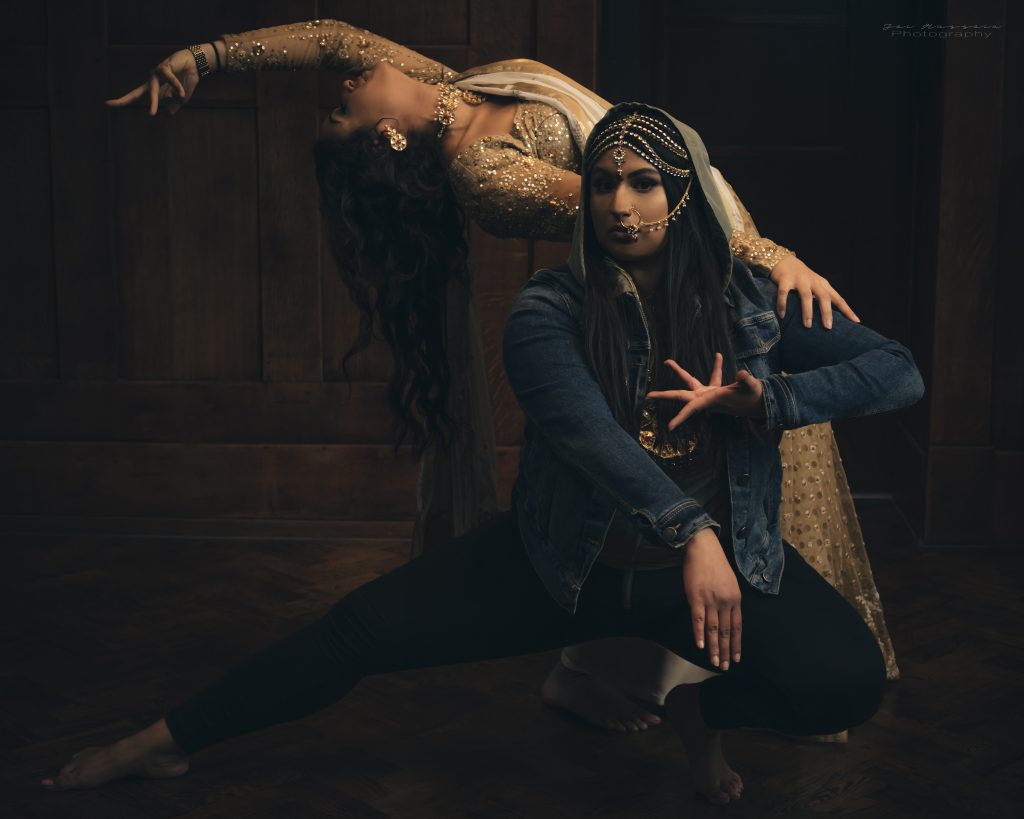 Youtube sensations Chaya Kumar and Shivani Bhagwan will embark on an 18-city North American tour starting on August 16 in San Diego through mid-October, and we're joining them for the ride.
Because of the enormous fanbase Chaya and Shivani have amassed around the world (#FUNKFAM), it has allowed them to travel and teach workshops internationally and bring a new style of dance to many renowned dance studios, which has led them to this point in their journey — a dance tour spanning 18 cities, a feat unheard of in the South Asian dance circuit.
Their viral YouTube dance videos have seen more than 150 million cumulative views, and they've collaborated with the King of Bollywood Shah Rukh Khan himself, and have received co-signs from other Bollywood superstars like Diljit Dosanjh, Arjun Kapoor and esteemed choreographers Geeta Kapoor and Tricia Miranda. They have also partnered with upcoming music artist Akash Ahuja, from the prestigious Ahuja family household to create a custom track — exclusively for the #WeFunkTour.
Through this tour, Chaya and Shivani will continue to foster a positive environment in their classes and relentlessly strive to change the conversation, eliminating labels and discussing dance as simply, dance.
Now it's your turn to be a part of their movement, and witness the thrill of the BFUNK in person. Space is limited so grab your tickets in a city near you.
Purchase your ticket via Eventbrite. Tickets range from $30-35.
FAQ:
What is the age requirement? There is no age requirement.
How long are the workshops? 90 minutes and an extra 15 minutes in the end for a meet and greet.
I see more than one workshop in my city, will they all be different? Yes, each workshop is different. You are welcome to purchase more than one Workshop.
Do I have to be a professional dancer? NO, all dance levels are welcome!
Can I come to watch? Unfortunately no, this class is meant for any individual looking to dance and have fun!
Are you bringing new routines to the workshops? YES!
Will you be selling merchandise? YES, at the end of every class!
The tour is managed by Anip Patel, Raghu Alla and powered by Bollyshake and Brown Girl Magazine.