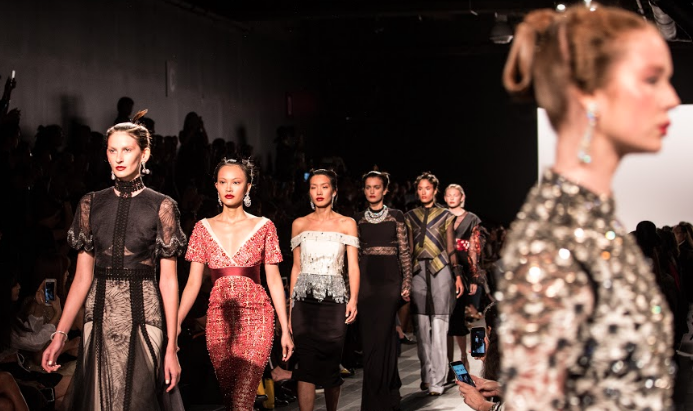 by Amy Devan
All images in this post are courtesy of Pooja Dhar.
The fashion industry has completely evolved from being focused on Western designer talent to the international mix of talent it celebrates today. For South Asians specifically, the industry has proudly enjoyed a long history deeply rooted in the region's culture; however, only in recent years, have South Asian designers become globally recognized as MAJOR fashion influencers! We (finally) live in a time of Bibhu Mohapatra, Naeem Khan, Prabal Gurung, and Manish Arora, to name a few—we are thrilled to see their footprints leave a permanent mark in the industry.
Bibhu Mohapatra showcased his collection—with jewels courtesy of Narayan Jewellers—of jaw-dropping silhouettes at last week's New York Fashion Week in New York City. There was not an empty seat in the highly anticipated show as the venue (and world) watched, and South Asians everywhere held back tears of pure pride! It was magical to witness the artisanal roots of our heritage shining brightly under the spotlights of the runway, all the while as the audience of notable fashion contributors and media yearned to capture the beauty in front of them. It was surreal, and the excitement buzzing around the room was a figurative kudos to not only Mohapatra but to South Asian designers creating a path into mainstream global fashion.
Through his Spring/Summer 2018 Collection, Mohapatra created an artful visual escape to the Eastern world. His designs reflect the female samurai, her mystique, uniqueness, and beauty. While talking about his own collections, the designer says:
"There is war in art and there is art in war…this collection captures the vibrancy of it all."
Pleated tulle, semi-sheer fabrics suggesting mystery and intrigue, wide, loose-fitted corsets, and structured crop tops layered over longer, boxy tops were just some of the ways the designer expressed the whimsical, yet restricted and poised nature of a samurai. The entire collection is a juxtaposition of a woman's unmatched strength with feminine charm.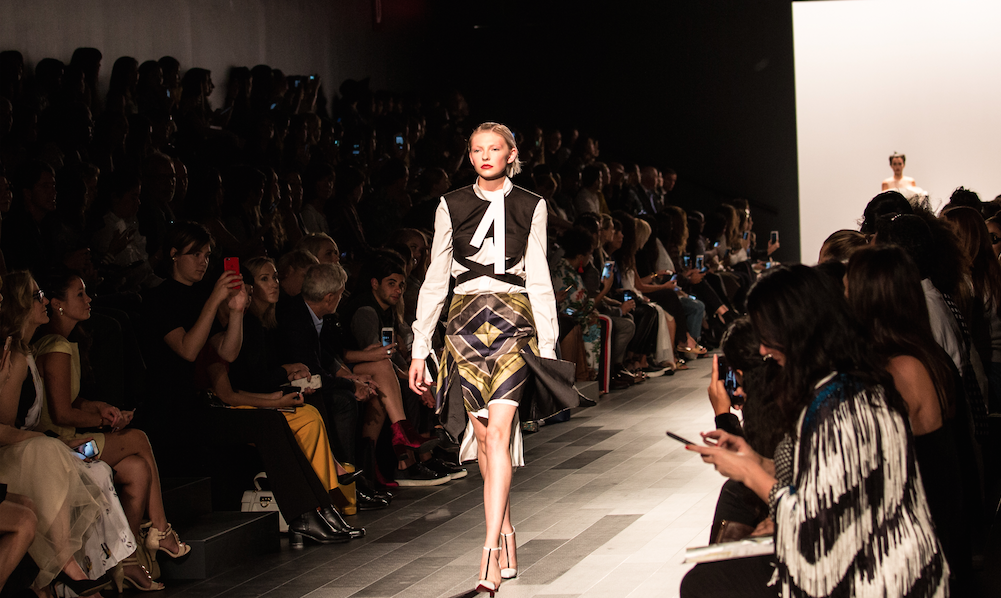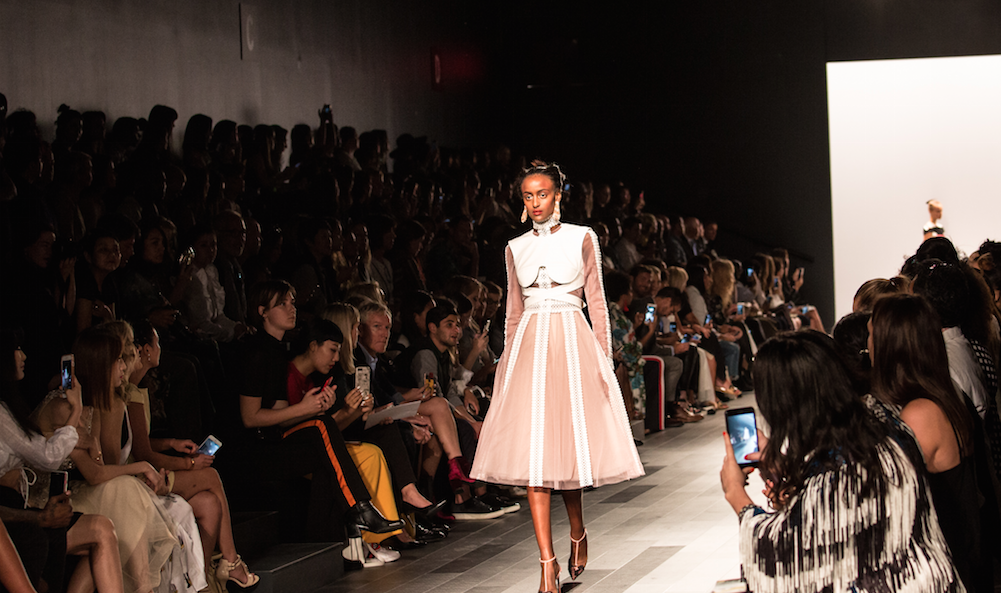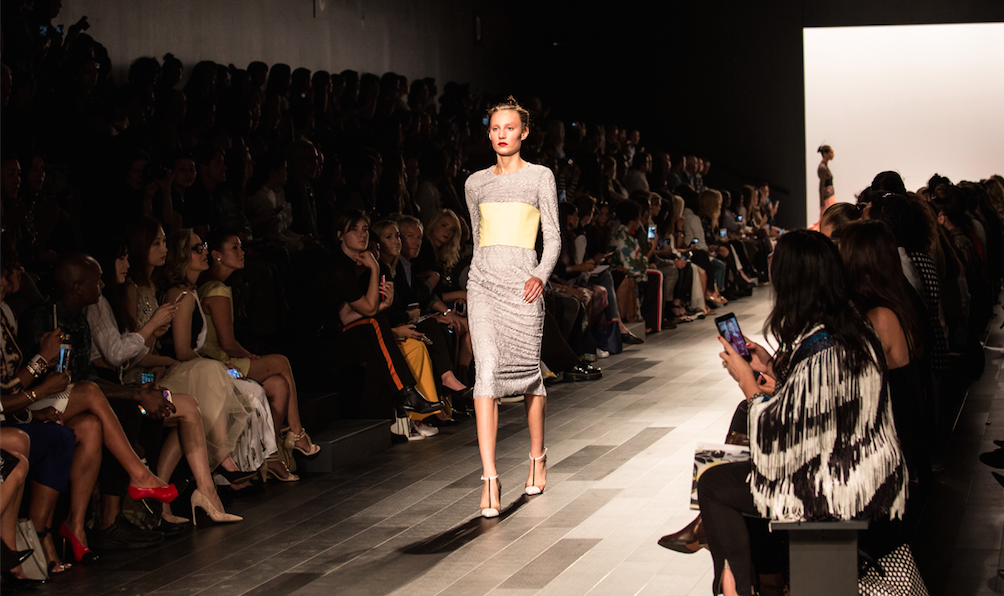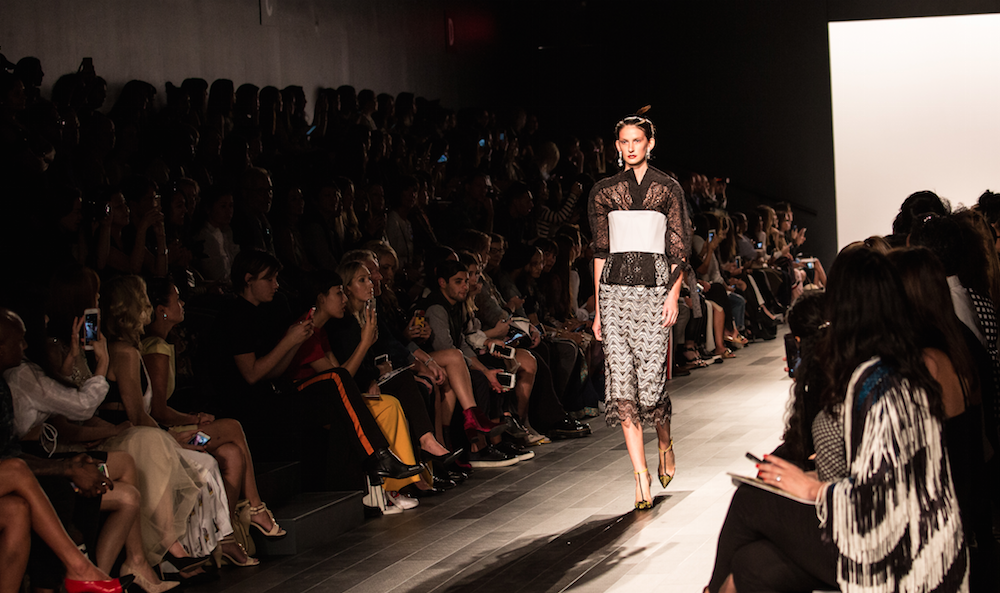 Other symbolic design details included: stunning geometric beadwork patterns, seemingly conflicting textiles (i.e. Leather, PVC, and floral lace), one-sleeved silhouettes proving conservatism and liberalism can, in fact, co-exist, and knotting inspired by Japanese Shibari (the artistic practice of bondage). Each piece seemed to be carefully crafted for the modern woman, and her story of focus, determination, courage, and authentic beauty all woven and told throughout this entire collection. She is beautifully complicated, intensely focused, yet collected in thought and disposition—she is the Bibhu Mohapatra woman!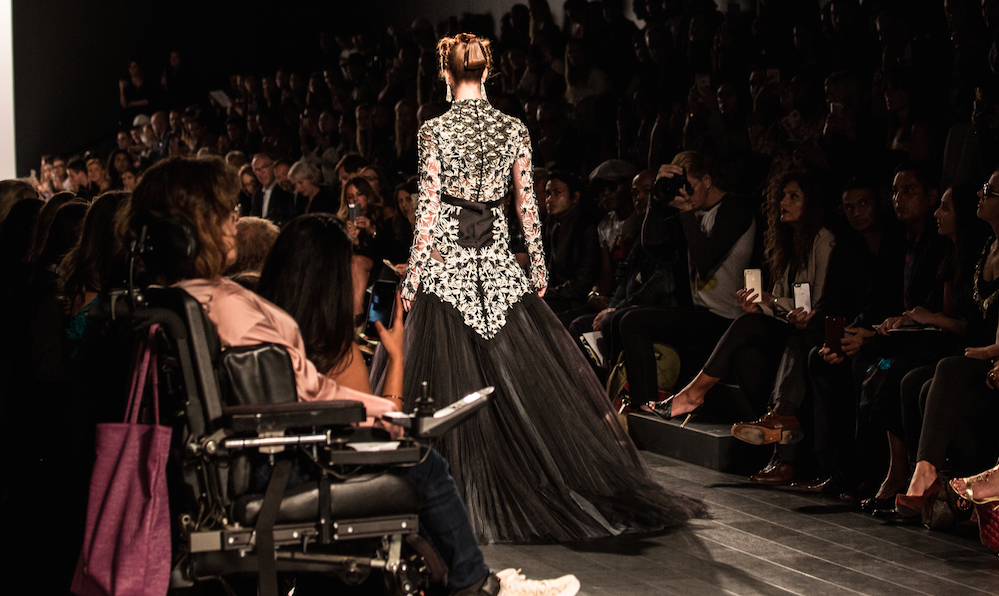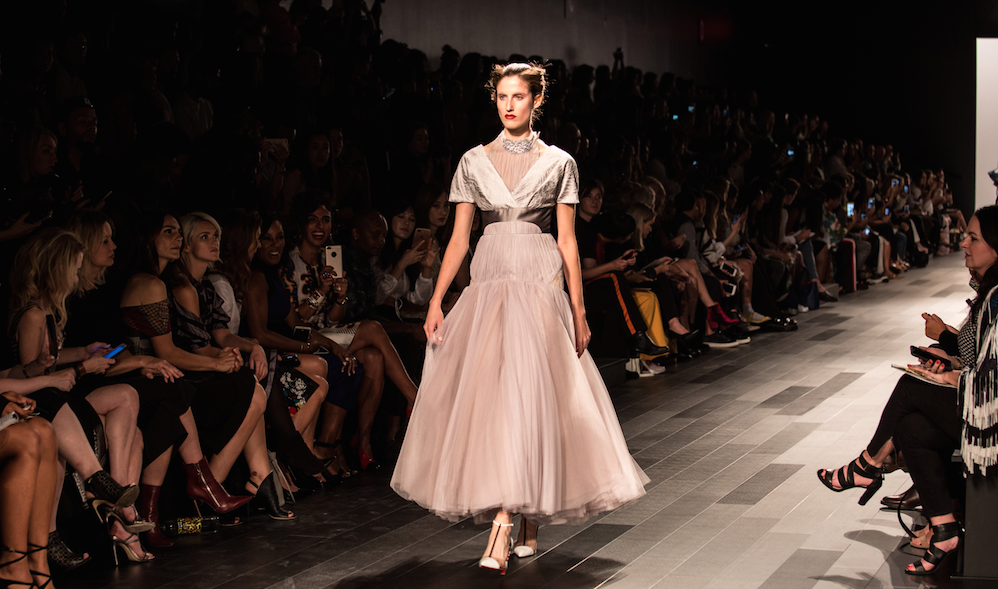 No detail, from head to toe, was missed. From the Asian-inspired hairstyles all the way down to the flats and pumps Mohapatra co-designed with Christian Louboutin, each look was meticulously styled with the feminine samurai in mind. The shoes, in fact, were a mix of pointed-toe flats and pumps, designed to reflect the balancing act between revealing and concealing too much or too little. It was an incredible blend of legendary tradition and contemporary composition.
Bravo, sir, Bravo! We salute your incredible design vision and thank you for leading the way through global fashion.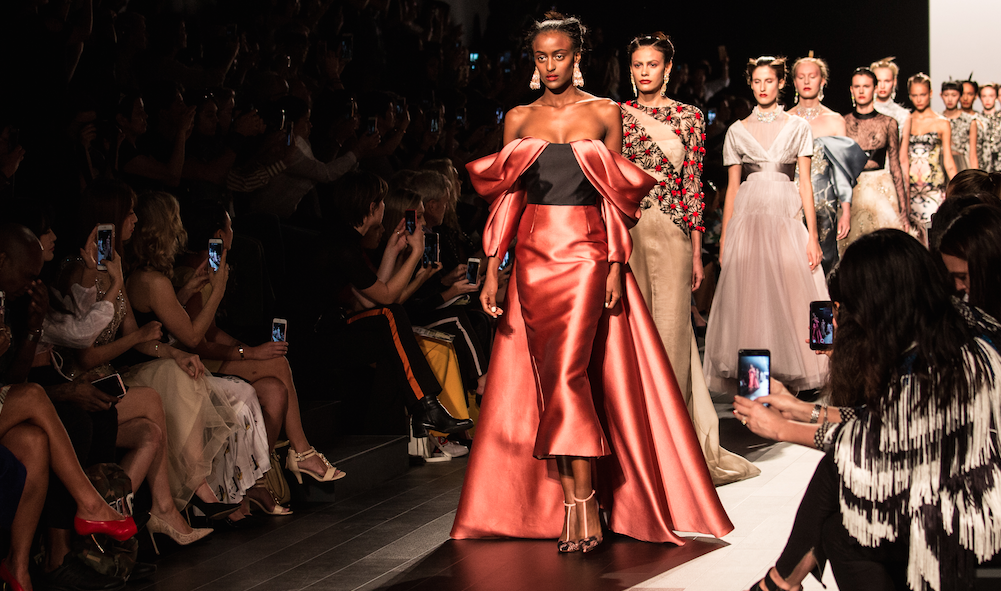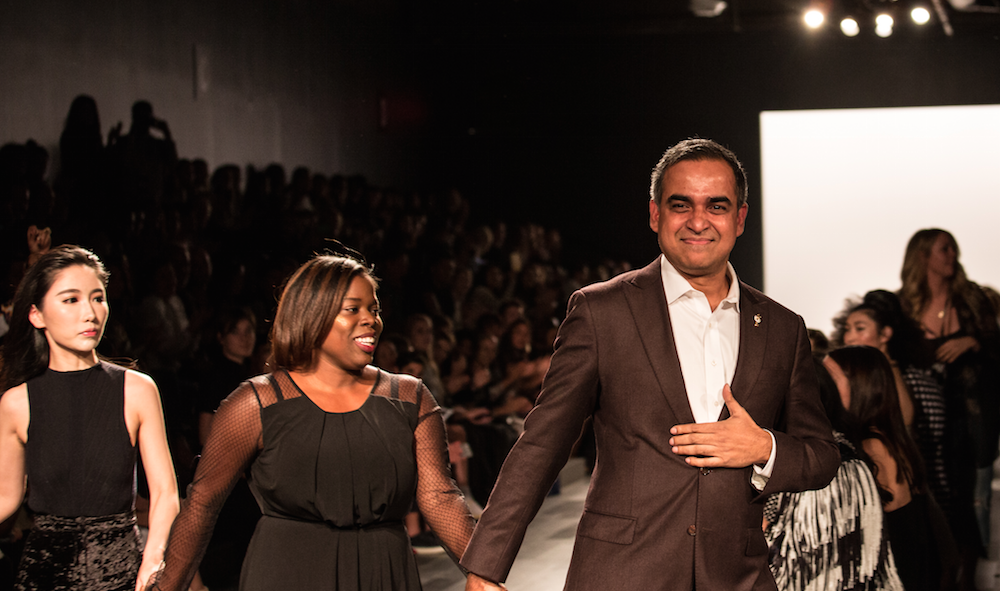 To see Mohapatra's wide range of collections, visit bibhu.com.
---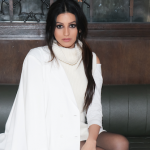 Amy Devan is most recognized for the designer womenswear label, NAVEDA, which first made its debut during New York Fashion Week and subsequently, at London Fashion Week. Having an MBA in Marketing + Financial Management, 10+ year career, and a Fashion Design degree from acclaimed Parsons – The New School, her world is consumed by fashion and styling. She currently lives, owns and operates her company in Philadelphia, is a fashion merchandising professor, fashion writer, blogger/Youtube-er, and works as a personal and editorial stylist. Design and style are her life. Connect with Amy and her NAVEDA at: www.navedacouture.com // IG: @houseofnaveda. Photo credit: Anthony Murray.