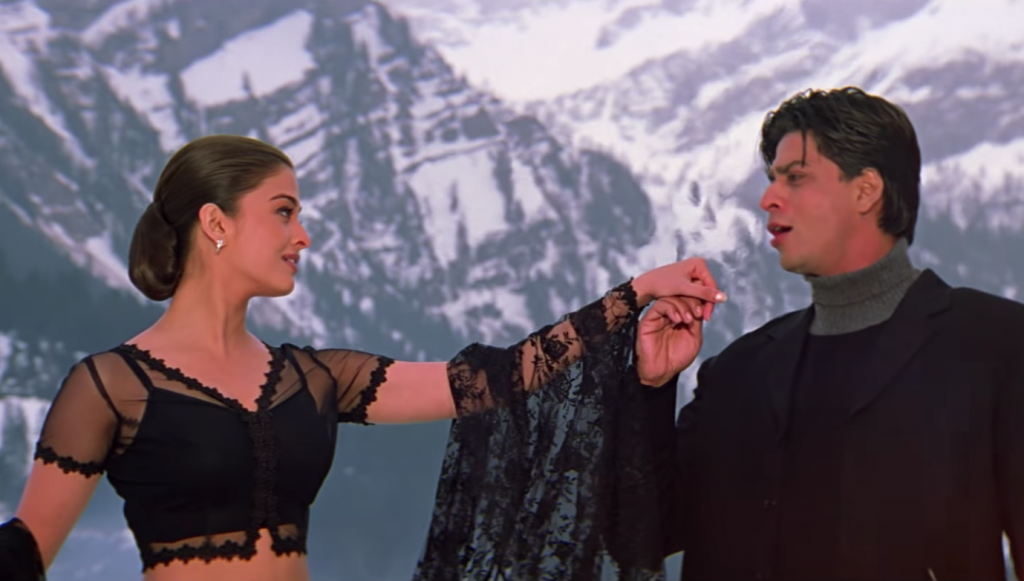 It pains me to write this article. It pains me because it's never easy to say goodbye to the things you love most. We've grown up on the clichés that have made our industry so special. Yes, we will miss the anti-feminist tropes (cue sarcastic eye-roll), the catchy yet offensive item songs with no relevance to actual plot, and the spontaneous wind that follows any woman with a pulse. But as we evolve, our Bollywood clichés must evolve with us.
To be clear, we don't want to say goodbye to all Bollywood clichés. But as our beloved cliché have taught us, if a single punch doesn't knock out 20 people at one time, is it really a punch?
Here are 10 Bollywood clichés we hope will get thrown out ASAP:
1. If At First You Don't Succeed – Try, Try, Try, Try, Try (x100) Again.
I remember the first time I watched "Dilwale Dulhania Le Jayenge." I was a little brown girl in Oshkosh overalls and a bowl haircut glued to the TV, wishing I were glued to Shah Rukh Khan instead. In that moment, I told myself I wanted that. I wanted to be chased and wooed until I said yes. Flash forward to high school when I learned that all-too-important word, "consent." How if a guy wanted to date me and I said no, I would be annoyed and sometimes offended if he didn't back off.
What never occurred to me is, what if a little brown boy in his Oshkosh overalls and bowl haircut watched "DDLJ" and convinced himself that a "No" can be turned into a "Yes" if you're persistent enough? Because that's how Raj got the girl of your dreams, so it has to work in real life, right?
In 2019, let's smash the illusion that stalking is cute, because unless you're Penn Badgley from "You," it's not. And actually, if you are into Penn Badgley from "You," there might be bigger issues to uncover.
2. Let Injured People Lie.
If our hero has been shot in the head, stabbed in the heart, or kicked in the groin (you get the idea), there is no way in Hell he'll be able to run all the way to the train station in time to stop "Anjali" from leaving.
Maybe in 20 years the human body will evolve to heal itself miraculously, but for now, let injured people lie.
3. Career Suicide in the Name of Love.
https://www.youtube.com/watch?v=zGyIoZqHLLw&t=93s
Bunny gives up the opportunity of a lifetime to run his own show in "Yeh Jawaani Hai Deewani," Aditi wants Jai to stop her from going to New York in "Jaane Tu Ya Jaane Na," where does the madness end?
Why does anyone have to compromise their career aspirations for someone who isn't even using that as an ultimatum to be with them? It's 2019! Let's encourage relationships that push both partners to pursue the career/desires/passions they want.
4. The Runaway Bride.
Remember in "Namaste London" when Katrina Kaif realizes she's in love with Akshay Kumar and runs at the altar? Remember in "Kuch Kuch Hota Hai" when Anjali finally realizes Rahul loves her back, and that she's not meant to be with Aman? All of these characters ultimately receive their happy endings, but why do these realizations have to take place on the wedding day?
Both families have spent God knows how much money on all five of the outfits they needed to stay relevant, the hotel rooms, and, of course, who can forget the people who flew in from abroad. Not to mention there's the poor jilted groom who, along with his family, has now been humiliated and scarred.
This year, let's spare the relatives the drama and expense, and let's stop branding the girl as "unhinged" for the rest of her life.
5. It's Never Too Cold to Wear a Sari.
Unless done ironically (nice work, "Ae Dil Hai Mushkil"), let's stop risking hypothermia for the sake of the male gaze and cover up our leading ladies. Layers are totally in this year!
6. The Superhero Conundrum.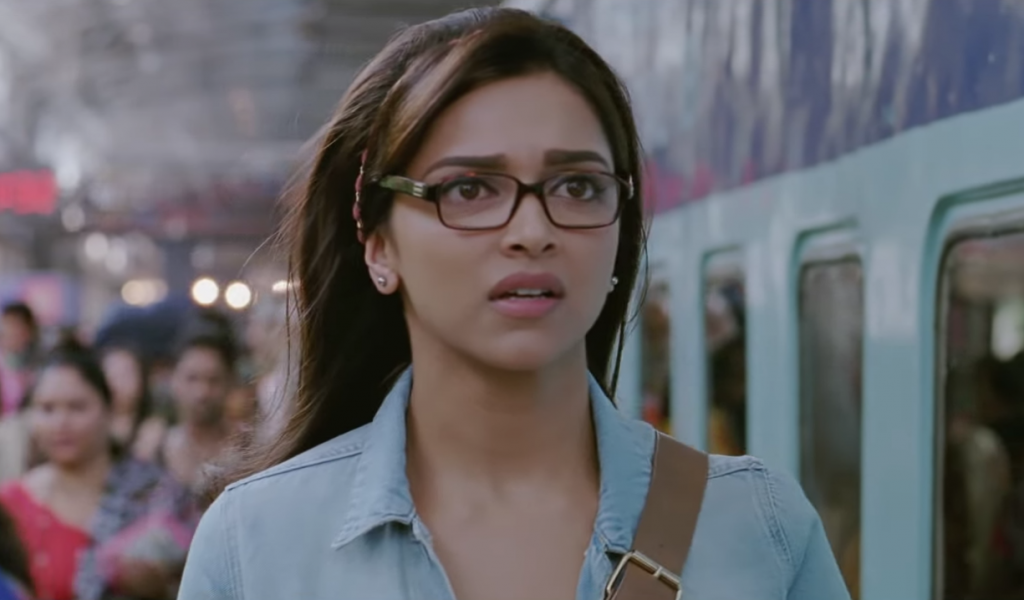 Raise your hand if you're tired of one accessory being the differentiating factor between someone who is "hot" and "not hot." As if Deepika Padukone wearing glasses in the first half of "Yeh Jawaani Hai Deewani" made her any less hot than she already is. If anything, it made me feel more insecure about wearing my glasses, because let's be honest, I'll never look like her with them on or off.
Let's not be so concrete in how we define beauty and brains in 2019!
7. Ripping Off Hollywood.
If 2018 in Bollywood proved anything, it is that there is no scarcity of creativity in Bollywood. From "Badhaai Ho," to "Andhadhun," to "Stree," the originality and messaging of our films have surpassed that of Hollywood (yes, I might be a little biased). In 2019, let's leave Hollywood to Hollywood and continue to grow our own creative presence in the world.
8. It's Always Windy Somewhere.
Unless our story takes place in the eye of a hurricane, there should be no wind blowing in anyone's hair. Enough.
9. PROM
https://www.youtube.com/watch?v=Jzlxl9YssXI
For all those in Bollywood who are still unclear on what a classic prom entails (yes, Karan Johar, I am, once again, calling you out), let us explain what really happens at these events: There are no angry ballroom dancing competitions, there is seldom a dress code (i.e. "Main Hoon Na"), and at the end of the night everyone looks like trash from all the sweating they just did from "dropping it low." If you're gonna show a student dance, get it right. Please and thank you.
10. The item song.
In the #MeToo era, why do we continue to give men the opportunity to objectify us? It's ESPECIALLY frustrating when the item song does literally no service to the movie itself.
Like I said, it'll be hard to let go of some of our beloved Bollywood clichés. But give it 20 more years, and I'm sure we'll have a whole set of new ones we'll want to purge from our systems.