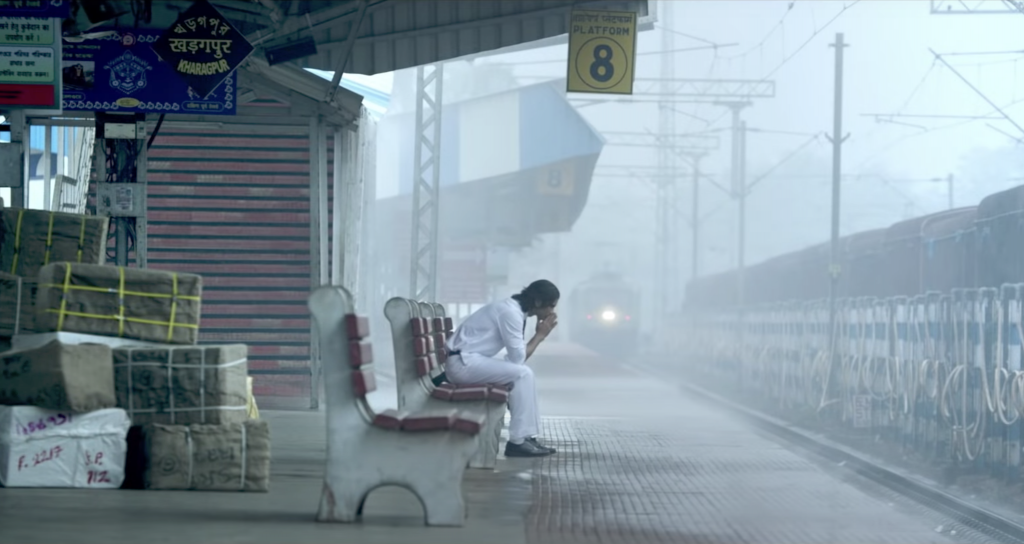 After hearing about the death of Sushant Singh Rajput, and learning how big Bollywood productions had made it difficult for him and countless others to feel like they were part of the industry, I've realized that Bollywood is and was never magical.
Let me clarify. When I say "magical," I'm talking about how its movies and actors really gave me the inspiration and hope that if you worked hard in life, you could become anything.
I used to proudly say I watched Bollywood movies and show off my love for it to my friends and family. But now, I hesitate to even utter the word, "Bollywood." I knew the industry had a lot of problems, such as not giving credit to movies that truly deserve awards, or nepotism controlling the industry. For some reason, part of me had this glimmer of hope that people like Sushant Singh Rajput could change that. The popular quote that comes to mind is from "Chennai Express,"
"Don't underestimate the power of a common man."
But Sushant Singh Rajput's death has made me question that quote now.
Before I continue, I would like to say something to Mr. Rajput. The movie I loved watching you in was "Kai Po Che." You were a tremendous actor with a lot of talent, and sadly this industry was not willing to recognize it. I think this world was not ready to see your amazing talent. I do hope you know that you have inspired me and many others to keep pushing ourselves and to not give up no matter what obstacles come our way.
One thing I want to address is that nepotism in the Bollywood industry has made it so hard for people to make a name for themselves. There are so many people that I would like to address this to, but one person that strongly comes to my mind is Sonam Kapoor Ahuja.
Mrs. Sonam Kapoor Ahuja: I know you've already received so much backlash from others. The reason why the backlash continues is because you still haven't understood what you've said was wrong. What I'm about to tell you isn't out of hatred or spite. I'm writing this because you deserve to know how your actions/words have consequences.
Blaming a girlfriend , ex girlfriend, family , colleagues for someone's death is ignorant and fucking mean spirited.

— Sonam K Ahuja (@sonamakapoor) June 15, 2020
Today on Father's Day id like to say one more thing, yes I'm my fathers daughter and yes I am here because of him and yes I'm privileged. That's not an insult, my father has worked very hard to give me all of this. And it is my karma where I'm born and to whom I'm born. I'm proud

— Sonam K Ahuja (@sonamakapoor) June 21, 2020
I hope my message does reach to you and that you're willing to read this and do some reflection. You're probably wondering, who is this person? How come she has the guts to even call me out without knowing the situation? You're right. I am nobody significant to your life. But this nobody was a fan of yours at one point. This nobody looked up to you for standing and fighting for what you believed in. I believed in you to make a significant change in the industry.
I've really tried to give you and others the benefit of the doubt, but I sadly I don't think I can anymore. It's really ignorant of Sonam Kapoor Ahuja to say that there isn't nepotism in Bollywood. You need to acknowledge the fact that the reason you got a chance in the industry through your connections. There's nothing wrong in accepting that. Someone who is willing to acknowledge their privileges is quite admirable. All I ask is that you accept it and use your powers to help others get a chance in the industry.
Here's the deal. I always looked at Bollywood as a means of escape from my world. I was going through my own struggles and hardships, but these movies gave me the hope and inspiration to keep moving forward in life. I was ignoring the problems and corruption involved with the industry because I selfishly wanted to keep using its movies to help me. But I don't think I can look at Bollywood and the industry the same way I used to.
Dharma productions, YRF, and others: you've made me feel more skeptical about the world we live in. I can't help but believe that the messages you have given from your movies are lies.
Now when I look at a Bollywood film, I will always wonder, how much money did he/she pay to get into the film? Is this actor the child of someone famous? And finally, which poor soul had their moment stolen from them when it could have been their time to shine?
Does Bollywood have a chance to change itself? The answer I have to that is a quote from "Om Shanti Om",
"Picture abhi baaki hai mere dost."
Only time will tell. Until then, all I can say is this: Bollywood, you have lost your magic.