On September 4, the New York Brown Girl Magazine team cosponsored Tanuja Desai Hidier's launch of her new book "Bombay Blues" and accompanying album "Bombay Spleen," in collaboration with DJ Rekha at (le) Poisson Rouge in New York City. Desai Hidier did a reading from her new novel, the sequel to "Born Confused," and performed a 'rock-n-reading' set of acoustic songs from her album "Bombay Spleen" (songs based on "Bombay Blues") with album collaborator Atom Fellows.
Coupled with book signings, pictures and best wishes for Desai Hidier's new book, the New York team said it was like a dream come true to join their favorite author on an unforgettable night.
A couple of weeks before the launch, my friends and I began reminiscing about Dimple Lala's journey as she weaved her way through the Indian-American lifestyle as an aspiring photographer living in New Jersey. Considering that "Born Confused" was one of the many reasons I decided to start Brown Girl Magazine, I was thrilled to delve into the sequel and learn more about Dimple's life.
[Spoiler Alert Below]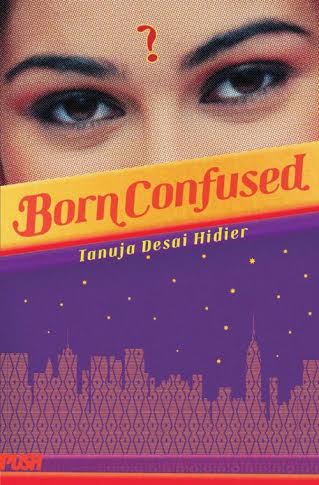 "Born Confused" broke ground in 2002 as an acclaimed book, hailed by Entertainment Weekly and Rolling Stone as one of the best young adult novels of all time, which gave voice to a new multicultural generation.
It was the first coming-of-age novel about an Indian girl growing up in the U.S. and dealing with all the pressures that it brings. We remember Dimple fighting with her parents, struggling to fit in at school and juggling with her dual-cultural identity.
Like many of us growing up, Dimple never thought she would actually fall for the "nice Indian boy" her parents were pushing for. The love story intertwined in the book made for a fun, juicy read that I will never forget.
The sequel "Bombay Blues," released almost 12 years later, picks up two-and-a-half-years where its predecessor left off. Karsh and Dimple are in love. They are both pursuing their passions in college: Dimple in photography and Karsh in music. However, like any story about young love, there are tough times to overcome.
The sequel is set in Bombay, India, where Dimple and Karsh find themselves dealing with all of their relationship struggles, while Dimple plunges into a 19-day experience of the unexpected.
As Dimple tries to find her way through Bombay, Desai Hidier does a great job in respecting the fact that her fans have aged since "Born Confused," and introduces more adult themes to the sequel.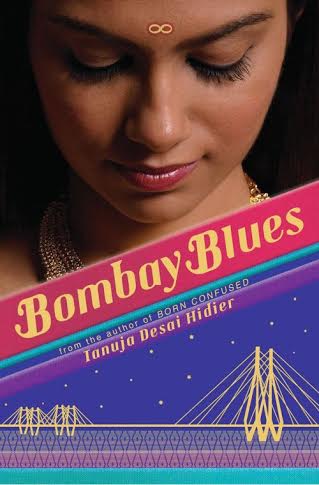 Dimple is older, albeit still in college and confused, but is beginning to explore her identity and take a more firm stance on her ideologies. The novel dives deep into themes surrounding love, lust and accepting change.
Desai Hidier also brings a dose of reality to the conversations among the characters. Dimple's strong personality, coupled with complex characters and numerous plot lines, made for an intriguing story that kept me wanting more.
The characters also create discussions around controversial topics such as gay marriage and women's rights in India. Desai Hidier crafts a meaningful story, and also helps readers understand the realities surrounding difficult-to-talk-about issues many Indian and Indian-American families face.
Desai Hidier is poetic in her descriptions of modern Bombay, which hit close to home because I've traveled back on numerous summer vacations. Yet she opened my eyes to a world that I have not experienced during my trips back home, one of them being the modern club scene.
The only part of the story that surprised me was Dimple's ability to roam the city on her own – confidently – without the fear of getting lost or even worse. I could not imagine my parents (or even my friends' parents) letting American-born young adults roam India completely alone with only a camera as their chaperone! Dimple's parents even let her stay in a hotel room with Karsh for the duration of their trip. Then again, maybe it's just my parents who would not be game for that.
If you were a fan of "Born Confused," I highly recommend picking up "Bombay Blues" with a copy of Desai Hidier's accompanying album "Bombay Spleen." And if you haven't read "Born Confused," order both online, because I know young South Asian American women can attest to how meaningful the book was and is to our growing up years.
For more info, and to watch the music video for "Heptanesia" from Tanuja's album Bombay Spleen (songs based on her novel Bombay Blues), please visit www.ThisIsTanuja.com.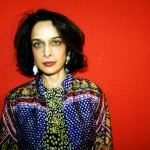 About the Author: 
Born and raised in the United States, Tanuja Desai Hidier is an author/singer-songwriter now based in London. She is a recipient of the James Jones First Novel Fellowship and her short stories have been included in numerous anthologies. Her pioneering novel, BORN CONFUSED, was named an American Library Association Best Book for Young Adults and became a landmark work. USA Today commended it as "compelling and witty…gives voice to a new generation of Americans…a rare and daring portrayal." In starred reviews, Publishers Weekly praised it as "absorbing and intoxicating…sure to leave a lasting impression," and Kirkus Reviews called it "a breathtaking experience." WHEN WE WERE TWINS, Desai Hidier's album of original songs based on BORN CONFUSED was featured in Wired Magazine for being the first-ever "booktrack." Wired deemed it "reminiscent of Alanis Morissette…[the music] reflects the clash of styles, sounds, and influences inherent to cultural assimilation and urban living."
Follow Tanuja Desai Hidier on Twitter, Facebook and visit her website.
Feature Image: "Bombay Blues" at Crawford Market, Bombay (Photo Credit: The Pockets Factory)
[divider]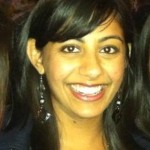 Aditi Mehta is a the Founder and Director of Brown Girl Magazine. She started the magazine so that young South Asian women could share their stories and discuss issues that directly relate to them. She hopes that you can find your special place at BG.