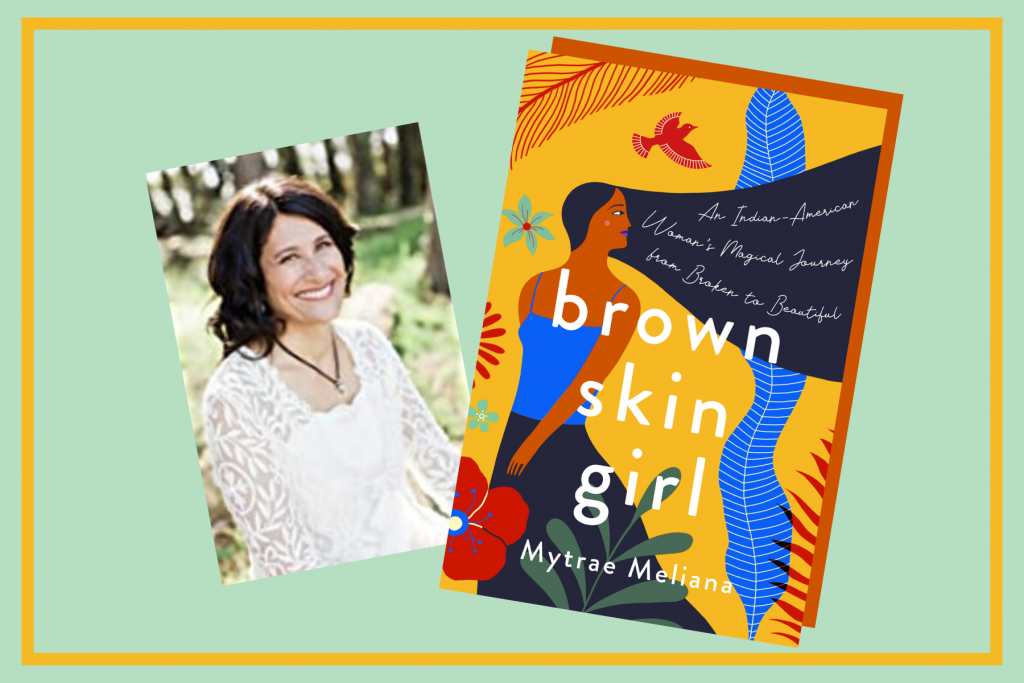 When I first started reading Mytrae Meliana's "Brown Skin Girl," I thought it would be just another love story about an Indian-born girl who falls in love with a white, American boy against her parents' wishes. Instead, this autobiographical novel captivated me as not only a story above love, but also as one of heartbreak, faith, immigration, tradition, culture, self-realization, trauma, identity, and resilience.
"Brown Skin Girl" is indeed an "Indian-American woman's magical journey from broken to beautiful," as its subtitle reads. Meant to be about the author's telling of her own life, the novel expresses the story about Meliana and her traditional South Indian family's move from India to the United States in the 1980s, where she falls in love with an American man while in graduate school and is banished back to India to live in her familial home as punishment.
The book explores Meliana's gut-wrenching, raw and jaw-dropping navigation through abortion, multiculturalism, coping with sexual abuse, social stigma, and breaking away from oppressive cultural traditions, all with the solace of her one true passion: music.
View this post on Instagram
In addition to Meliana, the characters that take center stage in this tale are Meliana's love interest, Evan, Meliana's parents, Amma and Naina, and most surprisingly, Chinmayananda. Evan is a breath of fresh air who allows Meliana to realize her musical potential and gain confidence as a first-generation immigrant in a predominantly white community in North Carolina.
Of course, their happy days are short-lived. Like a scene out of a Bollywood movie, my heart warmed when Evan and Meliana were able to reunite, but again, not without facing difficulties along the way. 
Amma and Naina exhibit the stubbornness, blind following of traditional values, and (unintentional) emotional abuse that many South Asian parents dole out to their children, but to a higher degree. The manner in which Meliana described their cold and seemingly incomprehensible behavior towards the author, including the imposition of their faith in Chinmayananda onto Meliana, could make even the most unemotional individual soften with sympathy.
I wanted to reach through the pages of the book and save Meliana from the pain she felt but the most I could do was continue my eager reading—and it was well worth it. 
View this post on Instagram

While the writing style may veer into the melodramatic at times and Meliana's accounts of her interactions with the "divine" may face the skepticism of non-believers, what is so poignant about Meliana's tale is that, despite the harrowing, difficult and painful details about violence, ostracism, and abuse, it nonetheless is a tale about identity that many Brown Girls and their families may relate to or have experienced. One passage from the novel describing Meliana's feeling of "un-belonging" as a new immigrant stands out in particular: 
Suddenly I want to cover up my brown skin, as centuries of British rule rises up in my throat. The way Indians bow and scrape before foreigners, my culture's fever for fair skin, British and "foreign" accents, education and things. In this sea of white, my brownness brands me inferior. Second class. I can never be their equal (59-60). 
Ultimately, Meliana, as the protagonist "Brown Skin Girl," helps us realize that we are meant to love the brown skin we are born in. "Brown Skin Girl" is a heroic triumph for the human – no – the brown girl experience.
It is honest and touching and vocalizes themes and messages that many of us may have difficulty expressing. It is the type of thought-provoking content that the brown, and all other communities, need more of.