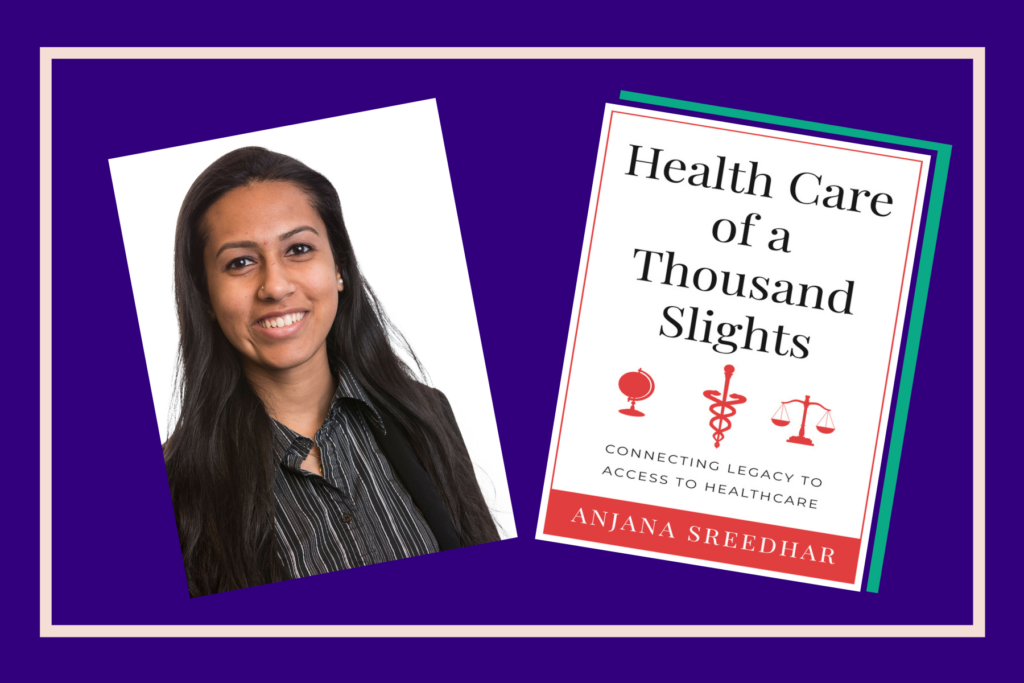 With almost a full year of a worldwide pandemic under our collective belts, more people are cognizant of how public health influences them on a personal level. Anjana Sreedhar's "Health Care of a Thousand Slights" could not have been published at a better time. To a public health newbie, this book is the perfect introduction to understanding health disparities, the social determinants of health, and the U.S.'s problematic history with health racism. Sreedhar effortlessly breaks down complex socioeconomic and political issues in America's past into understandable threads that weave a tapestry on how minorities and disenfranchised people suffer from higher rates of chronic and acute illnesses in the present day.
The reader learns about the major shortcomings of the healthcare and social systems in chronological order, starting from the cultural starvation of Native Americans in the early years of the U.S. that culminated in the prevalence of food deserts in reservations to the HIV/AIDS epidemic that tore apart LGBT+ communities during the Reagan administration. Sreedhar even discussed contemporary problems. For example, the last chapter of "Health Care of a Thousand Slights" focuses solely on the COVID-19 pandemic and the Black Lives Matter movement's influence on medical racism.
As a master's student whose program of study is in the realm of public health and health administration, the information in the first four parts of the book was based on topics revisited from class and in my own leisure reading. However, the last part was extremely illuminating for me.
In academia, it's common to go over every little detail of the problems that plague our particular area of study. For historians, it's inconsistencies in primary sources. For engineers, it's tight deadlines and budgets for projects. And for public health scientists, we are bogged down by the doomed state of our healthcare system. However, we often let our pessimism overwhelm our ability to find solutions and look forward to the future of healthcare. The fifth part of "Health Care of a Thousand Slights" brought the book together and gave me a sense of hope that things can get better. For example, I loved the story of Healthify, which coordinates social services to help different organizations network together and better serve their low-income clients. They use technology to mobilize services that already exist.
Furthermore, I loved how Sreedhar emphasizes how it is unnecessary to reinvent the wheel when combatting health disparities. Sometimes, it's a matter of providing financial support, as in the case of offering free fresh produce to Native American families with obese children or making it easier for people to access resources, as we see with Healthify. When one reads through the first four parts of the book, it's easy to feel exhausted by the information presented, but the solution is often not as complicated as we may think.
Overall, I greatly enjoyed reading "Health Care of a Thousand Slights." It is so well-written that one need not be a public health scientist to understand its message. The informative graphs and charts also add another dimension to the content and reflect Sreedhar's extensive background research for the book. Moreover, I'm amazed at how she made this book come to fruition after reaching 106% of her Indiegogo campaign to raise publishing funds in less than a few months. In all, I think anyone who reads this "Health Care of a Thousand Slights" will become radicalized in their push for a more fair, equitable health care system.
You can find "Health Care of a Thousand Slights" on Amazon. Keep up with Anjana Sreedhar's latest projects and writing on Twitter and Instagram.