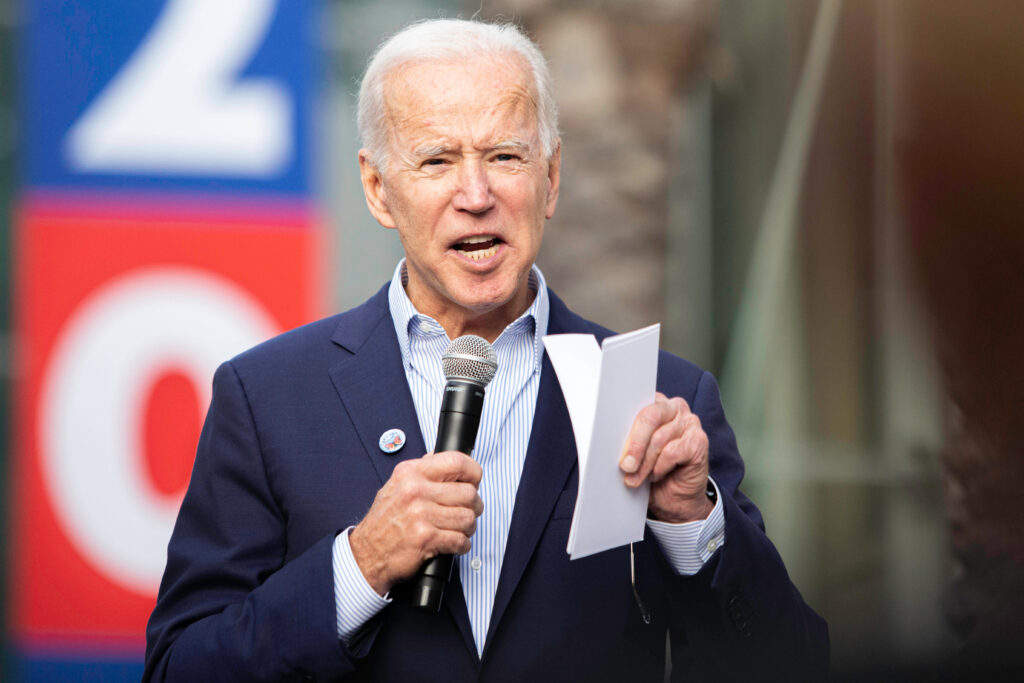 The following post has been split into two for better readability. While this post, part one,  focuses on Democratic presidential candidate Joe Biden's policies regarding healthcare, climate change and the economy, the second post focuses on immigration and racial equity.
Joe Biden, as the Democratic nominee, has come a long way overcoming 29 major Democratic presidential candidates this election. Progressives and centrists alike have rallied around Biden as the best chance at removing Donald Trump from office. Much of Biden's success has hinged on his ability to calmly navigate attacks from his opponents and present himself as the common sense choice for President. 
The Democratic National Convention (DNC) primarily focused programming around unseating Trump once and for all. But equally important to voters will be what Biden will do once he is in office. Biden has shown that he is able to walk the fine line between catering to policy priorities of progressive voters while appeasing his centrist base. Much of what Biden proposes requires funding from a split Congress. While Biden has proposed a wide array of policies, here is what can be expected from a Biden presidency on pressing challenges including healthcare, climate change and economic recovery.
Healthcare: Ending the Pandemic
It comes as no surprise that Biden's first priority will be to address the COVID crisis. In fact, Biden has frequently called out Trump for his lack of action and urged him to take drastic steps to handle this health crisis. With 181,000 deaths in the US thus far and significantly more cases compared to other countries, Biden's COVID plan will be examined closely through his campaign. Biden proposed policies to address the pandemic are also interwoven with his broader health care policy strategy.
As an immediate response, Biden plans to ramp up free and accessible testing as well as implement hazard pay and emergency time off for healthcare and other essential workers. He plans to ensure that first responders and hospitals have the capacity and resources they need for response and treatment. As a concurrent priority, Biden plans to speed up vaccine development by working with key healthcare agencies. Lastly, Biden wants to ensure that those without insurance are not prevented from receiving medical care. This will come as a relief as there has been a lack of leadership in response to a global pandemic.
Biden has also proposed building off of the Affordable Care Act (ACA), aka "Obamacare," which has been under attack from the Trump administration and Congressional Republicans since its inception. His plans include creating a public health insurance option, making healthcare more affordable through subsidies and tax credits, tackling high prescription drug costs, and ending "surprise billing" so Americans aren't faced with exorbitant bills regardless of insurance. 
Politicians from both parties have called for healthcare reform. Obama's ACA was the closest to achieving public healthcare for all, which was dependent on the inclusion of a mandate that every person has health insurance. Republicans effectively dismantled ACA by removing this mandate. Biden will have the challenge of working with what's left of the ACA and creating a system that is affordable and accessible to all. Though his plan does promise to insure 97 percent of Americans, it does fall short of the "Medicare for All" plan that Sen. Bernie Sanders and other progressives proposed in the primaries. Under that proposal, healthcare would essentially be a public entity that would require a complete overhaul of our healthcare system and massive funding. Biden has faced pushback for not adopting Medicare for All. Biden will need to overcome getting this plan through Congress while managing the pandemic, massive unemployment and an economic crisis that will test the entire healthcare infrastructure. 
Economic Recovery
With 27 million workers unemployed, projected to only get worse, the American economy could hinge on the outcome of this election. Despite the economic progress made in the last 10 years, income inequality is creating deeper class divisions exacerbated by the pandemic. Some have compared the challenges he will face to that of Franklin Delano Roosevelt, who took drastic measures to weather through the Great Depression.
Biden's "Build Back Better" approach addresses the economic crisis by weaving it in with environmental goals while also filling in the gaps left by racial inequities. From providing unemployment benefits to workers and loans to small businesses as COVID relief to addressing racial economic disparities, Biden's plan is all-encompassing and comprehensive. Notably, Biden wants to raise the federal minimum wage to $15, a controversial issue between Republicans and Democrats. 
Biden's economic plan is far left from what the "free-market" Republicans would propose, but still not as far left as progressive Democratic candidates would prefer. Though Wall Street is a fan of Trump's limited intervention, which has resulted in a booming stock market, they would much prefer Biden's plan over both Sanders's or Sen. Elizabeth Warren's plan. Biden's strategy on economic recovery caters to his politically diverse base. It's clear that his "Made in All of America" plan is targeted at blue-collar workers who vote for the promise of manufacturing jobs while also appeasing environmental activists by ensuring manufacturing is "clean" and "sustainable." His large racial economic equity plan could be present because of the larger Black Lives Matter movement. Even though Biden's plan holds substantial promise, it will also require massive spending, likely in the trillions, and unlikely to pass with a majority Republican Senate. 
Climate Change: The Environment and Energy
The landfall of Hurricane Laura and fires all over California are the latest atrocities of climate change. Scientists all around the world project that global temperatures will continue to rise. This means more heat waves, stronger hurricanes, more land lost to the seas — and people of color will be the hardest hit. In the midst of what seems to be an uncontrollable crisis, American leadership on climate is more important than ever.
Biden's climate plan, released in July, takes the climate crisis head-on by setting aggressive targets and specifically connects racial and social justice to environmental goals. While the rhetoric around climate change has been justifiably doomsday-like, Biden's proposal optimistically frames the climate crisis as an opportunity to generate jobs in technology and help workers in traditional industries transition into a clean energy world through his 'Build Back Better' and 'Made in All of America Plan.' Biden's original climate proposal was negligible during the primaries compared to his rivals Sanders, Warren and Gov. Jay Inslee of Washington, who promised to spend more and achieve targets sooner than 2050. Biden's plan has now garnered support from the Sunrise Movement, a youth-led grassroots climate advocacy group, that galvanized the Green New Deal.
His policies are more or less on par with the Green New Deal and what others proposed. What is surprising, however, is that Biden's plan would invest in nuclear energy research and innovation, which has not been fully embraced in the Green New Deal and expressly opposed by Sanders. Still, Biden's ambition on climate has not disturbed his silence on fracking. This is likely a politically motivated omission in order to walk the fine line between centrists and progressives. 
Biden's stance on climate has come a long way. His earlier plan at the beginning of his campaign set no specific targets or even a timeline. The new climate proposal is likely an attempt to appeal to young, progressive voters by juxtaposing his plan with Trump's lack of one. It comes as no surprise that Biden's plans to rejoin the Obama-cornerstone, Paris Climate Agreement. Biden's remarks at the Council on Foreign Relations indicate that he would provide debt relief for countries implementing green policies and bar aid for coal-fired power plants — a welcome step towards American leadership in the international arena on climate. If the changes Biden has made to his stance on climate in the past year are any indication, a Biden presidency would mean significant leadership and progress in addressing the climate crisis.
Read the second part of this post here.
---
The opinions expressed by the writer of this piece, and those providing comments thereon (collectively, the "Writers"), are theirs alone and do not necessarily reflect the opinions of Brown Girl Magazine, Inc., or any of its employees, directors, officers, affiliates, or assigns (collectively, "BGM"). BGM is not responsible for the accuracy of any of the information supplied by the Writers. It is not the intention of Brown Girl Magazine to malign any religion, ethnic group, club, organization, company, or individual. If you have a complaint about this content, please email us at hello@browngirlmagazine.com. This post is subject to our Terms of Use and Privacy Policy. If you'd like to submit a guest post, please follow the guidelines we've set forth here.