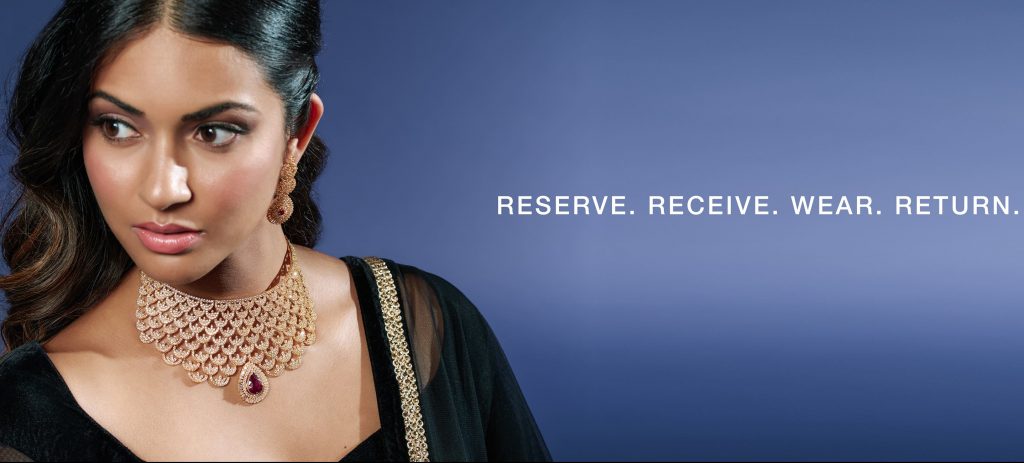 The following post is brought to you by our sponsor Rent it Rani. Photos are courtesy of our lifestyle blogger Manisha Nair and credit is given to Anuj Goyal.
Hands down, the most difficult part of my bridal preparation experience was finding the right jewelry. When I got married back in August 2015, I completely underestimated how difficult it would be to find the right accessories for my big day. I channeled all of my energy into finding the best fitting saree for my mehendi and the absolute perfect lehenga for my nikkah ceremony. "I'll just pick up some jewelry to go with everything closer to the date," I thought with all of the typical trappings of a naïve bride. I simply had no idea how difficult finding the right jewelry would be—in terms of both style and finances.
A month before my wedding, I found myself marching through boutique after boutique all through New York—from Jackson Heights, Queens to Hicksville, Long Island. Armed with just my wallet and my wedding dupatta (for assistance with matching colors), I spent weeks looking at hundreds of pieces of jewelry that just didn't work for one reason or another. I found that either the metals didn't match the stitching on my outfits, or the stones didn't complement the shade of red I would be wearing. And when I did find something I loved? The price was unconscionably high. A single strand of kundhan was quoted at a few thousand dollars at one boutique I visited, which I quickly decided was far too much for something I would only wear once. In fact, all of the pieces that I loved were way out of my budget, and I was consistently met with nasty glares from pushy shop owners who couldn't believe that I wouldn't be dropping stacks at their respective registers that day.
I'm not that saying precious stones shouldn't be expensive; just that brides much like I was two years ago simply cannot bear the cost. This is why I sincerely wish that I had known about Rent it Rani when I was a bride-to-be. Rent it Rani is a high-end jewelry rental service that ships anywhere in the continental United States. We spoke to Rent it Rani's president and co-founder Ankur Kishore—who is a graduate of Purdue University with a B.S. in Nuclear Engineering—about their business, journey, and all that they have in store for us in the future. Take a read! 
https://www.facebook.com/rentitrani/videos/665398250286599/
1. What inspired the idea for Rent it Rani?
It's simple: it is in our blood. We have been part of a family jewelry business that started well over 25 years ago. We began in the wholesale industry and then evolved to include two retail stores in the Chicagoland area. We understand and are very experienced in the multifaceted jewelry industry. However, it was only once we joined the family business full-time, and our own friends started coming to us for their weddings, did it really occur to us just how stressful jewelry shopping can be for brides. Friends would share the personal details of how their families had dedicated large portions of their budgets towards jewelry purchases for each of their wedding events. Time and time again we would see families spend between $10,000.00 and $20,000.00 (and sometimes even more) on jewelry. The most frustrating part was that these brides would never wear these pieces again. We realized that this was a very real problem and that a solution didn't exist for it yet. Brides could either spend an exorbitant sum of money on new jewelry, wear inherited jewelry (which can be great but rarely ever matches new bridal outfits), or brides can wear costume jewelry that is often significantly marked up in price. So, we put our brains to work and decided to create a company that would not only solve this dilemma but also provides a service to brides who so clearly need it.
2. So, how does it work?
Here's how it works:

Visit our website at rentitrani.com

Enter the date of your event on our homepage, and then browse our available collection. You can select either a 4-day or 8-day rental period.

We will ship all jewelry safely and securely to you OR you can pick up your jewelry at our Chicago office.

Then comes the easy part—open, wear, and enjoy your special day!

After your festivities have ended, repackage the jewelry, place the pre-paid shipping label on the return box, and drop it off at a UPS Store OR simply drop off the jewelry at our Chicago office.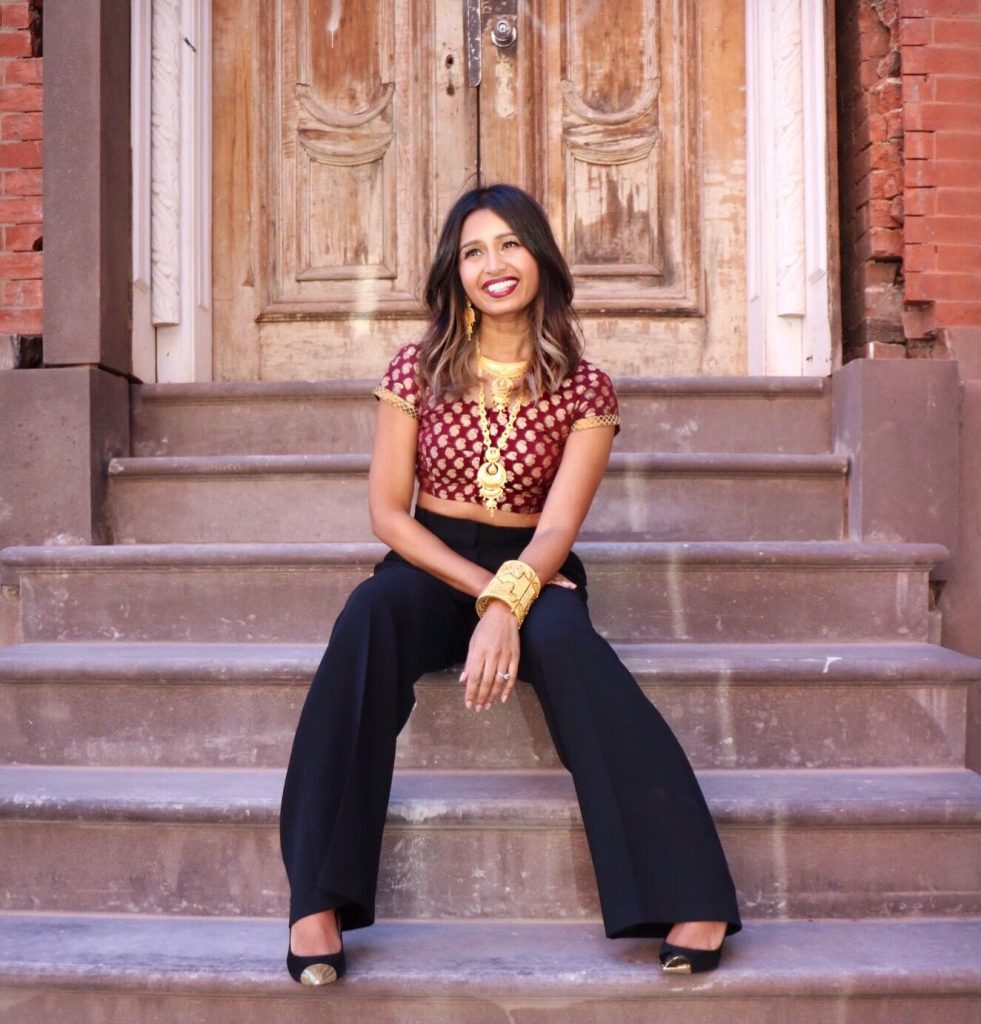 3. What has been the most difficult part of your journey thus far?
The most difficult part of our journey has been education and awareness.  Frankly, we are the first company in the nation to rent jewelry for the South Asian community so most people don't even know we exist. Those who have found us are a bit hesitant because they want to know it is safe, secure, and, most importantly, REAL service.  When we speak with clients, we are typically able to ease all of their concerns and, once they understand all the benefits of our service, they usually become repeat Rent it Rani customers.
4. What has been the most rewarding part of your journey?
The most rewarding part of our journey has been being able to help our customers achieve their dream wedding look. Our customers tell us all the time that we literally save their weddings with our service. Without the burden of having to purchase jewelry, Rent it Rani brides are able to allocate more money toward so many other aspects of their wedding, be it their dress, their venue, or even their honeymoon. In addition to helping brides, it has been equally rewarding to be able to work with my brothers on a daily basis to bring our ideas and dreams to fruition.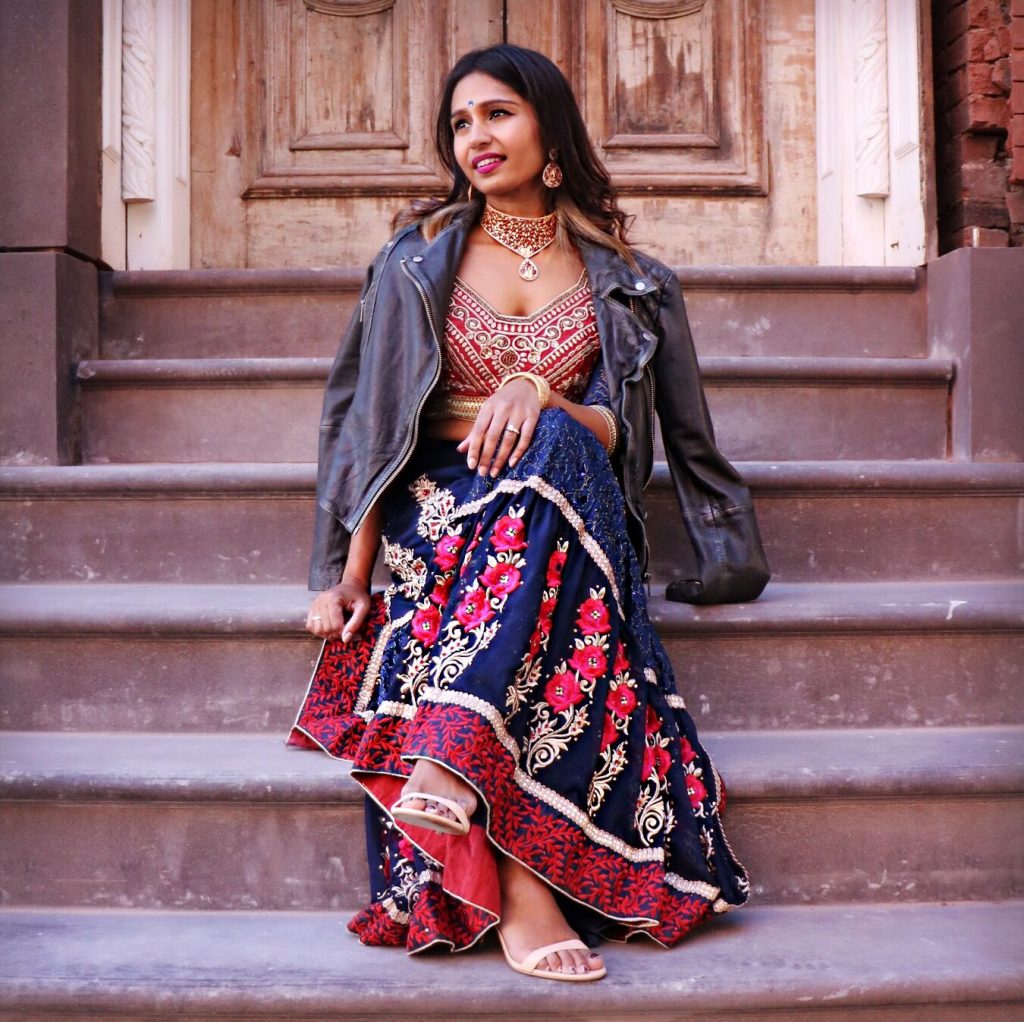 5. What about the non-bridal market? Do you think this is a good service for women outside of the scope of weddings?
We believe our services are suitable for all women, not just brides. We started with bridal jewelry simply because typically that is the most expensive and least re-usable jewelry. However, almost all of our diamond sets and earrings translate beautifully to other formal events such as Charity Galas, Red Carpet appearances, or Black Tie Affairs. Our more traditional gold jewelry can be paired with any event calling for South Asian clothing be it a pooja, an anniversary party, or even an arangetram.
6. Many South Asian wedding traditions provide for brides keeping their wedding jewelry after the ceremony. Have you experienced any difficulty with respect to countering these overarching cultural expectations? 
I think this question has more than one facet.  For example, one reason behind buying bridal jewelry is that people usually tout gold as an investment. While it is true that gold does have intrinsic value, gold jewelry that is sitting in a jewelry box isn't really a powerful investment.  For example, a car can be a good investment but if you never drive it then wouldn't you have been better off not buying a car in the first place?

The next facet, is parents often want to give their daughters/daughters-in-law jewelry on their wedding day. We think this is a great idea, but we believe that the desire to gift jewelry and renting from Rent it Rani need not be mutually exclusive.  We fully support parents giving jewelry if they want to, but to give things that are more usable than elaborate bridal jewelry such as diamond studs or a diamond bracelet. These kinds of jewelry pieces can be used every day instead of just once. 

Finally, traditional Hindu weddings call for a multitude of events such as a mendhi, a sangeet, a wedding, and a reception, all of which typically involve different venues and different jewelry. Thus, Rent it Rani is a great service to help fill in the gaps. Maybe you have jewelry for the wedding and need something for the sangeet or reception?  Or maybe you have a necklace set but still, need bangles or a tikka? Rent it Rani can help with those needs. After we have a chance to speak with brides and their families, we usually have no problem countering long-held cultural expectations.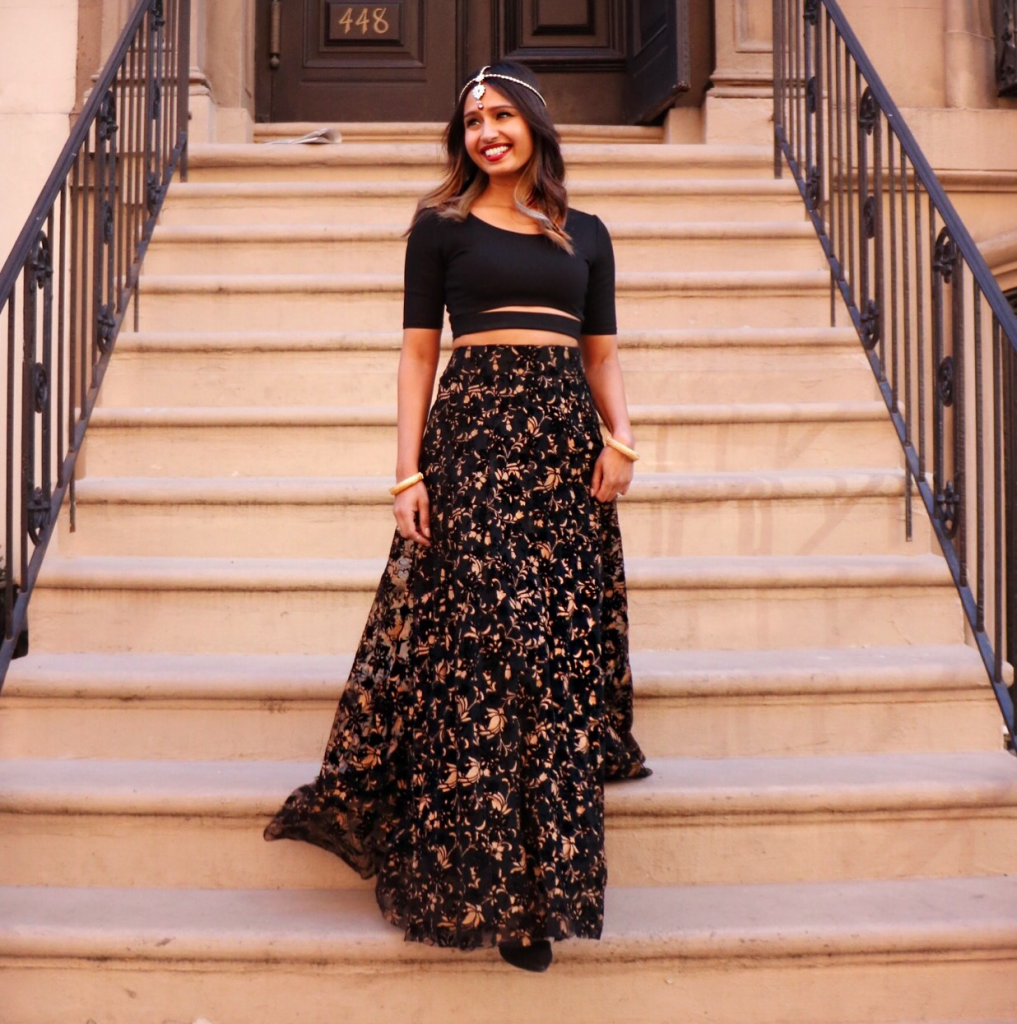 7. To which countries do you ship?
Right now, we only ship to the continental United States
8. What are your goals for the next few years? 
Our main goals for the next few years are:

To add more non-bridal jewelry and accessories to the website

To increase our number of physical showrooms in cities like New York, Los Angeles, and Dallas so that more brides can visit us in-person to make their selections

To make Rent it Rani a household name
If you are a bride still on the hunt for her wedding accessories, or a wedding guest in need of some fly neck candy, head over to Rent it Rani to explore their amazing selection. BG readers receive 15 percent off with discount code BGM15 at checkout.