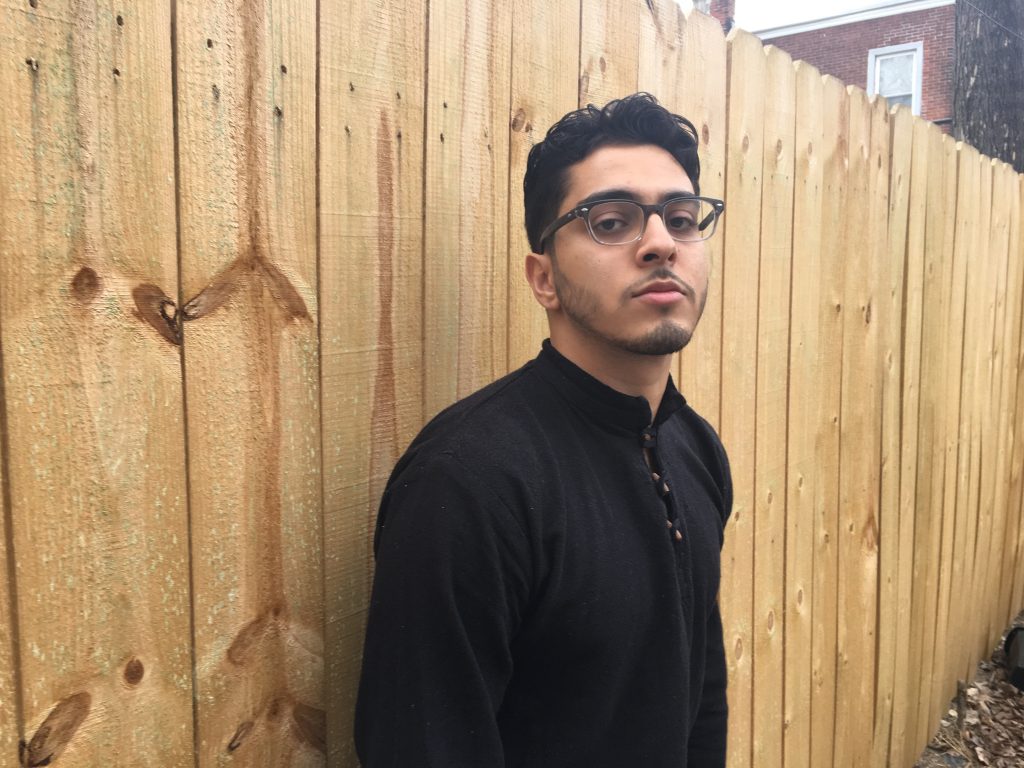 Robin Chakrabarti is a South Asian diasporic music producer and songwriter with a passion for environmentalism. He has been making genre-blending music for four years and grew up in the suburbs of Boston in an American-Bengali family. He's a Philadelphia-based artist planning to continue his work in Toronto.
"I grew up in the suburbs of Boston, Massachusetts. My mom is from an Italian-Croatian Catholic family in Oakland and my dad is from Howrah, West Bengal. So, my official title is a 'racially ambiguous brown boy.' My father left everything he knew to come to America to chase the American Dream and a better life. He's part of what I now know to be the creation of the model minority myth, where the U.S. government opened doors to South and East Asian immigrants working in STEM to boost the economy.
Like other children of these South Asian American immigrants, I grew up in middle and upper-class white communities in a stereotypical model minority life. On the surface, we had most parts of the American dream minus the pet dog—a comfortable family income, fair-skinned kids who took school seriously, a family of doctors and engineers, and the white picket fence. My childhood had me assimilating with white communities and denying my brown identity. I sometimes played this up for entertainment around my white peers who would call me "the Ind" or "Punjab" (though I'm not even Punjabi).
While I grew up with a large South Asian network in central Massachusetts, I never considered this my community, because as a fair-skinned kid from a white neighborhood, I could pretend that was where I belonged. It was only after years of white kids teasing me for South Asian stereotypes or for my family's funny-sounding names, that I understood that to them I was just the same as a desi cab driver or corner-store owner. At family get-togethers and pujas, we were always the family that didn't speak Bengali and we just sat there and smiled. I started to resent this huge part of my identity that I didn't feel comfortable in and consequently, I didn't want to learn our language, cook our food, or discover my people's history.
My cultural assimilation was a breeze until a few years ago when Black Lives Matter got a voice on a national scale and I learned the current and historic rampancy of anti-blackness in the U.S. This was especially prevalent at my school which showed a lot of racism against black students, employees, and community members. After assimilating with white American culture for years, I encountered an issue many other South Asians experience: I tried to understand my identity in between whiteness and blackness, the only ways that America's great melting pot shows race.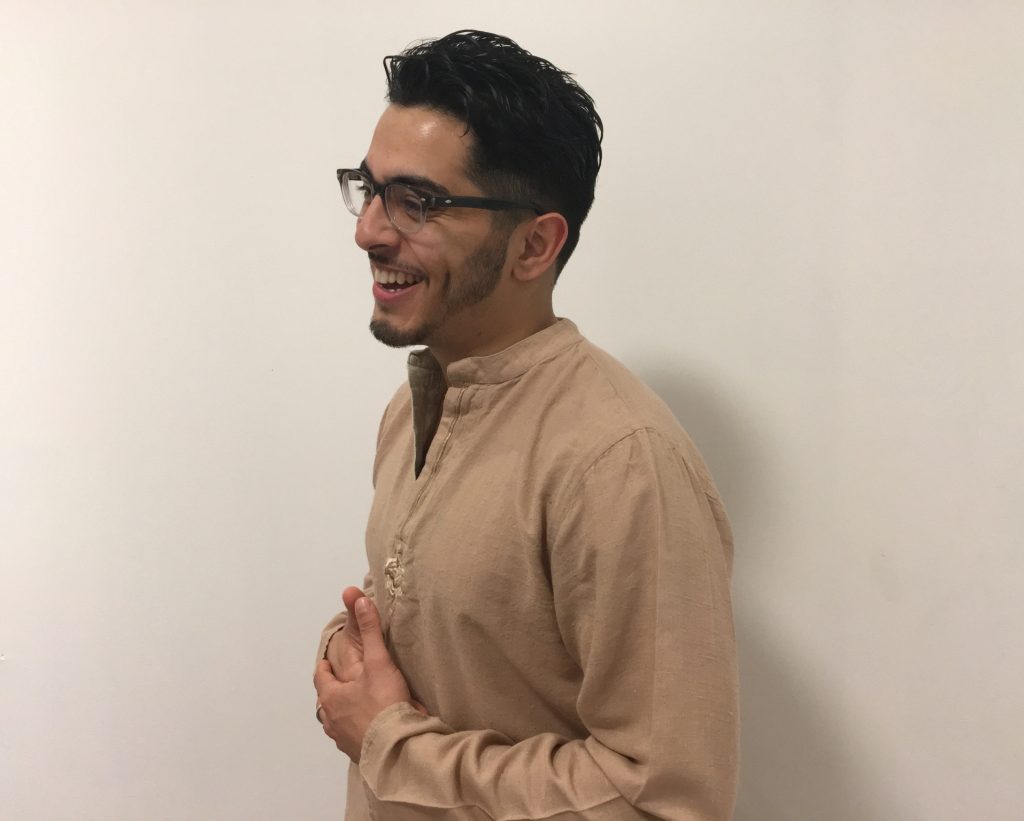 [Photo Credit: Dru Baker]
As a South Asian American, you either assimilate into white culture and get closer to an image of success (only to remain exoticized and othered) or you become part of 'black culture,' where you may be exposed to poverty and violence, usually at the hands of anti-black systems. In both cases, we run the risk of appropriating black culture from years of consuming black music and TV. I've certainly found myself on both sides of this divide throughout my life. I gravitated toward hip-hop as a teenager because growing up in the suburbs and rejecting my South Asian culture, the only culture to soak up was all on the Internet or TV. I definitely wasn't the only one coming home from middle school in a polo and watching Rap City every afternoon. As someone who learned from my white peers that I was not one of them, black culture was the obvious alternative.
As I grew up, I realized my parents vision for me versus the one I had for myself were heading in different directions. While my parents hoped I'd use my smarts to be an engineer, doctor, or at least a measly economist, I found music and writing to be my gifts. Afterall, I was named after Rabindranath Tagore and discovered a young love of poetry. Later on, music introduced me to social issues that overlapped with some of my identity and community struggles, and I knew I wanted to redirect my life toward my music career.
At the same time, I also became passionate about the environment through living in the woods and later understanding how environmental consequences always fall on poor people of color. I was a part of the Doris Duke Conservation Scholars Program (DDCSP) in Seattle which united some incredible students across race, class, and other identities to build solutions to environmental issues. This program opened me up to how identity and power influence how different people use the environment and how the environment affects us.
[Photo Credit: Benjamin Drummond]
My passions in environmentalism and community led me to start caring about marginalized neighborhoods outside of my own plush suburbs. Through DDCSP, I was able to do research on how community income level influences access to green space. I continued this passion working with Oberlin College researchers and the community of Africatown, AL, a community of Yoruba African Americans living in a toxin dump caused by Big Oil facilities. Seeing a lot of these patterns of environmental racism, it's clear how the Land of the Free builds fear and distrust of black, brown, Muslim, and immigrant communities and ultimately puts them in environments destined to fail. As someone who rejected my brown community for so long, I now see how important it is to build and support my own in any way I can.
Last year, I put out my first album addressing mental health issues and my frustrations in being taken seriously as an artist. I've also been thinking South Asians' place in current pop culture. It blows my mind how we have one of the biggest entertainment industries in the world but are still seen as irrelevant in American pop culture. Many South Asian artists either erase their racial identity to be marketable pop stars or play up the  "exotic India" aesthetic that white Americans gobble up by the pound.
For now, I'm working on my craft as a producer, vocalist, and songwriter and planning how to best carry my culture and community. I'll be in Toronto this summer and am looking to connect with as many other artists and members of the city's South Asian community as I can!"
-Robin Chakrabarti