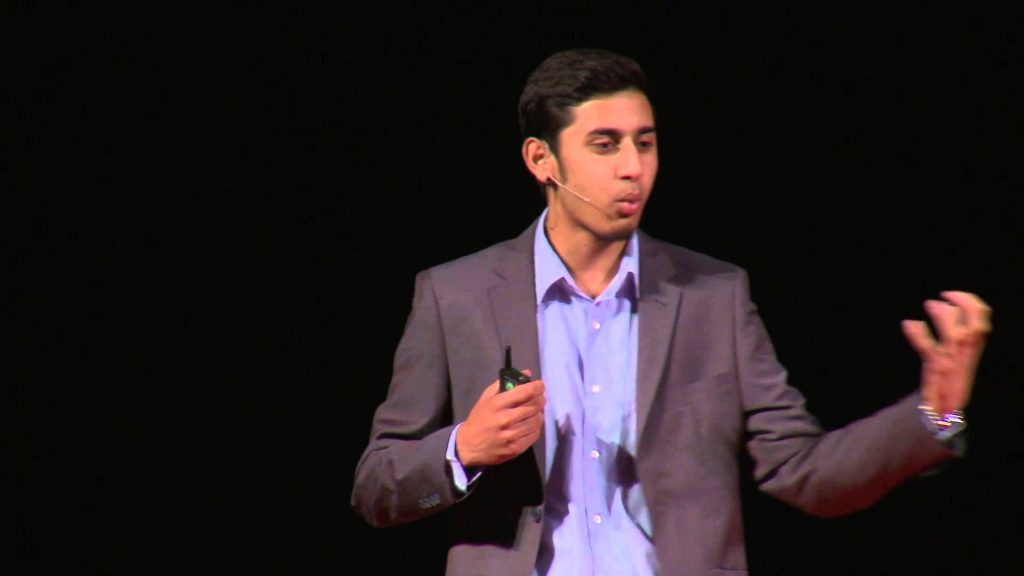 Jeet Banerjee is a 25-year-old serial entrepreneur and TEDx speaker who resides in California. He began his entrepreneurial journey at 17 before going on to sell two companies, launch 10+ successful businesses, speak at conferences around the world and help inspire others to pursue their dreams. Jeet is passionate about changing the world through his projects, which is what he spends most of his time doing.
https://www.instagram.com/p/Bn9G5Lgnxac/?taken-by=thejeetbanerjee
When most people think of a young entrepreneur, they think of some kind of genius outlier who is in some way superior than everyone else. I was the farthest thing from that. Growing up, I was the rebellious kid getting scolded by my parents and sent to the principal's office in school. I was labelled disruptive and reckless by my teachers.
Little did they know that being disruptive and reckless was what I would be building my career on. However, it took me some time before I really figured out who I wanted to be in this world. I always had the ambition growing up, but I would waver back and forth between applying it in the right places. I built my own website at the age of 9 and received a cease and desist letter at the age of 13.
It was when I turned 15 years old that I got a real wake up call. Being that my parents are very Indian, they wanted to teach me the value of hard work and straighten me out. My father woke me up one morning and told me I had to get a job at 15 if I wanted the latest video games or to hang out with my friends.
With great frustration and disappointment, I began applying to any job a teenager can get. They were part-time jobs after school that paid minimum wage doing stuff that I didn't really enjoy. From tutoring to coaching to door to door sales, over the next 2 years, I would take on 12 different jobs. One trend kept taking place throughout all these jobs, I kept quitting or getting fired from every single job.
I was miserable at every one of these jobs and I felt imprisoned when I was working. My senior year of high school was coming around and it was time for me to apply to colleges. My parents always wanted me to become a doctor or a lawyer but we had compromised on business school. However, I became horrified at the thought of working 40 hours a week at a 9 to 5 job. I couldn't survive 12-15 hours a week, how could I ever survive anything more?
It was at this moment that I thought something was wrong with me. I wondered why I couldn't work a job like everyone else and decided to search for my so-called "symptoms" on Google. I came across videos of inspirational individuals such as Richard Branson that talked about the symptoms I felt and how it meant I was determined to be an entrepreneur.
https://www.instagram.com/p/BkJpPDjFYt_/?taken-by=thejeetbanerjee
I decided to act on this discovery I made and started my first company as a senior in high school. Ever since that moment, I have never looked back. I knew ever since I created my first business that I was meant to be an entrepreneur for the rest of my life and my purpose has grown deeper through the course of my journey.
My first company was a multimedia agency that I ran for 2 years while attending school, grew to 20+ employees and sold it for a profit. From there, I decided to launch my next company which was a web application that helped high school students get into college. We would calculate students odds of admissions and review their college applications virtually to help them make more informed college decisions.
While I was building a portal for aspiring college students, I had a big dilemma on my hands when it came to my own education. I wasn't finding value in college, I was learning far more outside of the classroom and I knew being an entrepreneur was what I wanted to do for the rest of my life. I knew that my parents being traditional Indian parents would be very upset if I told them that I wanted to drop out and pursue this dream.
I decided that completely wanting to drop out would be too much for them to handle so I decided to ask their permission for a semester off. I wanted to use this semester off to prove that I could make it on my own without college. I launched my second company, got accepted into an accelerator program and we had over 10,000 users for our new project within 2 weeks of launching.
After taking one semester off, I decided to take another one off to see how far I could grow and take my entrepreneurial career. Personal and business growths were hitting new levels and I finally had my parents permission to take the untraditional route of pursuing my dreams on my own terms.
Since being a proud college dropout at the age of 21, I have delivered a TEDx talk, spoken at conferences all over the world, launched over 10+ companies (some of which have failed and some of which have succeeded greatly) and sold my college chances business for a profit.
https://www.instagram.com/p/hL3TkfHcNz/?taken-by=thejeetbanerjee
Once I became an entrepreneur, I knew I wanted to do two powerful things. I wanted to work on businesses that I truly enjoyed and I wanted to change the world. Right now, I have an all natural vitamins company and an academy where I help people take the leap of faith into entrepreneurship.
One of my long-term goals and passions is to help those other kids who grow misunderstood and mislabeled. I want to create a unique type of educational system where students can come to school and learn things that they are passionate about instead of learning from a fixed curriculum. When we are all taught the same things in the same environment, we lose our individuality and become forced to be someone who we aren't meant to be.
https://www.instagram.com/p/BkBFunplTJp/?taken-by=thejeetbanerjee
We all have dreams inside of us and my goal is to give people of all ages the tools, resources and environment to pursue those dreams. I live by the words of Mahatma Gandhi where he said, "Be the change you wish to see in the world."
I feel that far too many of us are not living our dreams because we are living our fears. My life goal once I achieve financial freedom from my business ventures is to help as many people as I can live a life of happiness. I want people to be happy, to create amazing things and to elevate one another.