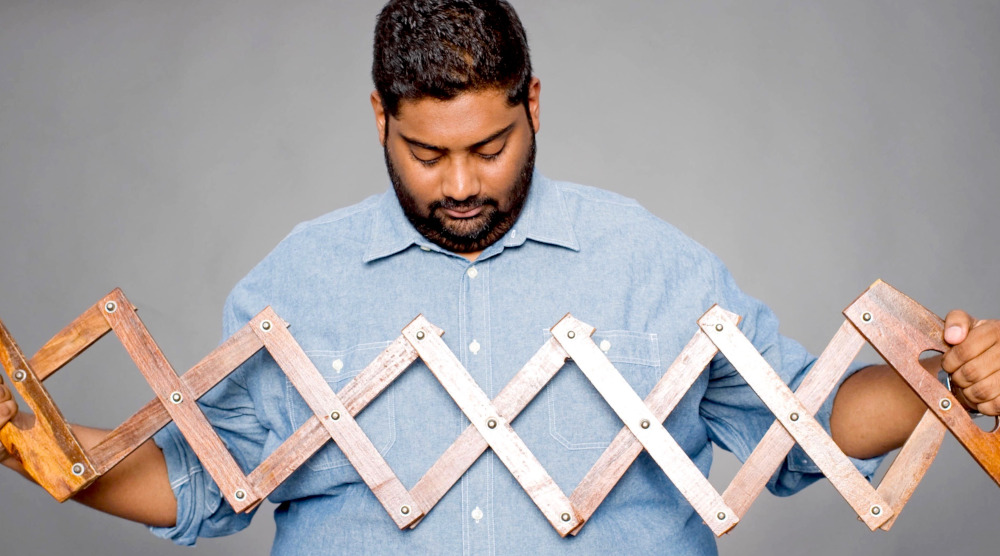 Varun Jindal is a 29-year-old Texan who specializes in social media marketing and community building. He currently serves as co-founder and head of marketing at Bollyshake. Often referred to as a Renaissance man, Varun's interests range from men's style and horology to interior design and fusion cooking. His love for dance grew with Punjabbawockeez at the University of Texas at Austin.
"'Be Yourself; Everyone Else Is Already Taken.' — Oscar Wild
It took quite a journey for me to internalize and accept these words. I certainly struggle with this even today, but what centers me time-and-again is authenticity. This spans across many aspects of my life, including dance, dating, professional partnerships or when advising other organizations.
As head of marketing at Bollyshake, I often get asked how the company grew its social media presence so high and if there's a secret behind becoming a successful dancer and an online creator.
https://www.instagram.com/p/Belo48HhPQk/
The answer is being true to your brand. There's a huge gaping hole for South Asian creators, influencers and bloggers. I wanted to be the one to tell their stories through Bollyshake and beyond. Our team knew from the beginning that growing a digital community organically across social media platforms will be a huge undertaking, but we were confident that this was the right move. It all boils down to the values that our CEO, Rohit Gupta, instilled into Bollyshake's culture. I then took and ran with it (both with internal relationships and external partnerships). This is how we were able to run a viral online competition for Bajirao Mastani alongside Ranveer Singh and Deepika Padukone and conduct sweepstakes for the IIFA Awards in New York City!
Two sides of our community were creators and viewers, and the thing that tied them together was a love for dance. Furthermore, I was adamant about using the audience we've built for good, by layering on a charity component. A personal highlight at Bollyshake was joining hands with Girl Rising, a global movement centered around girls' education and empowerment. It was a natural fit and spreading awareness for the cause through #IamGirlRising and #WeDreamWeRise campaigns was incredibly fulfilling. 
A fabulous example of a Bollyshake influencer starting with our platform and expanding into an international presence is B-Funk Dance (Shivani Bhagwan and Chaya Kumar). They encourage anyone and everyone to express themselves openly and authentically. If you've seen any of their videos, it's abundantly clear from the expressions of their dancer's faces that this goal was achieved. We had the opportunity to host a dance contest with Mickey Singh and their choreo to the song "Phone" drove hundreds of submissions around the world. They were even gracious enough to host a private workshop for my college team, Punjabbawockeez, one weekend in Los Angeles. 
Whether you're inventing a new dance style or spreading appreciation for songs that don't get enough attention, as long as your intentions are transparent in the content you create, people will naturally gravitate to you. It doesn't matter if others are doing something similar; the market is big enough to accommodate everybody. Don't chase trends — stay authentic to your voice, like these two ladies did on their Bollyshake channel. 
https://www.instagram.com/p/BbuZDq7lD6o/
Doing what I do for Bollyshake would not have been possible without Punjabbawockeez. It remains one of the most special organizations in my life and being a co-founder was an honor alongside Sameer Desai and Hassan Hemani. The skills from the Captain position here directly translated over to my position at Bollyshake (e.g. digital marketing efforts, event planning with brands, and talent sourcing processes)
Choosing members based on team chemistry (versus pure performance talent) was a wise decision because these men have grown to be leaders both within the university and now in their respective fields. I'm lucky to call many of them great friends, notably Abhi Ravinutala of Mann Mukti and Sean Joseph at Impact Theory.
Our three pillars were culture, collaboration and community. We spread culture through our art. We ignited collaboration through mixers and events with other teams, which had never been done before. We supported the community through non-profit events and mentorship at local schools. This rare combination landed us Most Outstanding Organization at UT among 700+ other student groups! PJW's structure and the vibe were purely the brainchildren of the three founders. Soon, we plan to celebrate its 10th anniversary.
https://www.instagram.com/p/BBYxxT_QJ3T/
Over the years my focus has shifted toward promoting other dancers, musicians and style bloggers. If I have the opportunity to link up with a Bollyshaker in any city I'm visiting, I make it a point to meet up or take a class (you'll usually find me in the back center). Seeing people express themselves in an authentic manner through their art is my favorite aspect of the job, and has led me to discover new mixes, fresh outfits, and definitely some unique moves at weddings. I still love to choreograph for sangeets and receptions. It's usually a piece that's particularly silly (think Fevicol Se, Kajra Re or even Disney)
When I was younger, I used to feel pretty self-conscious of how I was being perceived while dancing, given that I'm a bigger guy. Once a crowd could see how unapologetically energetic and passionate I was, all those insecurities melted away. Dance actual plays a new role in my life: fitness! I'm thrilled to explore that even further. My friends and family all know I have a deep affection for dance and it feels amazing to be recognized for it. In the meantime, I love the fact that even on Thanksgiving my table place card won't have my name but something about dance.
I always felt compelled to fit into a mold — to try out for an existing dance team or to do a typical 9-5 job. Only after I authentically asked myself what I wanted, did I start or join organizations that truly speak to me. I was told that depth of knowledge has the most value, but consistently my heart kept searching for breadth of knowledge. Companies ask for X amount of experience because they look for an expert in a specific skill, but what makes me so essential to Bollyshake is my eagerness to connect with a vast array of people and seek variety in the content that is being showcased. I finally found a quirky, fun, and challenging place where me being me has its benefits." 
– Varun Jindal
Bollyshake is a South Asian media company rooted in user-generated content. Its community consists of desi creators around the world alongside their fans and other dance, music and style enthusiasts. Bollyshake hosts online initiatives to encourage people to share their stories through their art. Bollyshake's partners include Dharma Productions, Columbia Records, Sony Music India, Shiamak Davar, Magic Bus, ZeeTV, Brown Girl Magazine, among others.