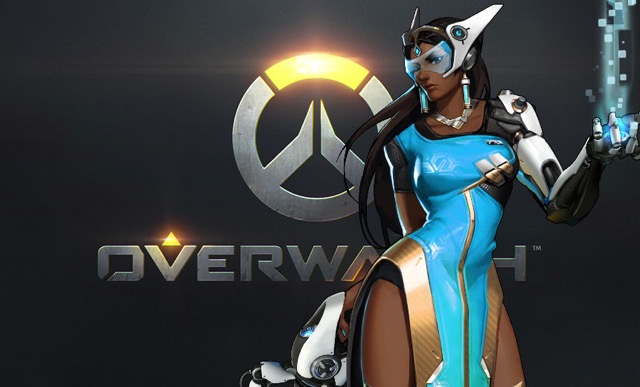 The world of gaming and its inclusion of kick-ass female characters has come a long way since the iconic Lara Croft. Amongst many other memorable female characters, this heroine proved she could combat evil in a male–oriented digital world with more than just her curves! And in 2017, virtual gaming has propelled such characters to a new level, unraveling layers of depth and narrative to create a new interactive phenomenon.
Brown Girl Magazine caught up exclusively with the multi-talented Anjali Bhimani, the voice behind Symmetra, in the hugely popular virtual game, Overwatch.
For those unfamiliar with the game, Overwatch is a team-based first-person shooter game set in the future where players get to choose from 23 different heroes fighting to save the world. So what is the significance of this ethnic character and her impact in the world of virtual gaming?
"Part of what is so unusual about the game, and what I love most about is its' diversity," says Anjali, "there are heroes of different shapes, sizes, ethnicities, genders, ages, and each one has a unique and compelling story that fits into the lore of the game in an intricate web of narrative created by the wizard storytellers at Blizzard Entertainment."
Symmetra's background is set in a narrative in the future combined with her past. Born into poverty as Satya Vaswani she was discovered as being one of the very capable "architects," which in the terms of Overwatch, is a master of hard light technology, by a company called the Vishkar Corporation and hence she was granted the moniker, Symmetra. Her isolation bred her creative nature to harness her powers and allowed her to lead the architects in the city of Utopea, which has built upon this technology.
This virtual game takes the player through a journey of Symmetra's potential unfolding as she takes on clandestine missions around the world along with the support of her team mates and super powers such as her photon beam. Symmetra's character is complex and yet fascinating, and a role which Anjali is excited to see develop further.
So why did this multi-talented artist take the route of video gaming?
"The gaming world today is much more interactive and more than 'just a game,'" says Anjali. "The animation and effects are beautiful and engaging, and the storytelling is extremely compelling. I loved playing role-playing games when I was younger and so the integration of storytelling and improvisation into a game format was the perfect marriage to me as a player. Who DOESN'T want to play a superhero or super-villain?"
Prior to taking on the voice of Symmetra, Anjali was also the voice behind Nisha, the cut-throat avenger in the video game Fallout who dismissed the world of rules. Whilst Symmetra's personal struggles have empowered her to make the world a better place, in contrast, Nisha's view on the world is much bleaker using violence and brutality as a means of survival.
"Both of them saw tragedy in their lives, but I think Nisha internalized it in a much darker and more brutal way," states Anjali.
Whether its film, television, theater or even music, South Asian females have left no stone unturned in the field of art to become iconic figures, and it's evident that even the gaming world are using strong female characters to inspire with their strength and perseverance to mark a difference in the world.
"I love that Symmertra is elegant and brilliant and graceful even in battle…there is a grace under pressure that speaks to her training and mentality, and I'd at least like to think that I would be the same way, I do think there is a tradition of strong female leaders in India … not just at the forefront of society, but in more grassroots settings, fighting social injustice, that Symmetra reminds me of," says Anjali.
 Regardless of the methodology used by Symmetra, which some may perceive as questionable, the writers' vision for this character embodies a quest to eventually search, through her missions for truth above all, outside of the darker tunnel she entered from. In a culture where misogyny and patriarchy still overshadows a South Asian woman's right to equality, the writers of this character cleverly aim to interweave this message and challenge this traditional mindset.
But it's not just the element of feminism that makes just Symmetra's character so unique. At a time where the world is facing almost a new wave of nationalism and fear, Overwatch as a game itself introduces themes such as "The World Needs Heroes," which echoes a global cry. The multitude of various characters allows players from all backgrounds to identity and connect themselves to at least one of these heroes.
"I don't think of heroes just as Superman and Wonder Woman, or even Symmetra and the Overwatch team," says Anjali, "I think more often they are ordinary people doing extraordinary things."
[Photo Courtesy of Anjali Bhimani]
So how does a character like Symmetra aim to aspire women of ethnic backgrounds? As a child, the closest thing Anjali Bhimani had to a super heroine came from came from reading mythological stories and learning about historical figures in Amar Chitra Katha comics. Yet today, characters such as Symmetra have brought a new meaning to the definition of a superwoman.
As of October, there were over 20 million players participating in Overwatch all over the world, and this phenomenon has introduced a different kind of modern day mythological character in the form of Symmetra who wields superpowers to achieve good over evil—a reflection of what traditional female deities such as Durga or Kali were renown for. Not only does her character strive to educate herself and look for strength within, but also touches on the illusion to her being on the autistic spectrum, which is seen in the digital comic, "The Greater Good". The writers deal with this part of the character with "a light touch" in Anjali's words, aiming to break stereotypes.
"It does justice to people who are living on the spectrum and who have potentially been seen as less than when they also happen to have skills that we average people don't."
The future of gaming, particularly in the virtual world has certainly enveloped a more cinematic approach and with such complex characters, detailed storylines continue to follow. Players are seeing themselves more and more stepping into this games into a new world. Does Anjali foresee an all Brown Girl game?
"Anything is possible in this world…which is again, why I love being a part of it. There are no limits with this medium, either in scope or story. And if that game is made, I'd not only love to be a part of it, I'd love to play it."
Watch out world, this desi superwoman is about to kick some serious ass!