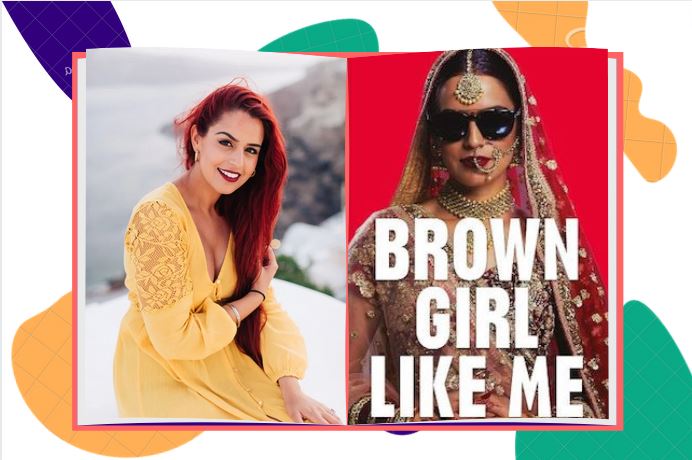 An empowering, heartfelt, sentimental, and hard-to-put-down book, "Brown Girl Like Me" by British South Asian award-winning poet, writer and teacher, Jaspreet Kaur, is a game-changer. I have never read words that have spoken so deeply and truly about the lives of brown women — our feelings, our culture, our community, and all aspects of our lives are either glamourised or shown in the worst possible light that there is no middle ground. However, Kaur's narrative as a brown, Sikh girl in London is so honest, passionate, and relatable.
Kaur's prose starts with a childhood anecdote — the Sunday mother-daughter ritual of hair oiling. Kaur, who was still trying to navigate her life as a brown girl in the UK overhears a comment made about her hair by the schoolgirls and refuses to indulge in this ritual from that day onward. Something which we all have done at some point in our lives, haven't we? Refusing to accept, acknowledge and showcase our 'browness' because we are too embarrassed.
View this post on Instagram
Further in her book, Kaur explores the enigmatic creature that a brown girl is. She explores the taboo topics which we still can't discuss openly in our families – menstruation, brown bodies, body hair, love and many more. She describes the ordeal a brown girl has to go through when she starts her periods. We cannot have open conversations with our mothers' about it neither we can share it with our friends or any other family member. To top it all of, we have to hide our menstrual pads and tampons as if they're illegal! To this date, I still feel conscious when shopping for menstrual pads or tampons and bringing them back in a normal shopping bag because I have always been given them in a brown paper bag.
Kaur talks about how and why we are different; our bodies are a contrast to the idolised white bodies. Due to lack of representation, we have looked up to the white bodies all our lives and find ourselves somehow incomplete because we don't look like them — we don't have blonde body hair, invisible facial hair, nor are we fair like them. The well-researched book talks about products like 'Fair and Lovely' and 'Gillette' that have capitalised on the weak points of brown women without realising their fault.
View this post on Instagram
Kaur doesn't only talk about our feelings and emotions but she has also thoroughly researched issues from being the brown girl in the workplace, representation from brown women in the mental health space, as well as different works that other brown women are doing to support and empower the sisterhood. The exploration of various microaggression, the mispronunciation of our names, the concept of seen and unseen and education were truly eye-opening. She also interviewed other brown women including Brown Girl Magazine's co-founder and CEO Trisha Sakhuja and U.K. editor Sejal Sehmi, who talk about their experiences on the above-mentioned topics which makes her arguments credible and also, makes us brown women realise that we are not alone.
Kaur, take a bow! Your words and poetry made me laugh, cry and have now left me to ponder about myself, my culture, my identity and the sisterhood you have beautifully introduced me to in this book. While reading the book, there were instances when I felt like my elder sister was speaking to me and passing on her guidance. The book truly speaks to all the women out there.
Kaur's "Brown Girl Like Me' is available to pre-order here.