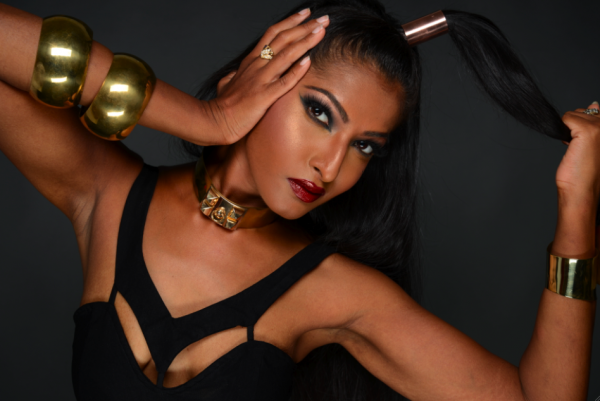 by Atiya Hasan 
Meet our Brown Girl of the Month of December 2014!
Préity Üupala (pronounced pree-tee) is a multi-lingual actress, model and TV host, who has worked in Australia, France, India and the U.S. She is of Indian and Portuguese descent, born in Dubai, U.A.E., but originates from Sydney, Australia and currently calls Los Angeles, California home. She graduated from the National Institute of Dramatic Arts in Sydney (of which Mel Gibson and Cate Blanchett are also alumni).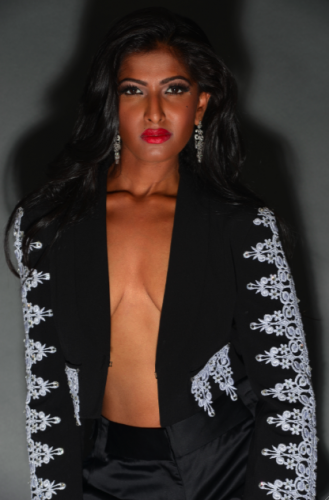 Üupala is known in the U.S. for being crowned Miss India International AP in 2012. Her claim to fame came when she became an overnight sensation in China when she accepted three film awards, presented by Mr. Jackie Chan himself, at the 2010 Asia Pacific Film Festival. She is well known in Russia for being the official host of the Moscow Horror International Film Festival. She gave a speech in Russian to a Russian audience on spirituality that sparked media frenzy and was featured in a story by MTV Russia. In addition to her fame, Üupala founded the Üupala Foundation in 2011, which benefits underprivileged children in South East Asia. She is a true role model, walking the path with sincerity, integrity and spirituality as her foundation.
"First and foremost, I am so honored to be featured in Brown Girl Magazine!
I come from a very unique, and interesting background. My family loved to travel so I have traveled to more than 45 countries and grown up in five major cities. After my university graduation in IT and Marketing, I was offered a scholarship to study for a PhD at my alma-mater but, instead, I decided to quick start my corporate life. I worked for investment banks in Sydney, New Zealand and the U.K. I planned to one day have my own firm, but gave up my corporate dream to pursue a career in acting and modeling after awakening my artistic talents and winning a few beauty pageants. Ironically, today I am the CEO of my own brand and am still very much an entrepreneur.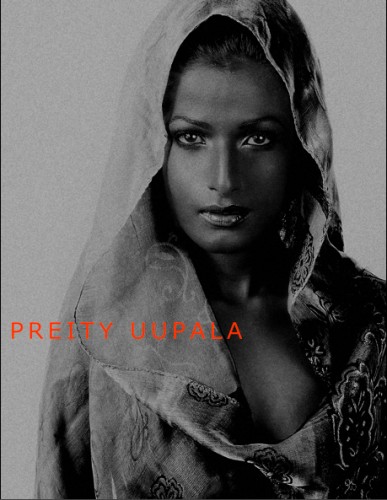 If some one told me five years ago that I would be living in LA., working in Hollywood and traveling to exotic places like Sri Lanka, Russia and Monaco for work, I would not believe it! It was a life changing decision for me to give up my corporate career and pursue the entertainment business. More so, it was risky for me to give up something so lucrative and move to the other side of the world all by myself, not knowing a soul and having no real strategy as to how to make my launch.
Yet, the uncertainty resulted in becoming my secret weapon, and a lot of magical things manifested. I truly encourage people to live the life you desire. In the last moments of time, you will not regret the things you did but the things that you did not do. Your dreams do count and are worth giving everything up for.
I have done so, and have never looked back since.
Growing up, I was never one to be a follower. I have always turned whatever is different about me into my strengths. This includes my looks, complexion and sense of style. I have never in my entire life tried to be like anyone else or mold myself to do the things that are in "season." This has given me a more timeless sense of beauty and style.
Unique and striking, as when you are truly yourself, there can be no one else out there like you.
Having traveled all around the world, and being able to speak many different languages, I truly consider myself a global citizen. I am fortunate to have had the opportunity to work globally on projects, such as hosting a film festival in a foreign country, being a judge for several film festivals in the Asia Pacific region, shooting campaigns in Sri Lanka and appearing in a TV show in France. I hope to do much more of this in the near future.
I would love to convey the message to anyone who has a dream out there to pursue it wholeheartedly. You never know how things manifest, but ultimately the universe will always have a plan, if you are sincere about your vision.
I feel that South Asians, no matter where they live, have a kind of genuine grace, class and dignity that is undifferentiated. I aspire to embody these qualities and hope that the love for humanity I feel comes across in all my endeavors.
My ultimate career goal is to inspire and empower people through my work and my presence. Also, I want to be a recognized and well-respected international artist, fulfilling my purpose. I hope that my life has been meaningful and I have had a positive effect on people that I interact with. I will continue to do striking, deep and profound photography and videography. So expect to see me on the big screen soon!"
– Préity Üupala
Follow Préity Üupala on Twitter!
Do you know a Brown Girl who is awesome in what she does? Send an email to atiya.hasan@0mq.349.myftpupload.com!
[divider]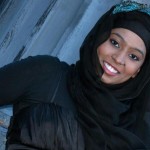 Atiya Hasan is the Editor in Chief at Brown Girl Magazine. She currently lives in Bishkek, Kyrgyzstan where she is finishing up her final semester of medical school. She is all about female empowerment through education and understanding of their rights and sexuality. She is scheduled to be published in an upcoming anthology titled "Faithfully Feminist: Jewish, Christian, and Muslim Feminists on Why We Stay" and is part of the I Speak for Myself series. In her free time, Atiya enjoys consuming large amounts of chocolate and TV shows.