Meet our August Brown Girl of the Month, Zoya Mohan. India-born, California raised folk jazz fusion songstress, Zoya, has been praised by the likes of The Huffington Post, Wondering Sound, Rolling Stone India, MTV Indies, ELLE India, and more for her innovative sound intertwining folk singer-songwriter music and the inescapable allure of the North Indian tradition through her entrancing vocal style, coupled with intense, stirring harmonies, and eclectic instrumentation. She has toured and opened for the likes of Kawehi, Ryan Scott, Storyman, Salman Rushdie, Raghu Dixit, Lucy Rose and more.
"I was born in India, but brought up in America, which left me with quite a hunger to find home. My father owns a travel company so I spent my youth traveling. Always been a bit of a nomad. I sang as a kid, my dad bought me a guitar, I started writing songs and then long story short, Berklee College of Music happened.
Right after graduation, I went on my first real tour opening for Kawehi. When the two were combined, music and traveling, my music became my vehicle and nights on stage while living out of a suitcase became my version of home.
I've released two albums, "Letters To Toska" and "The Girl Who Used To Live In My Room," one visual EP called "Lasya," and one electronic remix compilation, "Zoya: Plugged In," that donated all it's proceeds to install electricity in schools in rural India. Now I am working on my third album, "Natural Disaster," which is set to release this September.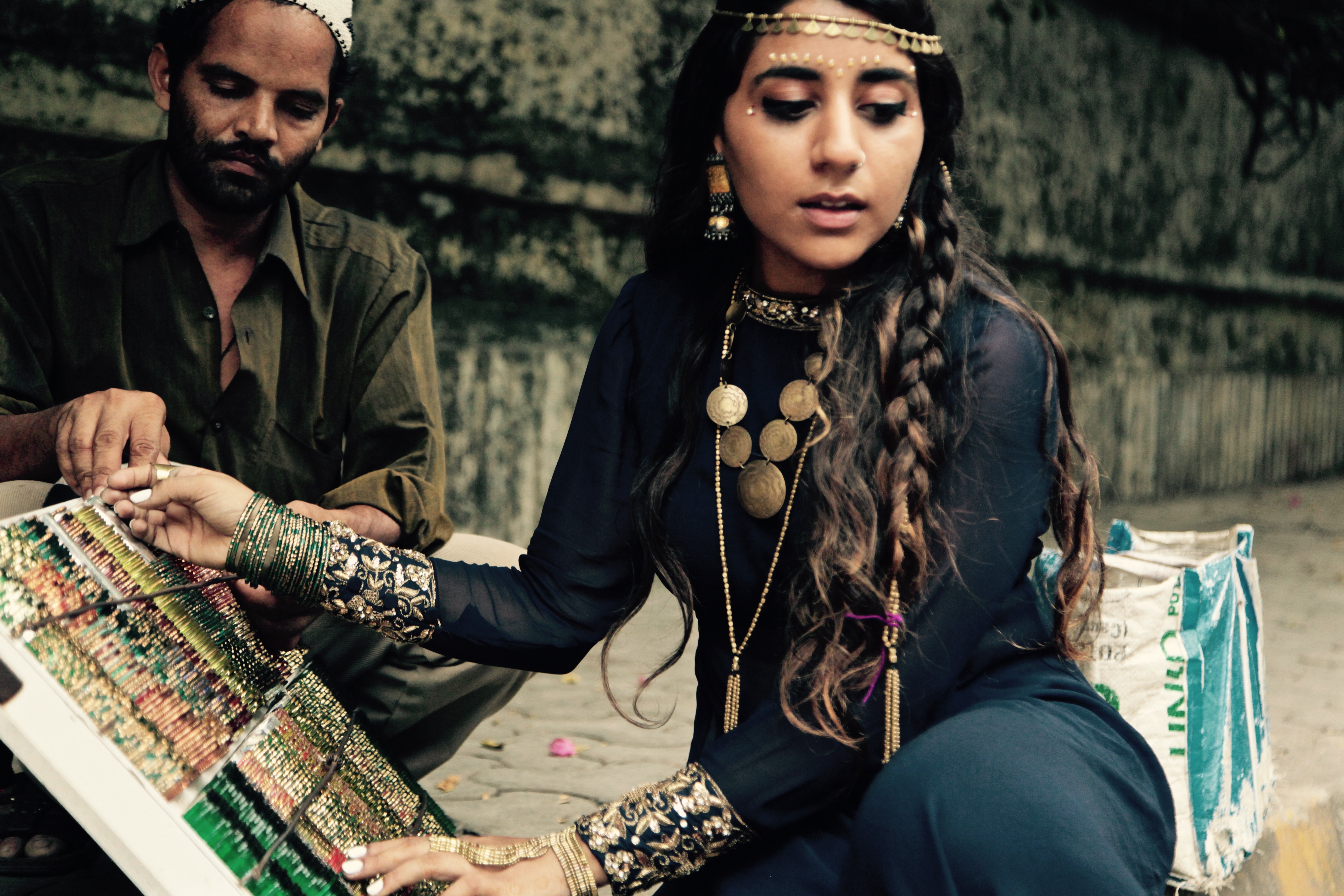 [Shot in Juhu Village, Mumbai | Photography: Masoom Gandhi | Wearing: LataSita + Jewelry by The Tamasha House]
 I would never have guessed that I would end up in India. I toured a lot with my band in the U.S., opened for the likes of Storyman, Kawehi, Salman Rushdie, performed at Harvard, Berklee and famous venues like Rockwood Music Hall and Whisky A Go Go. I funded a Kickstarter and booked my own tours.
Three months after the Berklee, during the A.R. Rahman tribute show, Rahman himself shared one of my interviews on his social media. Overnight, India opened it's doors to me. Rolling Stone India, MTV, along with various Indo-American mags started getting in touch. I was finishing up The Girl Who Tour when my guitarist and I decided—'Let's go! Let's just check India out.'
One month in Mumbai turned into six months. I set up a band and began touring India's major cities at various festivals and venues around the country. My last festival was literally the night my visa expired. Played that show and drove straight to the airport to go back to California.
Landing back at LAX this March, I was just plain confused. I remember, over and over was the question in my head, 'What now?' Deep down, I knew I needed to go back. India is brewing right now with an unprecedented music scene fighting for a seat next to the mainstream Bollywood platform. There is room in the country to create change and do something innovative, something new for audiences. I am so excited to be a part of it but, it did take tons of work to get here and the work is far from over.
[Shot in Old City, Kolkata | Photography: Sailpik Biswas | Wearing | Lata Sita]
I just hope people realize this didn't just happen. It took a bruised heart, a lot of emails, excel spreadsheets, and a rage to fight for my dream no matter how unsure the future was. You are empowered with the tools, your passion, and the capacity to create. The pieces are all there. My biggest inspiration, Ani DiFranco said it best, 'Every tool is a weapon—if you hold it right.'"
With lots of love,
Zoya
Follow Zoya Mohan on Facebook, Twitter and Youtube. 
---
Do you know a Brown Girl who is awesome at what she does? Send an email telling us why at Trisha.Sakhuja@0mq.349.myftpupload.com.