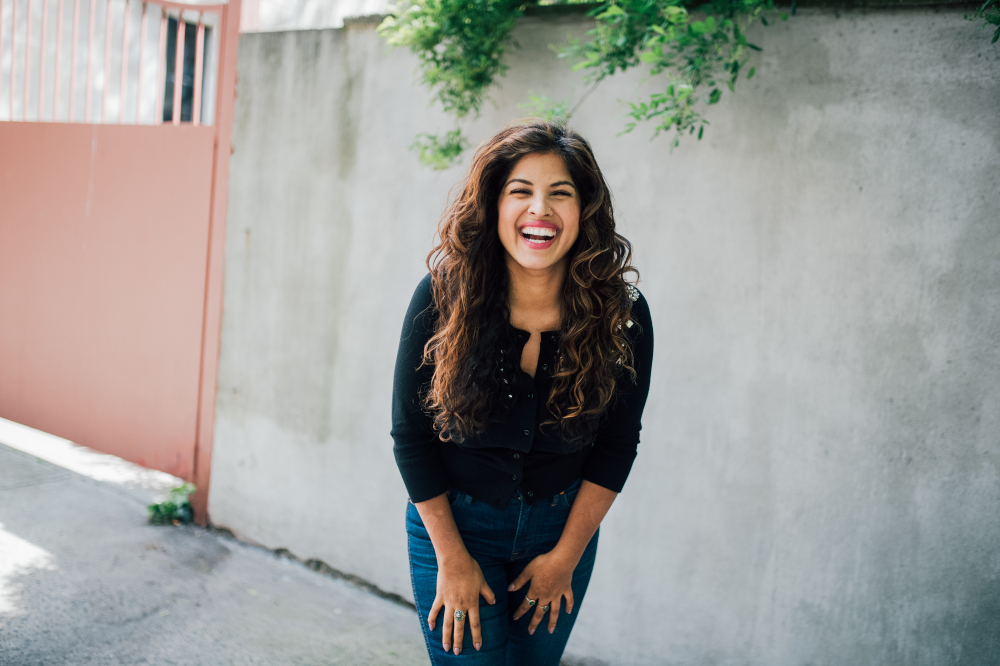 Nitika Chopra has been a leader in the wellness industry since she founded her blog in 2010. As the host of the Talk Show Naturally Beautiful on Z-Living and as the on-air expert for Fresh on QVC, Nitika has always empowered women to use beauty as a tangible access point to self-love.
"Known for her straight-forwarded tone and intense vulnerability, Nitika recently took everything she had learned from suffering from psoriasis and psoriatic arthritis for the past 27 years and created a conversation about self-love in the chronic illness community. With her experience in public speaking, her highly engaged social media following and her raw and honest writing that she shares weekly on her blog, Nitika is determined to get honest with her audience so that they can get honest with themselves in a way that truly transforms lives. You can also find her doing weekly content in her free Facebook group the Chronic (illness) Crew and daily on her Instagram @NitikaChopra.
https://www.instagram.com/p/Bn6G3NzHvE7/
When I was a little Indian girl growing up around mostly white friends, I never thought that I would be where I am today. Not only was I different from most of the kids at school because my family was from India, but I was also just as different from my own family because I was so committed to following my heart and owning my voice. If you're a brown girl too then you already know that those are not things that are allowed or encouraged in most South Asian homes. While my parents did their absolute best to nurture and love me throughout my life there were just certain aspects of my personality that made absolutely no sense to them!
I found myself constantly fighting to have anything or anyone make sense. Cut to decades later when I finally decided to take a leap of faith and believe that the way I saw the world was something I didn't need to hide from anyone but actually something that I needed to share with the world. So I charged my credit card so that I could hire a graphic designer and create my very first website, in the hopes of getting my own talk show one day.
https://www.instagram.com/p/BnaBJUQHW2o/
After more than nine years of being an entrepreneur, I can honestly say that I wouldn't trade it in for anything. While I have had loads of challenges and doubt along the way, my belief in myself and in something greater than me has always gotten me through it all. I now create content for a living which feels like such a blessing and privilege! Whether it's on social media, a website, television or even through live events, I always strive to share from the most vulnerable parts of myself in the hopes that it inspires even just one person along the way.
https://www.instagram.com/p/BlmAbJ8noU8/
I am constantly giving tips on self-love and what that actually looks like, allowing others to know that if it's a struggle for them too, they aren't alone. One of the conversations that I am the most passionate about having is how to love yourself when you have a chronic illness and feel like you're body's fighting against you. After being diagnosed with psoriasis at the age of 10 and learning how to thrive with two autoimmune diseases (I also have psoriatic arthritis) for more than two decades of my life, I have a lot to say about the topic.
https://www.instagram.com/p/Bi5oxIfnRZ7/
My hope is that I get to continue to create content that feels cathartic for me and inspires others. I feel that we are just starting to scratch the surface of what unapologetic truth and vulnerability really look like and if we want this world to be filled with more light than darkness we need to keep going and have a lot more work to do. I am also looking forward to continuing partnerships with brands that are able to put their resources behind these vital conversations to really spread awareness. After being a brand ambassador and doing campaigns for Dove, Fresh, QVC, Naturopathica and many more, I am excited for what else the future holds!"