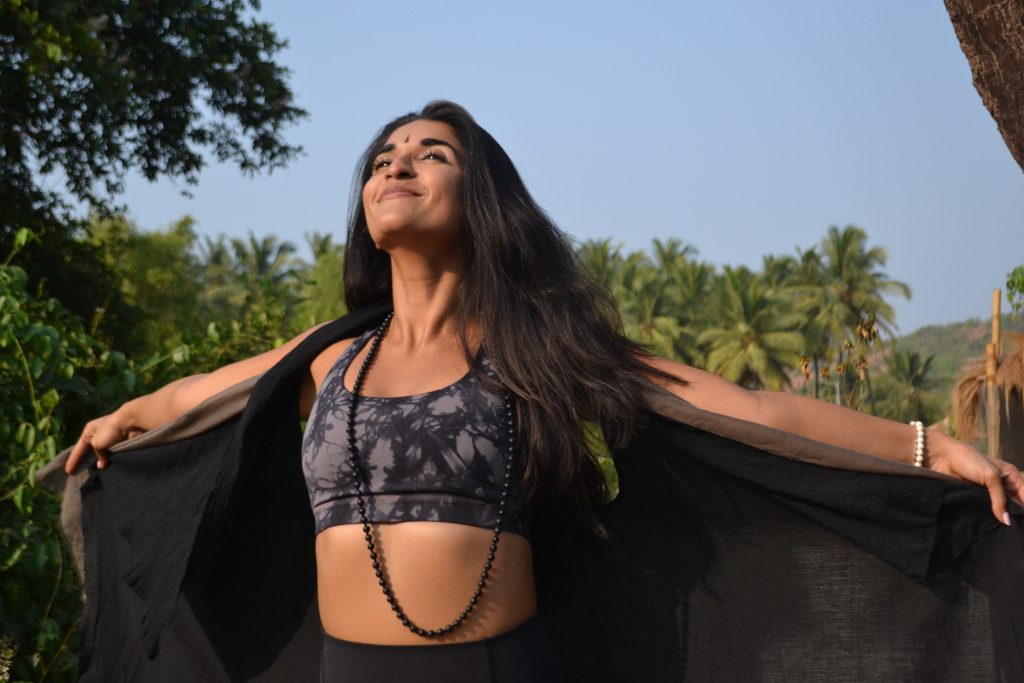 Sarena Bahad is a fiercely passionate advocate for underrepresented groups to achieve their fullest potential. She is the founder of the WomenInTech channel, which won the award for Best Snap Account of the Year at the 9th Annual Shorty Awards. She has over a decade of experience in strategic partnerships and community development with startups around the globe. Sarena is a citizen of the world. She was born in London but has lived most of her life in the U.S. (between Miami, San Francisco, New York and Los Angeles). She speaks five languages and is also a certified yoga teacher/meditation practitioner. She believes deeply in the importance of taking care of yourself and keeping healthy while on the journey of entrepreneurship. Balance is key.
Sarena is on a mission to help close the diversity gap in tech, using media and inclusive storytelling as the main tool to achieve this goal. Join along on this important journey.
"My name is Sarena Bahad, and I'm the founder of the award-winning media channel, WomenInTech. Besides working in tech for the past decade, I'm also a kundalini yoga teacher. Living that balance between the media/tech world and my spiritual and mindful path is incredibly important to me. You can work towards your respective hustle, but it's so important to take care of yourself along that journey.
I had no choice but to take care of myself since an early age. I moved from England to America when I was eleven and ended up in a home where my stepmother was bipolar and was unfortunately abusive. My biological parents weren't around and so from an early age, I had to really rely on my inner strength and nourish myself from within. I worked really hard in high school as I knew education would be my ticket to a better life, and I was able to put myself through university with the scholarships I received and by working many jobs. I started university at the age of sixteen and graduated at age twenty.
I grew up in a Punjabi household and then when I moved to America, I went to a Catholic High School and even sang in the church choir all four years of high school! As a yoga teacher, I know the power of mantra, and when I reflect on my high school years in a less-than-nourishing home, I'm grateful that I had that choir experience which essentially connected me with the power of prayer and deep connection to the throat chakra which is linked to clear communication and creativity.
My stepmom, dad and younger siblings moved to Seattle when I was sixteen and I stayed in Miami, and since that moment as a teen, I've been fully financially and emotionally independent. I wasn't invited 'home' for Thanksgivings or Christmases and instead would spend time with sorority sisters' families who kindly took me in. Since I was on my own, I craved community and so I became highly involved on campus: I was in the Honors College, I was a student ambassador, I was in a sorority, I founded a music fraternity on our campus, and I even emceed large events like Honors graduations and convocations regularly.
My first full-time role after university was at one of the world's leading advertising agencies, Crispin Porter + Bogusky. At CP+B, I learned an incredible amount about branding, messaging and media campaigns. Many of the publishers we were working with were based in San Francisco and I knew that I wanted to get into the center of the tech world which is all pulsing in Silicon Valley. I took a trip out to San Fransisco and lined up a few interviews and I landed a great offer at an ad-tech startup called Sharethrough. So in August 2011, I did my first cross-country move and fell in love with the beauty of California as well as the startup culture of learning, collaborating and innovating constantly.
After a year, I decided to leave the ad-tech space as I wanted to do more fulfilling work. I worked for YC startup GrubWithUs and then went on to manage global partnerships for AngelHack, where we would organize hundreds of hackathons around the world. While I'm grateful to San Francisco for showing me the abundance of opportunity in tech, I was disappointed to see the lack of diversity in the communities I was surrounded by. It wasn't uncommon for me to be the only woman at developer events, let alone the only woman of color. The seed was planted in me then that diversity and inclusion in the space I want to have an impact in. I want to use my life's work to help create more pathways for underrepresented groups to gain access to their full potential in tech, and beyond.
Craving more diversity in my environment, I moved to New York (my second cross-country move) where I worked on the business development team at Dev Bootcamp, the world's first coding school. DBC was amazing as beyond teaching people how to code, they also invested greatly in people's mental health. Every campus had a licensed therapist available for all students, alumni and staff. There was a whole curriculum around teaching empathy and how to communicate clearly and give kind, specific and actionable feedback when working with different people.
It was also in New York where my yoga practice deepened greatly — I was practicing almost every day and I also began introducing meditation into my life. With that, I began to ask myself bigger questions around what my purpose is and how I can best be of service to the greater collective. I started the WomenInTech channel because representation in media plays a big part in what is normalized in society. When young girls scroll through their social feeds, the kind of sponsored content they're seeing is all image-centric (makeup, fashion, etc.). I wanted to create a shift in how people share on social media — I wanted to see more hustle and heart being shared vs. empty surface-level shares.
I was at a point in life where after being forced to take care of myself since age sixteen, I was now in my mid-20s living by myself in Gramercy Park in Manhattan, earning a six-figure salary, in touch with a fitness and mindfulness practice and I was getting clear on what my deeper life's purpose is. It was time to take a leap of faith! I left New York and went to Bali, Indonesia which kicked off my journey as a location independent entrepreneur.
Even though I was born in Europe and I've lived most of my life in America, there's something that felt really right about spending time in Asia. My mother was born in Singapore and my father was born in India and so there was an ancestral pull to that part of the world. I grew up speaking Punjabi and Hindi, but I had never visited India as a child. After Bali, I spent time in Thailand, Myanmar, Malaysia, Singapore and of course Mama India.

After my time in Asia, I came back to the U.S. and WomenInTech won the award for Best Snapchat Account of the Year at The Shorty Awards! Such an incredible blessing! This win showed a significant shift in the times: people are becoming more conscious consumers and want more depth and nourishment from their environments and communities, both offline and online.
After almost two full years of being location independent (spending time in Berlin, Barcelona, London, Prague, India, Singapore, etc.), I recently moved to L.A. to ground into my new home base in Venice Beach. Being nomadic was certainly a gift and I grew tremendously from that experience, but it takes a lot of energy to navigate logistics of being on the road for an extended time like that. Venice is the perfect blend of my tech/media world as well as being plugged in with a very conscious community as my spiritual path deepens. Being surrounded by incredible nature elements in California with the ocean, the mountains and even desert energy is an added bonus too!
It is through my yoga practice that I've discovered a reclamation and reconnection with my heritage. Kundalini yoga works with the energy system in your body and combines movement, breath work and mantras which provides for a very deep moving meditation practice. Many of the mantras in Kundalini yoga are Sikh prayers that I heard in the home and at the gurdwara growing up, so the practice very quickly puts me in a deep state of meditation on a consistent daily basis.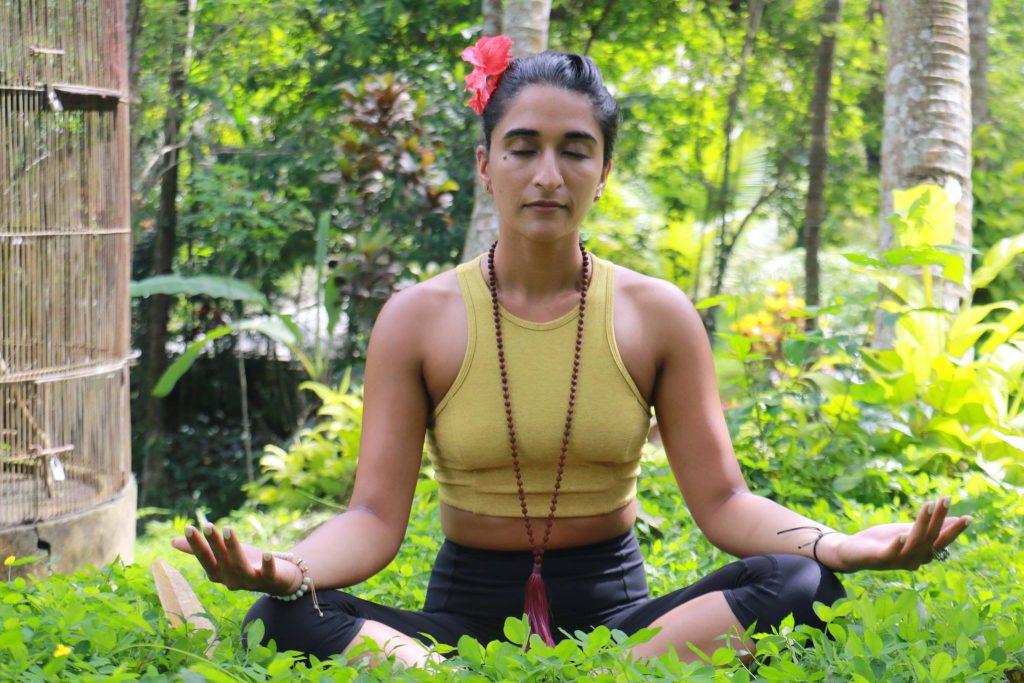 Even though yoga has its roots in India, when you run a Google Image search on the word 'yoga' almost all of the images are of thin white women in an asana poses. I realize that I'm in that first wave of Western desi yoga teachers and I certainly want to help shift that lack of current diversity.
I want to help life-changing technologies be more accessible for diverse people — whether it's external technologies like coding and hardware, or internal technologies like meditation and mindfulness. Feel free to reach out to me directly if you want to learn more about our team's work with @WomenInTech and/or if you have questions about yoga and meditation. I'm an open book and I'm here to be of service. So grateful for the sisterhood within this community! Thank you for the feature ladies, I'm humbled."