Meet January's Brown Girl of the Month, Sonali Shah! 
Sonali Shah, a 23-year-old American by birth and Indian by heart, is proudly serving as an Active Duty 68 Whiskey-Combat Medic/ Health Care Specialist  in the United States Army. With a Bachelor's of Science in Kinesiology from the University of La Verne, she is truly making a difference by fighting for our country's safety.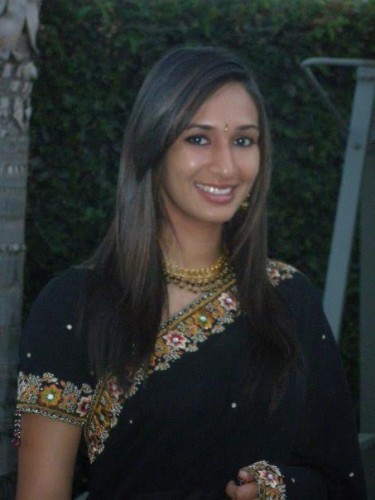 "Going into my senior year during college, I realized there is more to life than the typical science degree, medical school, then marriage and kids route that most of my peers in the Indian community were about to embark on. 
I wanted a life of purpose—a life where I can make a difference and leave a legacy, where I can prove to myself and those around me that we shouldn't let cultural norms deter us from the paths our heart truly want to take.  
While my family and I were vacationing in Mexico, I told my parents that I wanted to to enlist in the United States Army, and not surprisingly enough, they laughed. They didn't believe me when I said I was going to go through with it. They brushed it off until I called them about a month later saying I had just signed my paperwork and leave next summer.
In the year before I left for the Army, I gathered as much knowledge as I could and even wrote my senior thesis on the soldiers who recruited me. I realized more and more that this was the life I wanted for myself.
Growing up, I've been blessed with a family that has provided everything for me—financially and emotionally. However, I knew it was the time I provide for myself.
I saw my fellow Indian friends depend on their parent's success and wealth to pay for their excessive partying and expensive graduate programs, but I knew I wanted to be different. The Army gave me the opportunity to provide a living for myself, as well as a future. 
More so, I knew I wanted to become a  medic more than anything. It is also one of the more difficult MOS (Military Occupational Specialty) jobs to have in the Army.  Not only do we have to be physically fit, but we have to stay current on all medical knowledge because we are the first line of medical help that the casualty comes in contact with.
Imagine working as a medic in the middle of a firefight, with limbs flying around, screaming soldiers, guns firing every second, and bullets soaring above you…now imagine having to perform life-saving measures to as many soldiers as you can. Between applying tourniquets and dragging them to safety, performing trauma assessments, applying interventions such as needle-chest decompressions (NCD's) and doing tracheotomies in the field, the medic also has to be able to fight and fire back.
They are one of the most, if not the most, respected individuals on the battlefield. Infantrymen depend on their medic more than anyone when at war. I knew that I wanted to earn that respect and title. I wanted to save lives, and this was the only way I wanted to do it.  
I knew that I wanted to earn that respect and title. I wanted to save lives, and this was the only way I wanted to do it.  
Being Indian in America is hard enough and all the stereotypes that come with it don't make it any easier.  But the Army is different—they don't see the color of your skin, they see your character, drive, and your ability to succeed and be the best you can be in your area of expertise.
We all wear the same uniform that says: U.S. ARMY.
Coming home after training was the most amazing feeling I have ever felt. It was a sense of pride and accomplishment that I had all to myself. The feelings I had during college graduation didn't even come close to what I felt after being pinned as a 68W-medic.  
Being one of the few Indian females to achieve this title makes me want to inspire others to pursue the path less traveled. It's important, us, brown girls, pave a way for our own future. I did and I have no regrets. 
I believe if you are an American, you should serve your country with honor. I wake up grateful and proud to wear the United States' Army uniform."
-Sonali Shah
---
Do you know a Brown Girl who is awesome at what she does? Send an email telling us why at Trisha.Sakhuja@0mq.349.myftpupload.com.