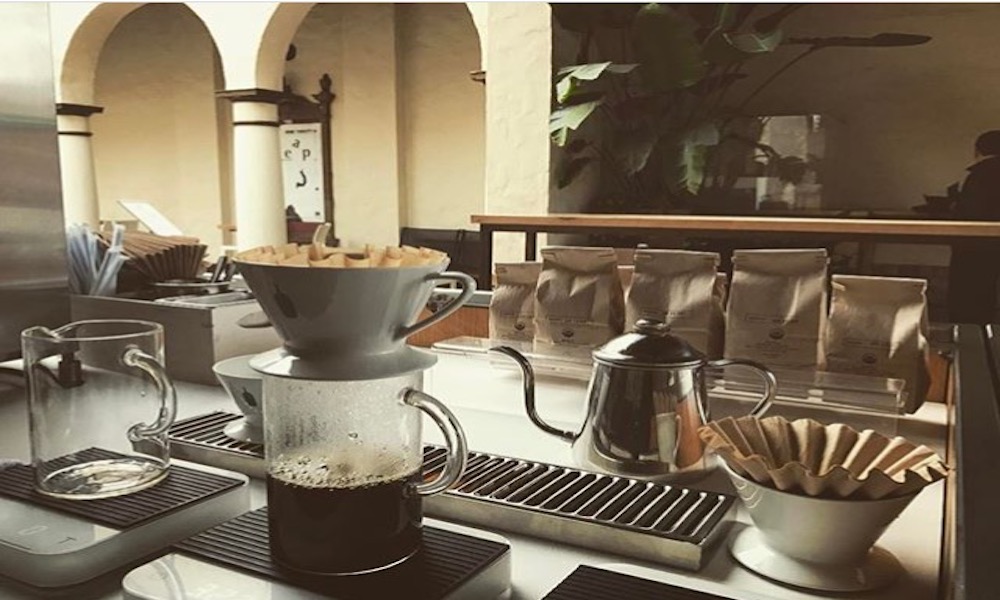 I was born and raised in India—for the most part. My family, which consists of just me and my parents, immigrated to America in 2011. We comfortably settled in sunny California. As a 19-year-old in a new country, new college and an entirely new life with a contrasting Eastern view of the world, the culture shock was real and harsh at first— and still is. I'm just better equipped at handling it now.
I threw myself right into it. With a plateful of classes for the winter quarter and a list of American shows and other media to get to, I wanted to "fit in"—and fast. What followed instead was a feeling of dissociation with both of my identities—of being Indian and of being a newly turned American—which I'm sure most new immigrants experience sooner or later. I tried masking my native accent and began rolling my Rs and Ls a lot more than even perhaps necessary. Every time I introduced myself to someone new and brought up the fact that I had just moved to the country, I was met with a perplexed face and the response, "I would have never guessed from your English or your accent!" Fitting in was always really important to me, and this remark was my favorite validation. It was a matter of months before I realized that this wasn't really what I was going for.
***
I was an avid instant coffee drinker. While it wasn't a huge deal to me, it was definitely an important post-meal ritual. Cold milk mixed with instant coffee and sugar. India is a fairly hot place, save the two or three months of winter. So, my cold coffee made for a perfect way to cool down and start the day.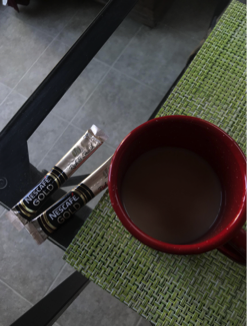 Fast forward to 2011, my instant coffee supplies, along with my interest in it, began to deplete. As a new immigrant, any purchase made is first mentally converted into one's home currency. Coffee was a pricey pleasure but as someone not very prudent with money, I stopped caring soon enough. With a Starbucks accessible within every one-mile radius or so, combined with the kick of caffeine and a generous amount of sugar, the Starbucks Frappuccino became my companion in this new and lonely world.
What started as an indulgence unassumingly began to turn into a deeper curiosity into the real world of coffee: "third wave coffee." Third wave coffee: A movement that treats coffee as an artisanal food product and an elaborate experience, much like wine, came as a breath of fresh air into my life. Thus began my passion to pursue coffee shops and specialty coffee like a professional path altogether.
What soon followed this fascination was the unfortunate realization that this profession of being a barista is not as inclusive or diverse as I would have liked. It is quite the opposite. The majority of it is run by a single race of people; a single skin color dictates the profession that I am so smitten by. And I do not belong to that race. I do not belong to the culture that it embodies. 
After graduating from college with a bachelor's degree in hand, I interviewed at local, specialty coffee shops for a long time. One after the other. Places that specified, "We don't need someone with experience. We'll train the right person." I did not have experience but I had the exactly everything else they asked for: a passion for the field and a hunger for learning. Then why was I being rejected over and over? Why wasn't I receiving callbacks? Why was it that whenever I went back to these places as a customer, I saw new faces—faces that all belonged to the same race?
Rejection had become a part of the process for me. My friends and family were being honest with me: "The way I looked" was not what they had often seen working in specialty coffee shops. That getting my foot through the door would be harder than first trying at a corporate chain like Starbucks. But that's not what I wanted. I was passionate about local, sustainable and specialty coffee.
"Equal Employment Opportunity" unfortunately seemed to have no meaning in small, privately run businesses that have no answerability. In reality, in practice, there is no authority questioning them of whom they hired and why, on their racial diversity practices or lack thereof.
Eventually, after at least 10 interviews, a local, specialty coffee shop chose me. I was elated! I had written them a detailed cover letter expressing my love for their product and my passion for coffee. Going into the interview, the only two things I always had to offer were my passion for coffee and eagerness to learn all about it. The manager and I geeked over coffee and its beautiful versatility for a little bit, and she asked me some how-would-you-deal-with-such-a-situation type of questions. She then explained to me how the little details and their final products were of utmost importance to them; that learning was a process and passion for that learning was what they sought. This was the place that adopted me and I saw many ethnically diverse faces around me. I felt welcome.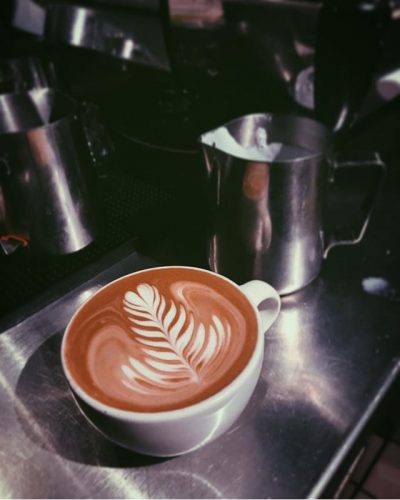 Working there was nothing less than the interview process itself. It was a lot of learning, creating, connecting and celebrating of diversity. It was never about fitting in. On the one hand, I had never come across such a busy coffee shop in my life, let alone work at one; on the other, everyone that worked there came in with a sense of gratitude and a desire to support one another, day after day.
It was after this that the coffee world opened its arms for me. I was now armed with experience and with a popular, third wave coffee brand name as a chip on my shoulder. Race wasn't going to dictate my experiences in this profession any longer. Thus, I was able to eventually move on to bigger and better things in specialty coffee. I was able to live my dream.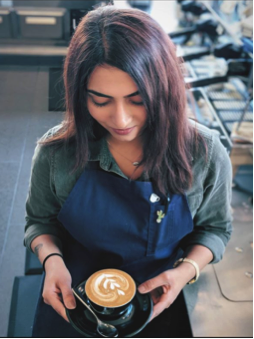 I write this as a lead barista at another artisanal coffee shop in San Francisco and it makes me immensely happy. It took a lot of patience, perseverance and most of all trust—trust that what you follow with your heart might be achievable one day.
When a real-life experience saves you and helps you grow, you begin to owe it a great deal. I realized that diversity wasn't just a word; it was a feeling. After traversing a long journey of rejections, disappointments and the consequent but unnecessary questioning about myself, I came to realize I was good enough, to begin with. I still don't see very many brown people in specialty coffee. The system can seem unfair but the only solace is to keep at it: undeterred and unfazed.
---
The opinions expressed by the guest writer/blogger and those providing comments are theirs alone and do not necessarily reflect the opinions of Brown Girl Magazine, Inc., or any employee thereof. Brown Girl Magazine is not responsible for the accuracy of any of the information supplied by the guest writer/bloggers. This work is the opinion of the blogger. It is not the intention of Brown Girl Magazine to malign any religion, ethnic group, club, organization, company, or individual. If you'd like to submit a guest post, please follow the guidelines we've set forth here.