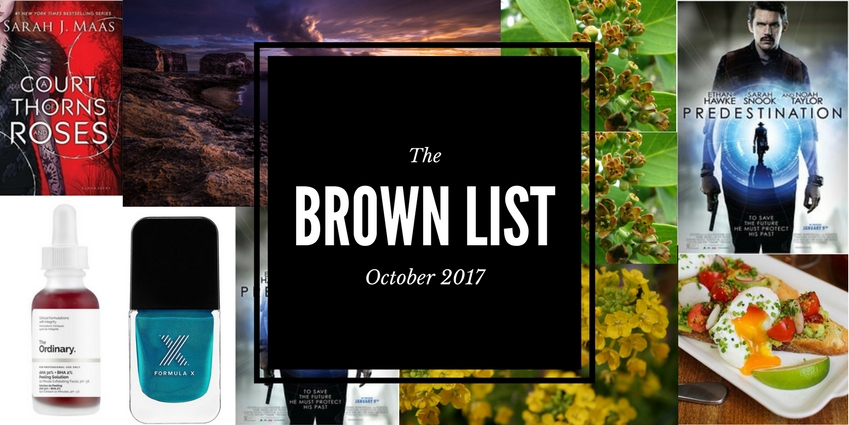 School is in full swing and we're back to the Monday grind. We're ready for the barrage of bonfires, apple picking trips, pumpkin patch hay rides, and PSL-inspired Instagram posts. We have the best products and hacks to help you be Fall ready!
1. DIY Acne Remedy: Sandalwood Powder
[Sandalwood Trees and Leaves /Photo Source: Flicker]
Never underestimate the power of a desi mom's at-home remedies. BG Proma finds that it's the simple basics that do the most good. "I've been breaking out consistently this summer so I decided to go back to my mother's number one acne remedy: sandalwood powder. Skin feels better even after a few days — I just mix with a little water, put some on before bed, and let it dry during the night!" You can try out Proma's DIY overnight acne mask with sandalwood powder from your local desi grocery store or you can find it online.
2. Nail Color of the Month: "Discovery" by Formula X
["Discovery" by Formula X/Photo Source: Amazon]
This fall, we're all about bright nail colors that move away from the tradition of dark autumn nails. Let BG Serisha give you the best shade to grace your cuticles. She recommends Formula X's "Discovery" as the best shade for October. "It's a perfect ocean blue in a matte metallic finish to shake up your fall season!" You can get your own bottle by clicking here! When you're ready to show off your beautiful mani on Instagram and tag BGM! If we think your look is BG-licious, you might get featured on our page!
3. Earl's Kitchen + Bar (Plano, TX)
[Earl's Kitchen + Bar/Photo Source: Instagram]
BGM staffers know how to brunch! We know the best eateries for those weekend morning cravings. Check out Earl's Bar + Kitchen in Plano, near Dallas, TX. BG Amina suggests the toffee pudding cake, which she describes as "amaaaazing!" If you don't live in the Plano area, then check out Earl's other locations. With numerous restaurants across the U.S. and Canada, you're bound to find near you!
4. Book of the Month: "A Court of Thorns and Roses" by Sarah J. Maas.
["A Court of Thorns and Roses" /Photo Source: Amazon]
BG Karthyani is raving about this book! "The trilogy recently got its last book, so you can binge-read in peace. It combines fantasy, romance, and a heck load of action, and Maas's descriptions will suck you into her world of faerie intrigue. A favorite." "A Court of Thorns and Roses" was recently named the New York Times #1 Bestseller. You'll definitely want to get your hands a copy as soon as possible. Get an affordable copy by clicking here!
5. Malta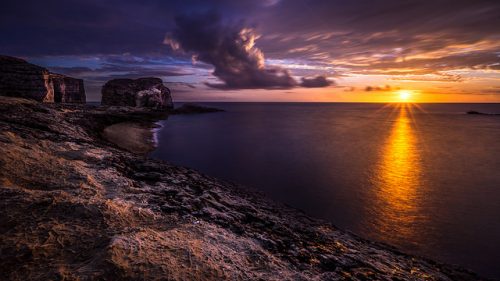 [Gozo, Malta/Photo Source: Flickr]
BG Jessie has all of us wanderlustin' over the details of her trip to Malta. Here's what she says: "It's a small tiny island off the coast of Italy. It's got an amazingly rich culture. It's super cheap to travel around Malta. The whole island is probably half the size of New York City, so you can visit the whole place in a week. The food is also amazing as it's a mix of Italian, Spanish and British influences." Take it from Jessie, you deserve an inexpensive and exciting trip to Europe. Why not make Malta your final destination?  You can plan your trip the island's official tourism website. Get your tickets early before prices go up.
6. Hair Hack: Moisturize with Mustard Oil!
[Mustard flowers/Photo Source: Flickr]
Don't sleep on mustard oil! It can help your hair as much as it flavors your favorite desi dish.  BG Amina has tips to make your mustard oil as potent as it can be. "Put 1-2 tbs of oil in your hair and brush it in so dead scalp skin falls off. This will really penetrate the oil in your hair. You can actually do this process with any oil you choose. Next, put your hair in a bun and then wear a shower cap. I usually wear it overnight and then wash it off in the morning. Mustard oil does wonders to your hair if you want to grow it out and it makes your hair super soft!" Snag a bottle of it from your mom's pantry or get the OG Dabur brand mustard oil here.
7. Movie of the Month: "Predestination"
["Predestination"/Photo Source: IMDb]
October means spooky films! BG Karthyani recommends the psychological thriller, "Predestination," starring Ethan Hawke and Sarah Snook. "It's old, but for anyone that hasn't watched it, it is an incredible mind-bending smorgasbord. Seriously, no words can describe it. But if you're still trying to figure it out a week later, you're welcome in advance." You can stream "Predestination" on YouTube,  iTunes,  Amazon Video,  VUDU, and the Google Play Store.
8. AHA 30% + BHA 2% Peeling Solution by The Ordinary
[AHA 30% + BHA 2% Peeling Solution by The Ordinary/Photo Source: Cult Beauty]
Don't get caught with ashy, dehydrated skin. To keep your melanin glowing, BG Marina suggests using The Ordinary's AHA 30% + BHA 2% Peeling Solution as a chemical exfoliate. "I like to use a good exfoliate that doesn't include environmentally harmful and dangerous microbeads. This peel is so easy to use and it's gentle enough to use every 1-2 weeks. I recommend using this every 10 or so days during the dry, winter months and every 14 days during more humid times. Ever since I've been using this, my skin seems more polished than ever!" You can purchase a bottle here for only $7.20.