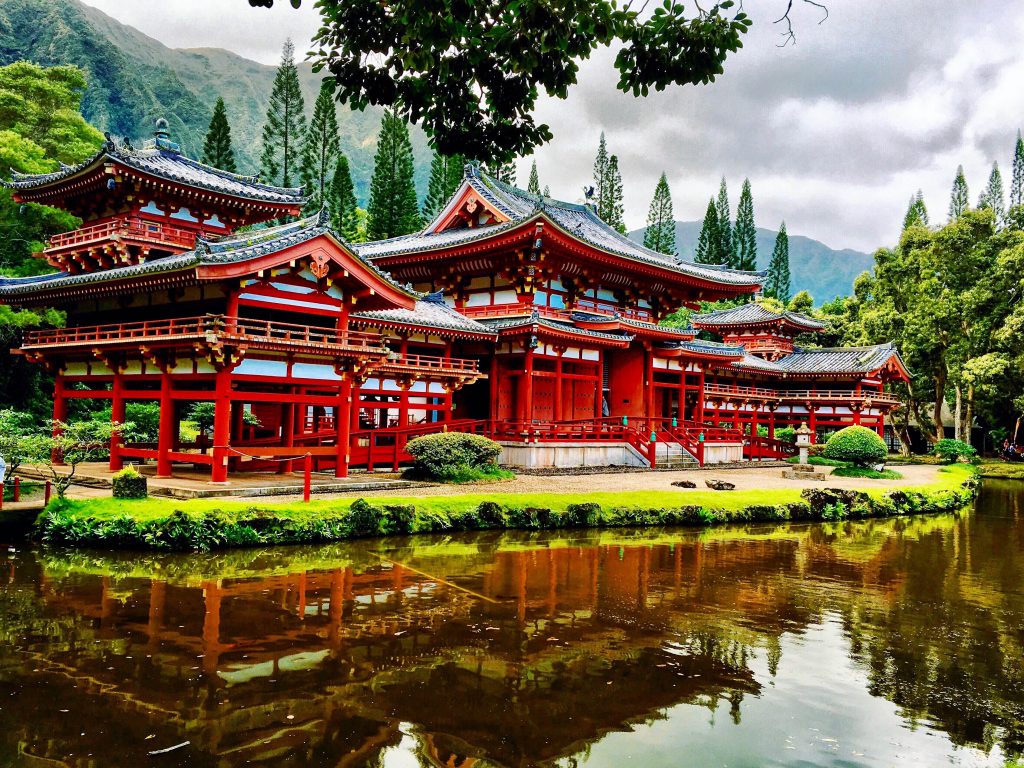 Everyone travels to Hawaii looking for an island-based, tropical, vacationing experience. Although the island is home to beautiful beaches and other rugged landscapes, there is more to the isle than just cliffs and waterfalls.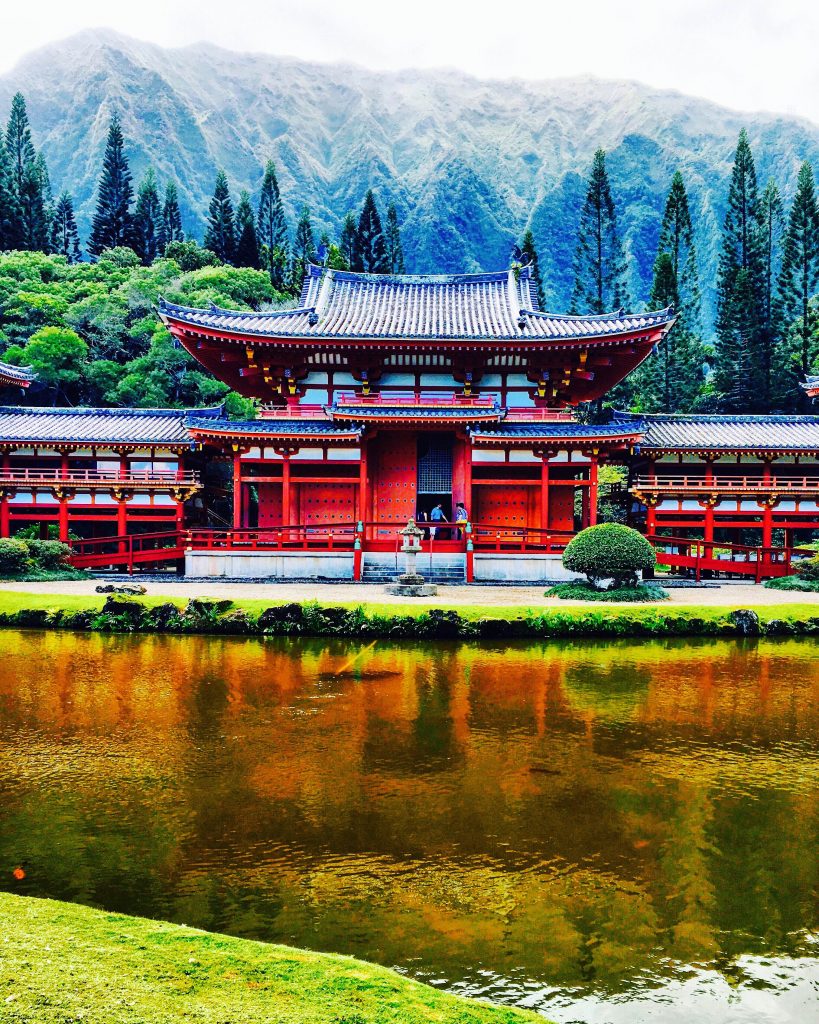 [The beautiful temple hosts tourists year round. These are all people who like to explore the island off the beaten track. Photo courtesy: Mona Latif.]
At the bottom of  the 2,000-foot Koolau Range lies the Valley of the Temples. The main attraction within the Valley of the Temples is a Japanese shrine called the Byodoin Temple, roughly translating to the "Temple of Equality."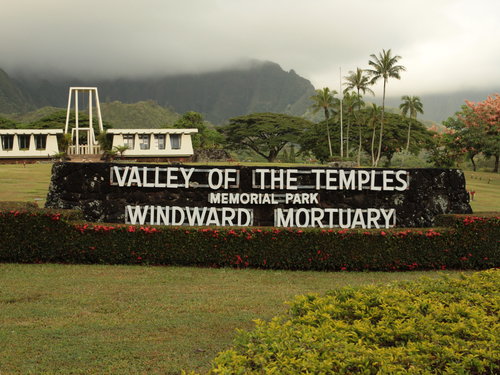 [The shrine can be found within the scenic Valley of Temples, right at the foot of the Koolau Range. Photo courtesy: gogobot.com.]
A hidden gem in Hawaii found off the  Windward Coast, the Byodoin is a replica of a temple in Uji, Japan. Created in 1968, this monument was built to commemorate the 100th anniversary of the arrival of the first Japanese immigrant workers in Hawaii, who came to work in the sugar plantation fields. There is no other place where you can see an authentic Japanese temple situated against the gorgeous backdrop of Oahu's soaring Koolau Mountains.
[The Byodoin Temple in Hawaii stands as a replica of the one in Uji, Japan pictured above. Photo courtesy: Pinterest.]
While always a popular stop for visitors who seek locations off the beaten track, the Byodoin Temple has become more popular since it was used as a filming location in the first season of the ABC's Emmy Award-winning drama series "Lost," where it served as the home of the Korean woman Sun's powerful father.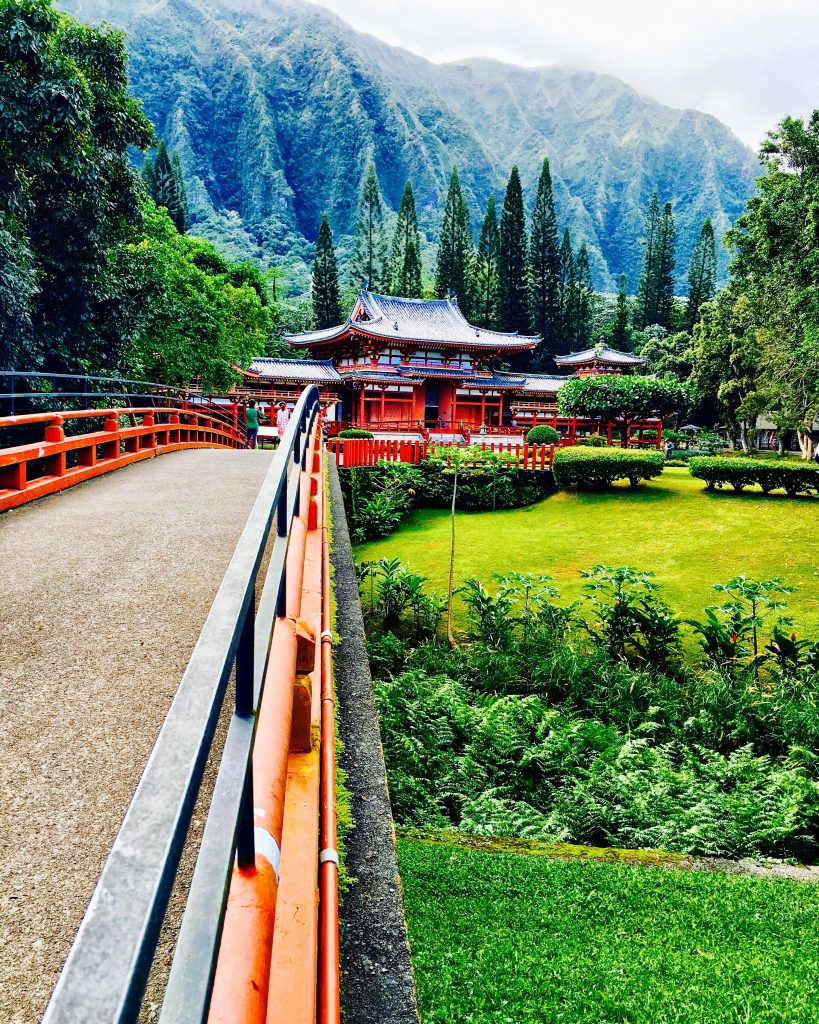 [The temple is definitely a sight for sore eyes. Photo courtesy: Mona Latif.]
---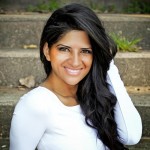 Mona Latif is a marketing manager by day and wannabe fashionista/writer by night. Born and raised in Chicago, she has her Bachelors in Mass Communications and Marketing along with a Masters in Management. Growing up, she was extremely artistic. She would draw, paint, write, and even make her own clothes. Sure, she loves to write and dress well but the reality is, she is just a normal, ethnic, sassy, sarcastic and free spirited girl from Chicago, IL, who is trying to navigate life day by day (and maybe even inspire a person or two). Although she is grateful for the road she's been on so far, she is, even more, excited to see what the future has in store.