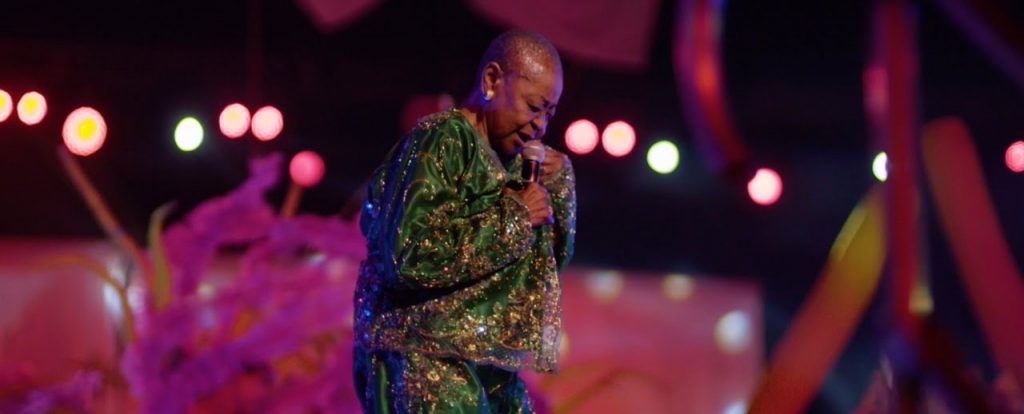 In the Caribbean community, music often plays a large role in cultural identity. Genres like reggae, steelpan and soca can be heard across the West Indies. For many Indo-Caribbeans, the tunes of chutney and calypso are nostalgic, reviving memories of childhood fun or days in the sun back home. The cultural importance of music in the Caribbean is just one reason Calypso Rose gracing the Coachella stage was a source of pride for the community last year. 
Hailed as the Queen of Calypso – a genre of music originating from Trinidad that marries African beats and Caribbean rhythm – Rose made a splash as she became the festival's most senior performer at age 78. While Coachella celebrates music from a variety of entertainers from around the world, she is one of only five West Indian artists to have ever performed at Coachella. 
Rose has been a trailblazer and champion for women throughout her career. While performing with legends like Bob Marley and the Wailers, Rose simultaneously challenged male domination of the Caribbean music scene. In 1977, she became the first woman to win Trinidad's prestigious Road March competition. The following year, she became the first woman to win Trinidad's Calypso King Competition – the participants and winners of which are predominantly male, as the name of the contest suggests.
https://www.instagram.com/tv/BwKsvv1BbI8/?igshid=1v2t2srukcmbz
Through her music, like the song "Glass Thief," Rose also gives voice to the plight of women living in a patriarchal culture, frequently addressing the rampant issues of inequality, the cultural subjugation of Caribbean women, and domestic violence.
It is no secret that domestic violence has been pervasive within the larger West Indian community. According to the United Nations, Latin America and the Caribbean have the second highest rate of domestic violence and the highest rate of violence against women outside of romantic partnerships. However, through her music and collaboration with various artists and organizations like Brut News, Rose has used her life's work to advocate for women's rights. 
Calypso Rose, we salute you. From making history at Coachella to using your platform to speak out against issues that have long plagued our community, you continue to pave the way for Caribbean women in this new decade and beyond.