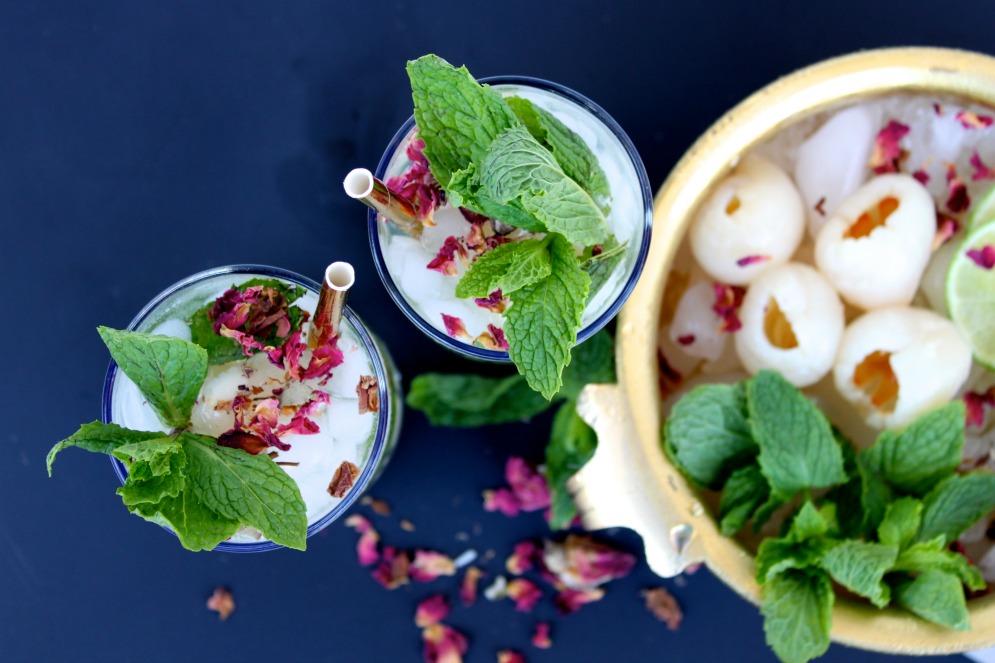 Let's talk cocktails—more specifically desi-inspired cocktails. Entertaining is the time to break out the fun and what's better than festive cocktail recipes? We've rounded up more than 10 desi-inspired recipes for any occasion — desi or not. From cardamom to fennel and rose, these are pretty recipes, with familiar flavors adding a great twist to your dinner menu and leaving your guests hella impressed.
Celebrating during the warm weather? Make a pitcher of Lychee Rose Mojito, or warm up near the fire with a Plum and Fennel Gin Gimlet. Having friends over for dinner? Mumbai Mules would be a great thing to make. Seriously, we have you covered! So, break out the glasses and mix up some South Asian-inspired drinks tonight.
Lychee Rose Mojito
Give the traditional Mojito a twist with lychees and fragrant rose water. Save time and make a big batch of this for a crowd.
Spiced Pomegranate Cocktail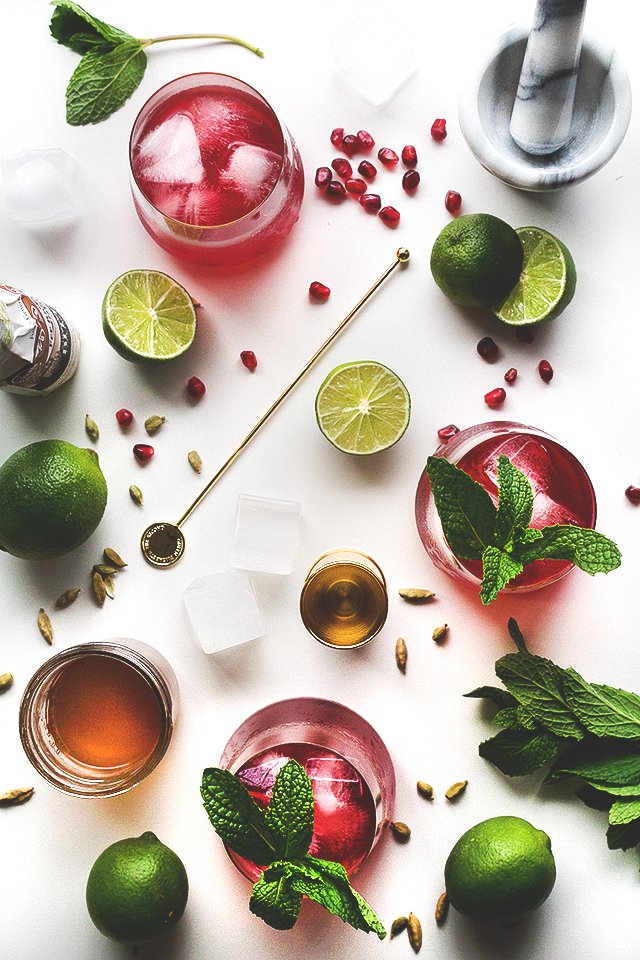 Pomegranate and vodka are mixed with a homemade vanilla-cardamom simple syrup for a perfect holiday drink.
The NO. 4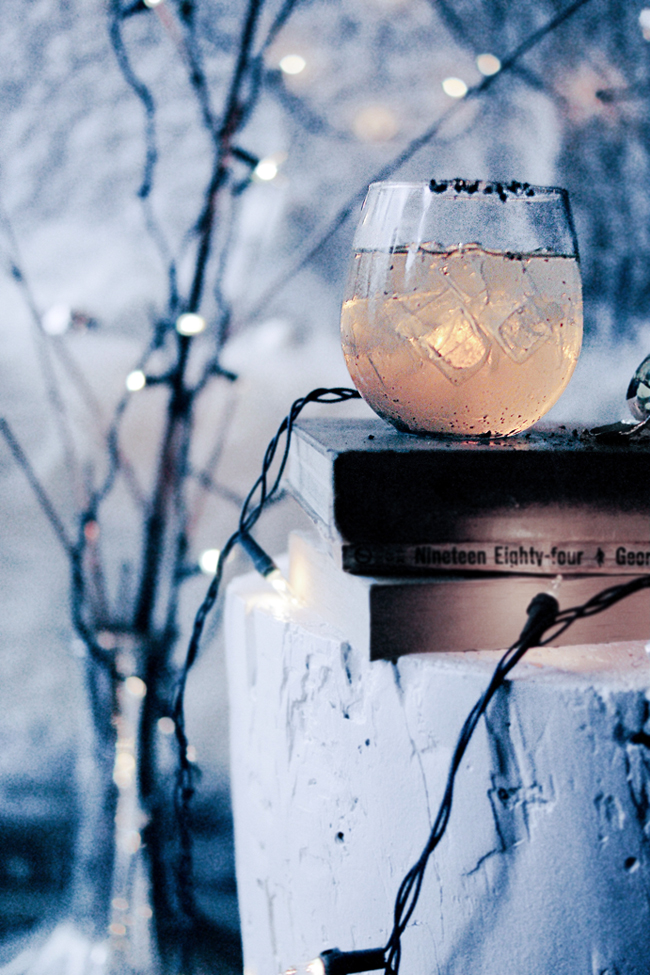 This drink has the perfect amount of spiciness from the peppercorn, sweetness from the honey syrup and fragrance from the cardamom.
The Golden Night Cocktail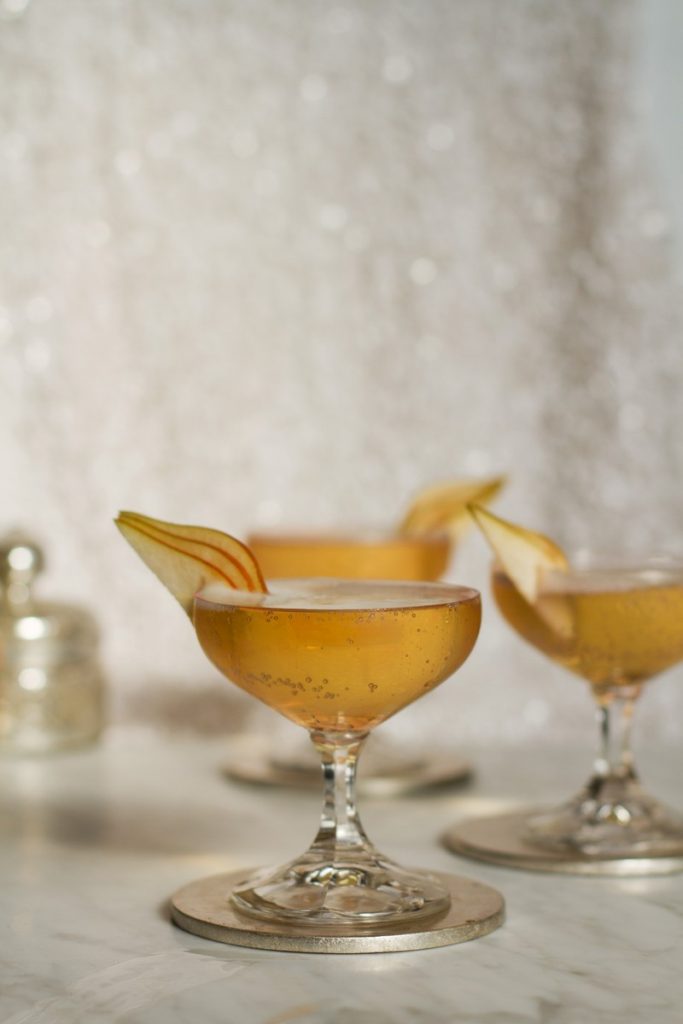 This is not your uncle's traditional Brandy. Known to be warming during the winter months, champagne, pears, and cardamom turn this drink into a sophisticated and elegant cocktail that is the perfect sipper to toast with glitz and glamour.
Plum and Fennel Gin Gimlet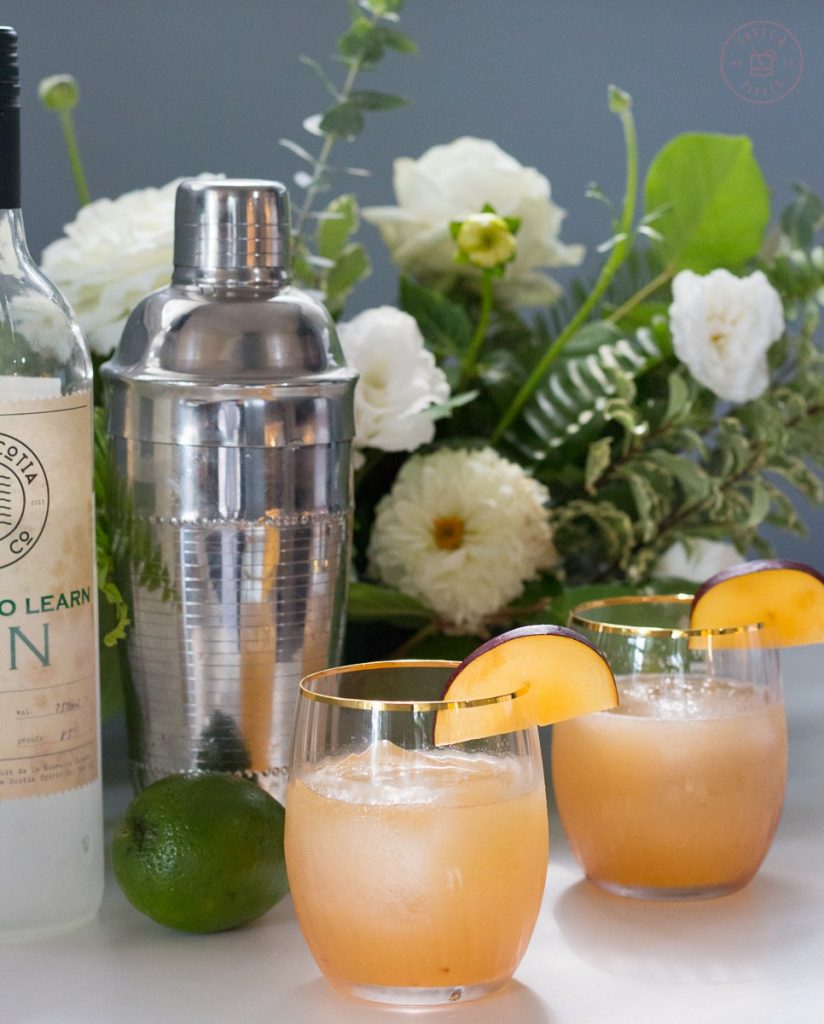 Make a fennel simple syrup and pair it with sweet plums, lime juice, and gin to create a strong and unconventional gimlet.
Grape and Fennel Soda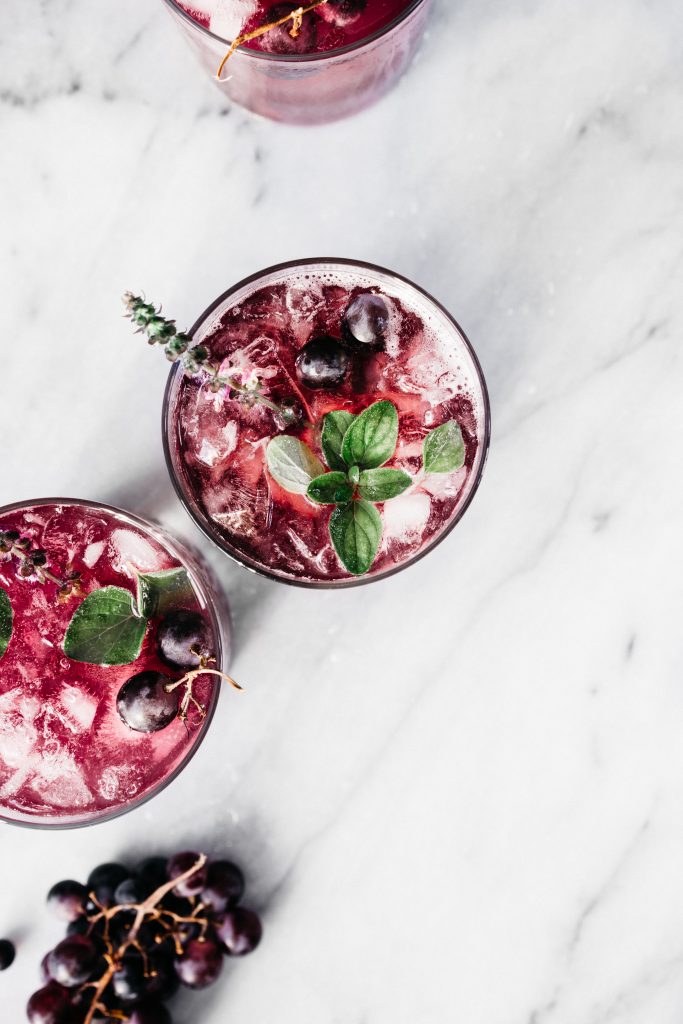 Five ingredients are all you need to make this mocktail made with fennel and grapes, that's perfect any time of year.
Cardamom Rose Cocktail
This light and refreshing cocktail made with Rose and Cucumber Gin is easy on the eyes as well as being smooth in taste.
Ginger + Jasmine Rose Cocktail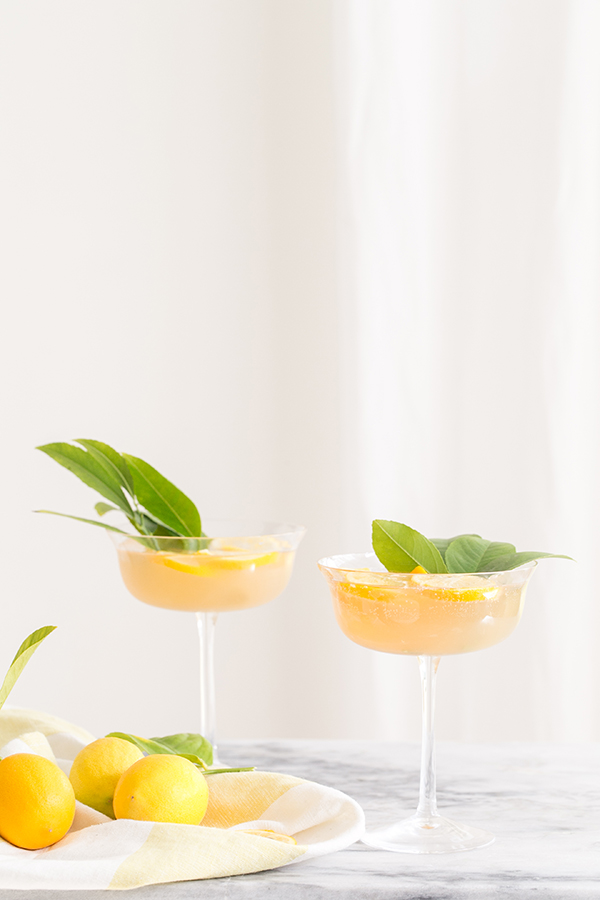 Fresh and delicious, this cocktail has a strong yet smooth flavor with ginger, Jasmine tea, lemon, and Rosé!
Indian Winter: A Cardamom Cocktail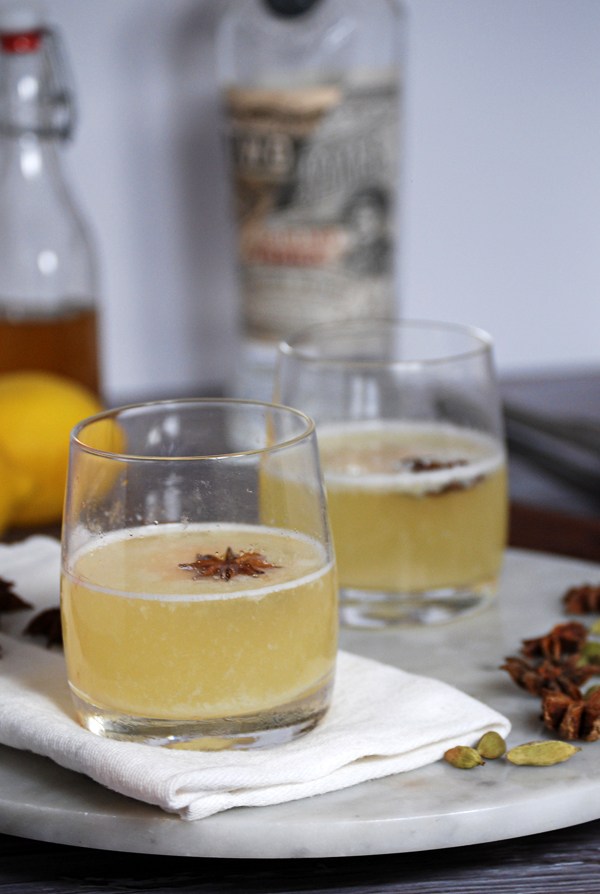 This unique winter cocktail will warm you right up with honey cardamom simple syrup and vodka.
Giggly Rose Cocktail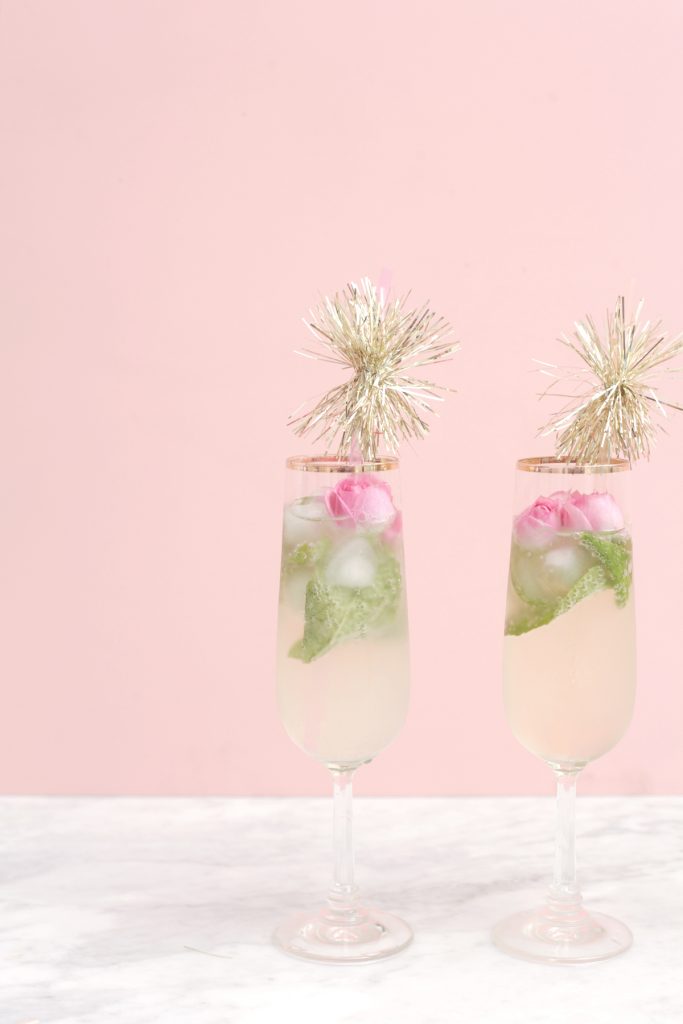 Add some glam to your champagne those with this beautiful and elegant champagne drink made with your favorite bubbly, rose syrup and lemon juice.
Mumbai Mules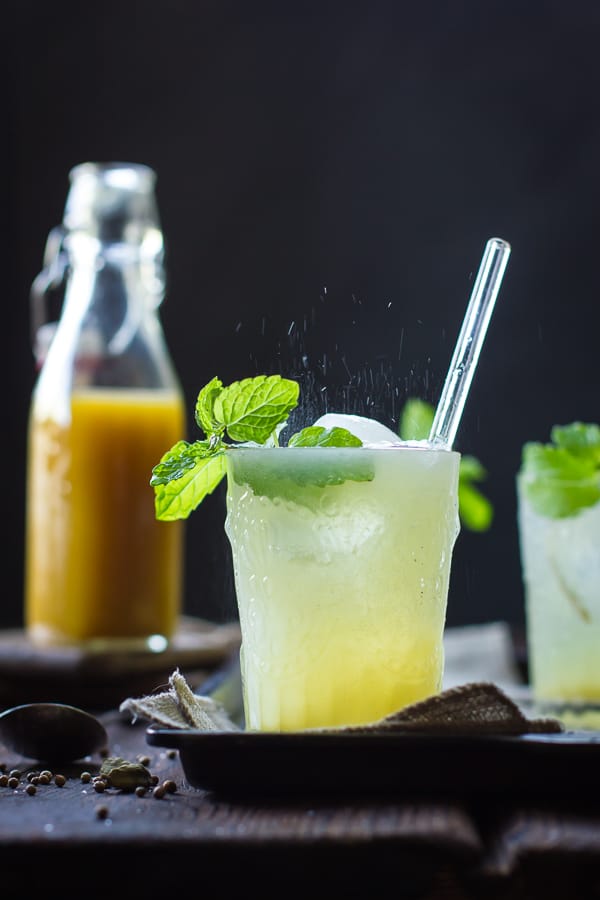 This savory-sweet, vodka-based cocktail gets a kick from toasted coriander, cumin, cardamom, and saffron as well as loads of fresh ginger. Many of these cocktails can be made as spritzers without alcohol, just choose your favorite flavor combinations and give it a go.