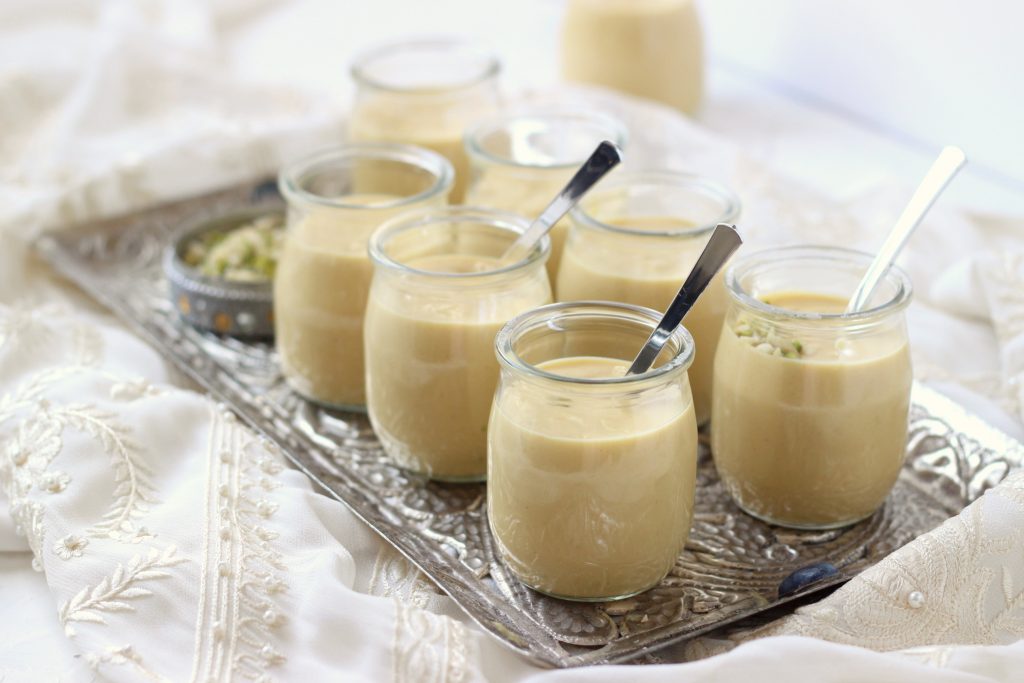 Eid has a scent. It is the smell of cooked down milk warmly wafting through the air, the earthy floral quality of saffron, the slightly sweet undertones of verdant pistachios and brighter almonds. Eid morning is usually marked by the making of Sevaiyan, but with Eid Dawats in North America stretching across weekends, an endless parade of Sevaiyan doesn't seem right. What always seems right to me though is Bread Kheer.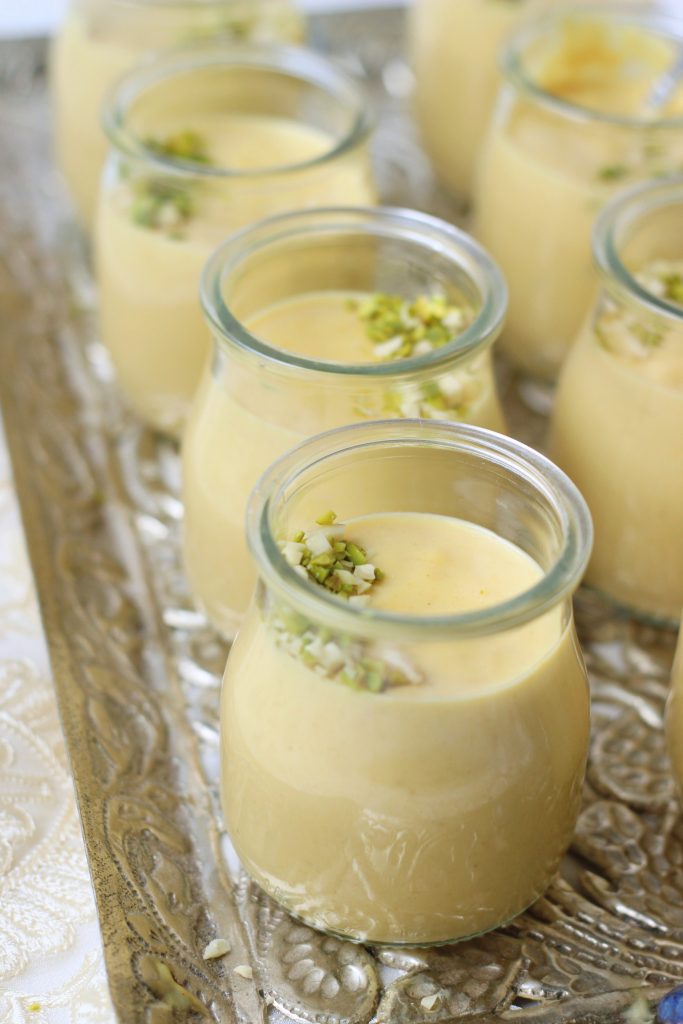 For much of my life, this has been my mother's go-to dessert. It is the kheer she makes for every kind of dawat imaginable and its smell is one that I forever associate with that excited buzz of getting ready for an event. Like much of what I cook this recipe has started from my mother and been adapted by others. The version I share today is an updated one shared by my aunt and made with croissants and tea rusks instead of plain bread for a heady depth that is positively irresistible. The way I choose to serve it, in little glass cups adorned with a cluster of minced pistachios is the gift of another.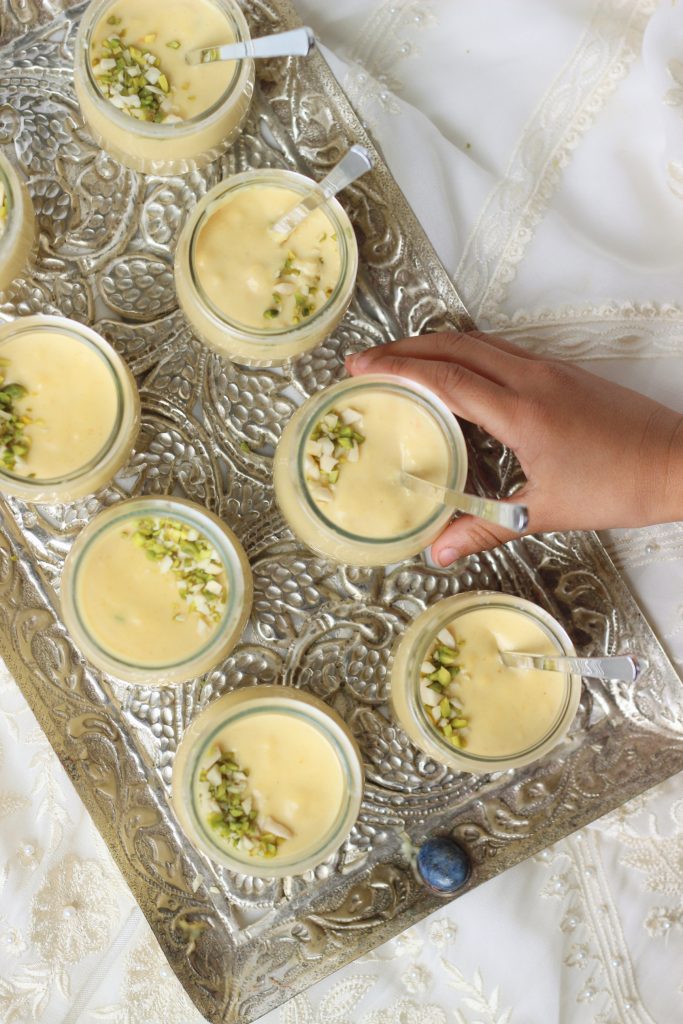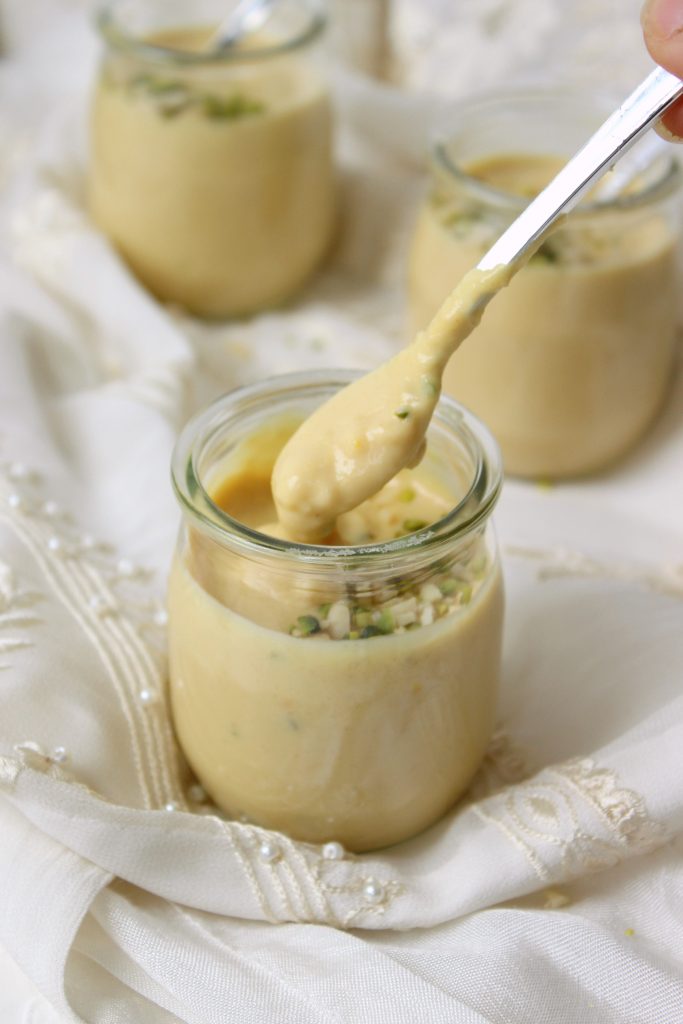 When I look at these elegant beauties it gives me considerable joy to be combining the mastery of so many in one little dessert.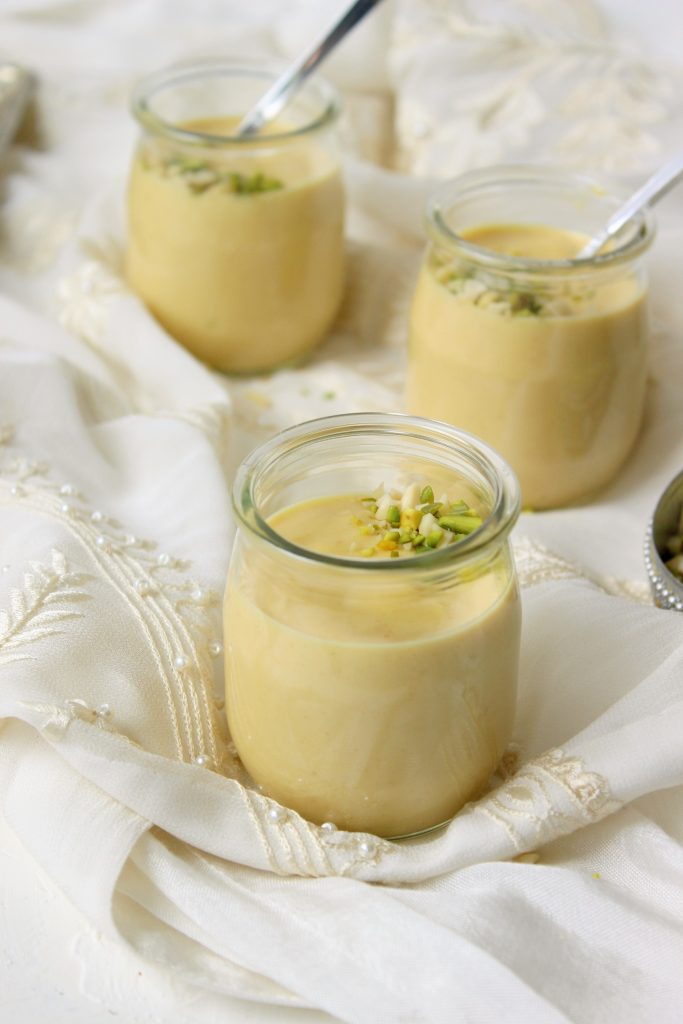 Years ago I wrote that my personal Eid tradition was always going to be share Eid recipes that have my daughters' stamp of approval and I am happy to report that that tradition is going strong. Wishing all who are celebrating the happiest of Eid's.
Bread Kheer 2.0
Ingredients
1 litre whole milk
1 litre half and half
3 Plain Croissants
5 Tea Rusks (not cake rusks)
6 cardamoms, seeds removed and lightly crushed OR 1 tsp cardamom powder
1 pinch saffron
1 cup sugar
¼ cup minced pistachios
¼ cup minced blanched almonds

Method
Warm the milk and half and half in a large heavy-bottomed pot on the stove (not nonstick)

Bring the mixture to a gentle boil then break the croissants and rusks into pieces and add them in
Simmer for 5-6 minutes, both breads will soften
Puree with an immersion blender; the mixture will be runny
Add the cardamom, saffron, sugar and half the nuts (2 tbsp of each)
Simmer on low heat, stirring constantly till the mixture takes on a velvety golden hue and thickens. As it becomes thick it starts to bubble so please be careful when stirring!
You want it to reduce down by about 40 percent (nearly half) of what it was – approx half an hour depending on the pot you're using etc. It will thicken considerably as it cools.
Put in your serving dishes/glasses, let cool, and scatter with the remaining nuts before serving. Makes approximately a dozen half cup servings.