I have tried and tested this recipe MONTHS ago…but I never took the time out to remake it and photograph it. I finally did it though and I'm so happy with the turnout. It is seriously SO delicious. For my chai element simply just add a teaspoon of chai masala to the chocolate. Serve it with malai kulfi ice cream or plain old vanilla and it is TO DIE FOR. Please take my word for it and make this, you will not regret it.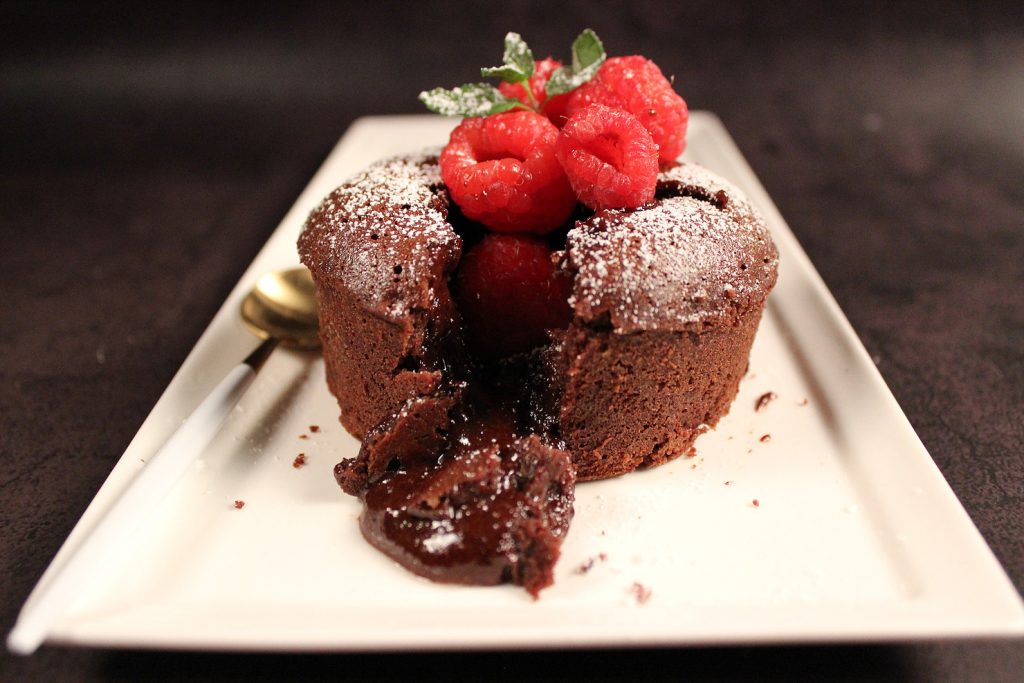 Prep time: 5 minutes
Cook time:15 minutes
Total time: 20 minutes
Serving size: 4 ramekins
Ingredients:

1 (8 oz.) cup semi-sweet baking chocolate
4 eggs, room temperature
4 tbsp butter, room temperature + more for greasing the ramekins
6 tbsp sugar
4 tbsp all-purpose flour
¼ tsp cardamom powder
¼ tsp salt
2 tbsp of chai liquid
Powdered sugar to garnish (optional)
Malai kulfi ice cream to serve with it (optional)
Chai:
1/2 cup water
1 tbsp black tea
1 tsp chai masala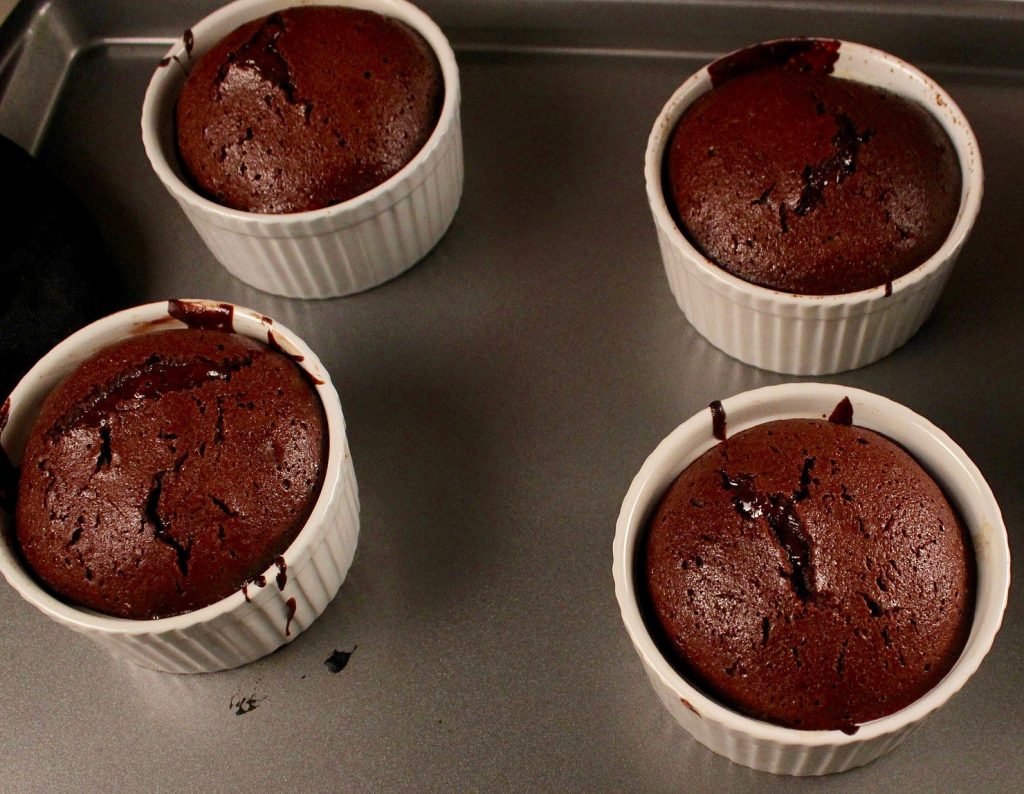 Directions:
Preheat the oven to 425 degrees and grease the ramekins with butter and set aside until ready to use.

In a saucepan bring the chai and water to a simmer, strain and put aside until ready to use.

In a microwave-safe bowl add the chopped chocolate and microwave in 30 seconds intervals, stirring in between each interval until the chocolate has completely melted.

Add the 2 tbsp of the chai liquid into the chocolate and mix well.

In a mixing bowl add sugar and cut up butter, mix with an electric mixer until its creamy, incorporated, and lump-free.

Add the eggs in and mix until everything is mixed well and the eggs start to foam.

Add the flour, salt, and cardamom powder. Mix until everything is combined well.

Add 1/3 of the chocolate and fold together. Add the rest of the chocolate and gently fold it in until everything is smooth and combined together.

Pour the batter into the greased ramekins and bake for 10 minutes. Then let the ramekins cool for 5 minutes.

Once they have cooled on a dessert plate flip them upside down, sprinkle with some powdered sugar and serve with ice cream and serve HOT!
Notes:
I used baker brand baking chocolate, you can also use Ghirardelli brand. Both easily available at any supermarket.

You can replace the eggs with store-bought egg replacer or use flaxseed meal 1 tbsp of flaxseed meal + 2.5 tbsp water = 1 egg.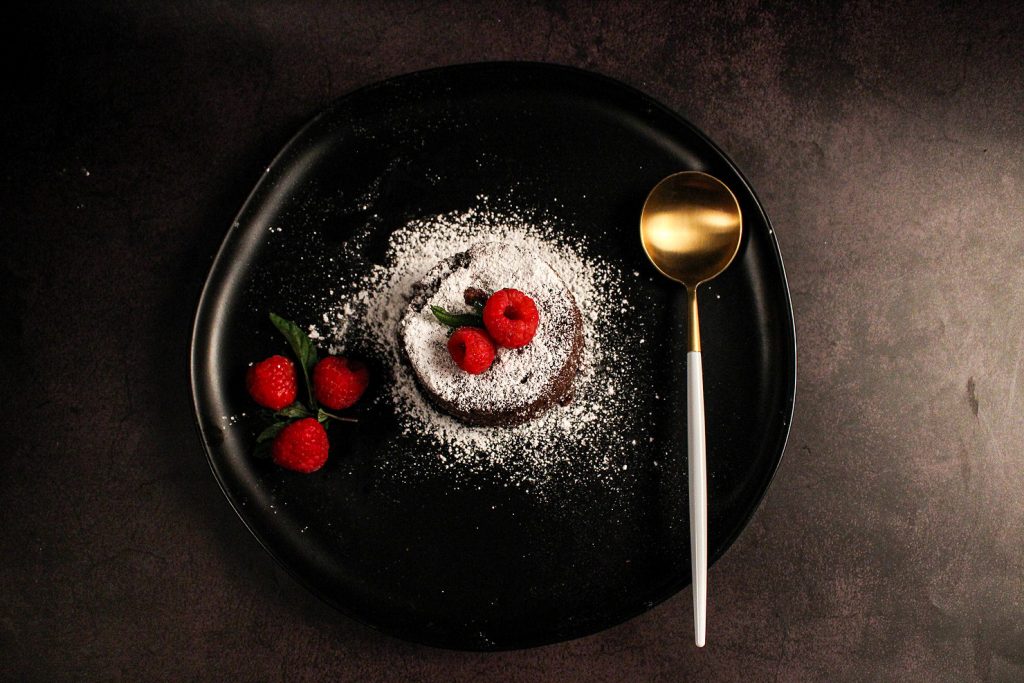 I'm wishing you all a VERY happy and healthy Holiday season. I hope it's filled with lots of love, family, and FOOD. As always stay happy, stay hungry!