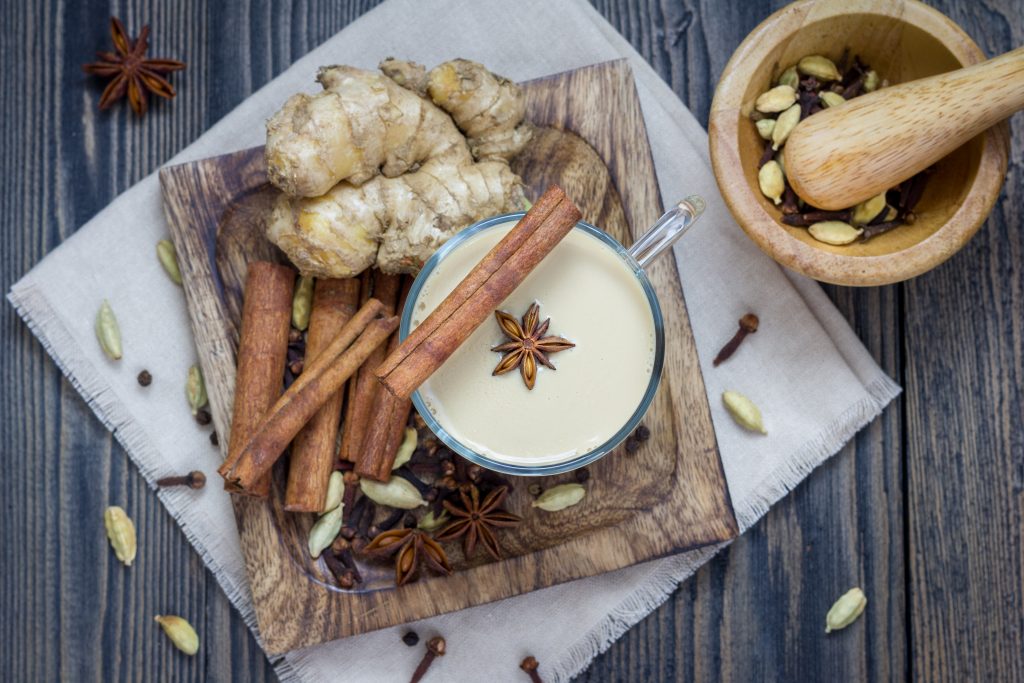 This post was originally published on our partner website India.com.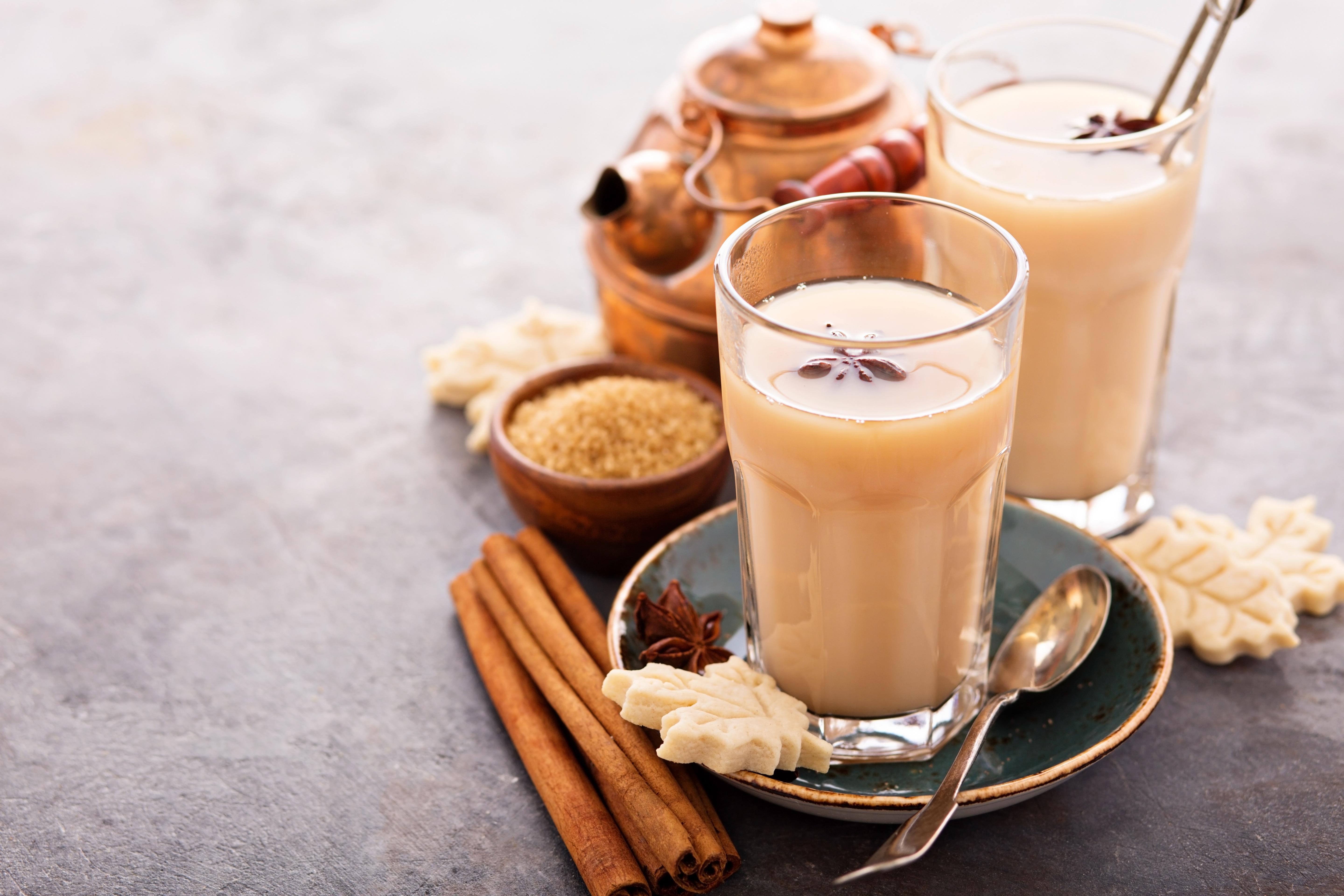 Spicy, milky chai has become popular the world over, and is no longer resigned to Eastern tea drinkers alone. In particular, the American culinary industry has spawned spin-offs of our beloved drink, using spices commonly found in chai to infuse and punctuate numerous pastries.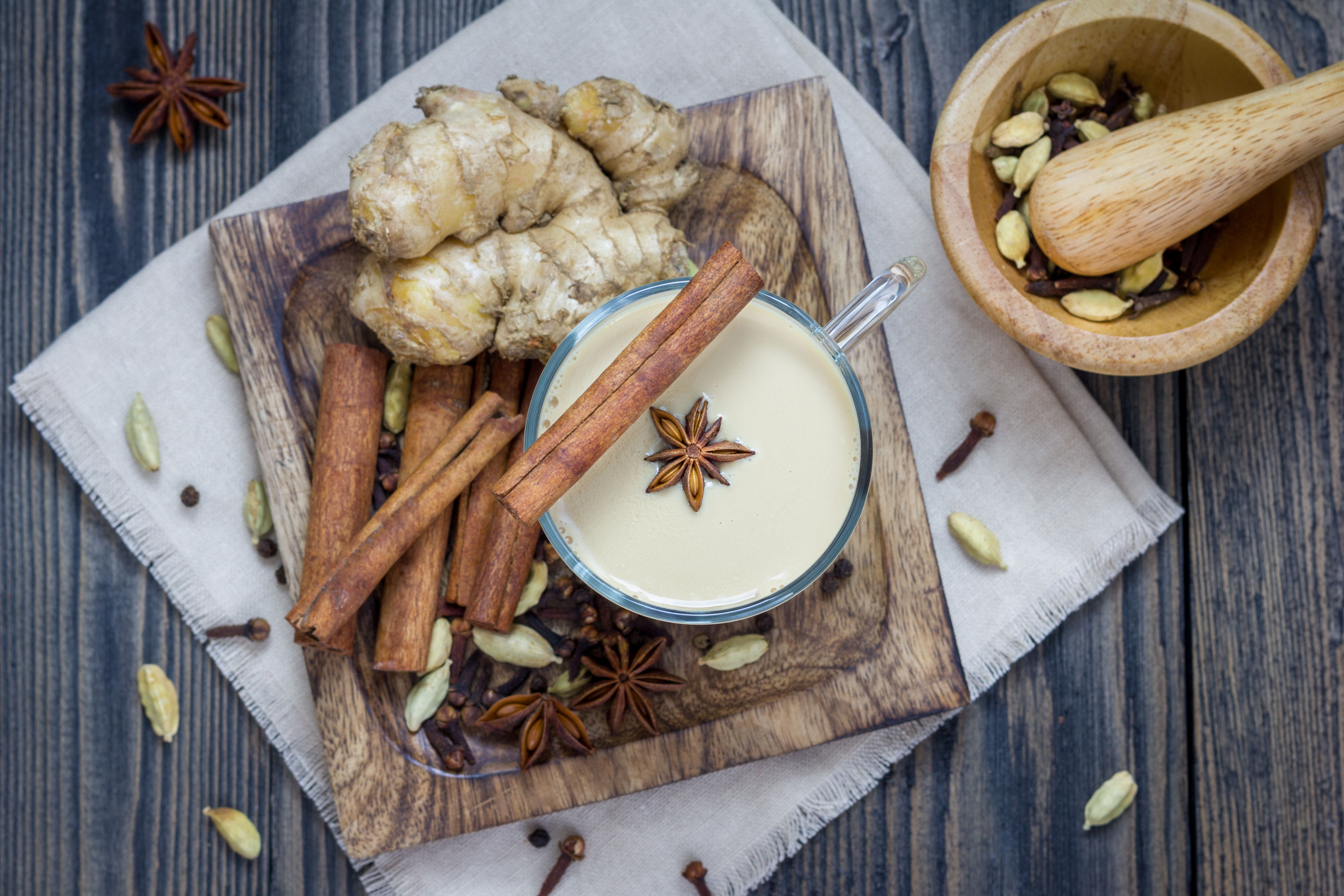 Below, we share three of our favorite chai-inspired recipes which promise to take your chai-making and baking to the next level!
CHAI CUSTARD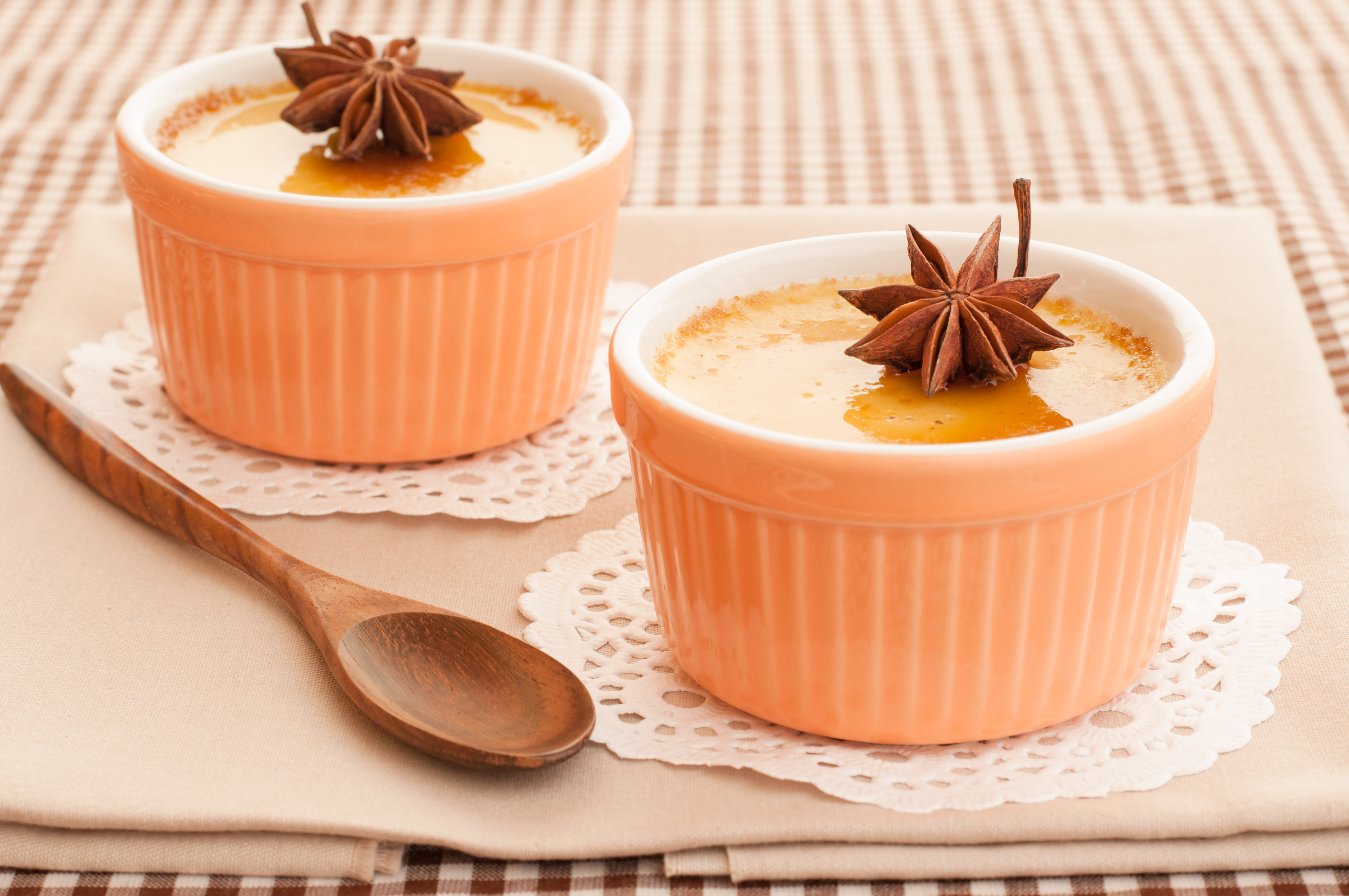 Ingredients
Makes: Six "3/4 cups" servings of custard 
1 cup whipping cream
1 cup whole milk
1 cinnamon stick
1 bay leaf
8 whole cardamom pods, crushed
6 whole cloves
3 1/4-inch-thick rounds of peeled fresh ginger
freshly grated nutmeg (about 1/8 teaspoons)
2 tablespoons loose Orange Pekoe tea
4 large egg yolks
1/2 cup white granulated sugar
How to Throw Down:
Place whipping cream, whole milk, cinnamon stick, bay leaf, crushed cardamom pods, cloves, ginger, and nutmeg in a small saucepan and bring to a boil.
Remove from heat and add tea leaves.  Cover and steep for 5 minutes to develop flavor. Strain and set aside.
Preheat oven to 325°F.
Place six 3/4-cup custard cups or ramekins in a big enough metal baking pan that will comfortably hold all. Set aside.
Place egg yolks and brown sugar in a large mixing bowl and whisk. Gradually whisk in the cream-chai mixture to make the custard. Evenly distribute custard amongst 6 cups/ramekins.
To make a water bath for the baking process, pour hot water into baking pan; make sure it comes halfway up sides of cups/ramekins. Cover the baking pan with foil; pierce the foil in several places with a skewer to allow steam to escape.
Bake custard until softly set, about 30 minutes.
Remove custards from water. Cool on rack. Refrigerate for at least 4 hours.
CHAI CHEESECAKE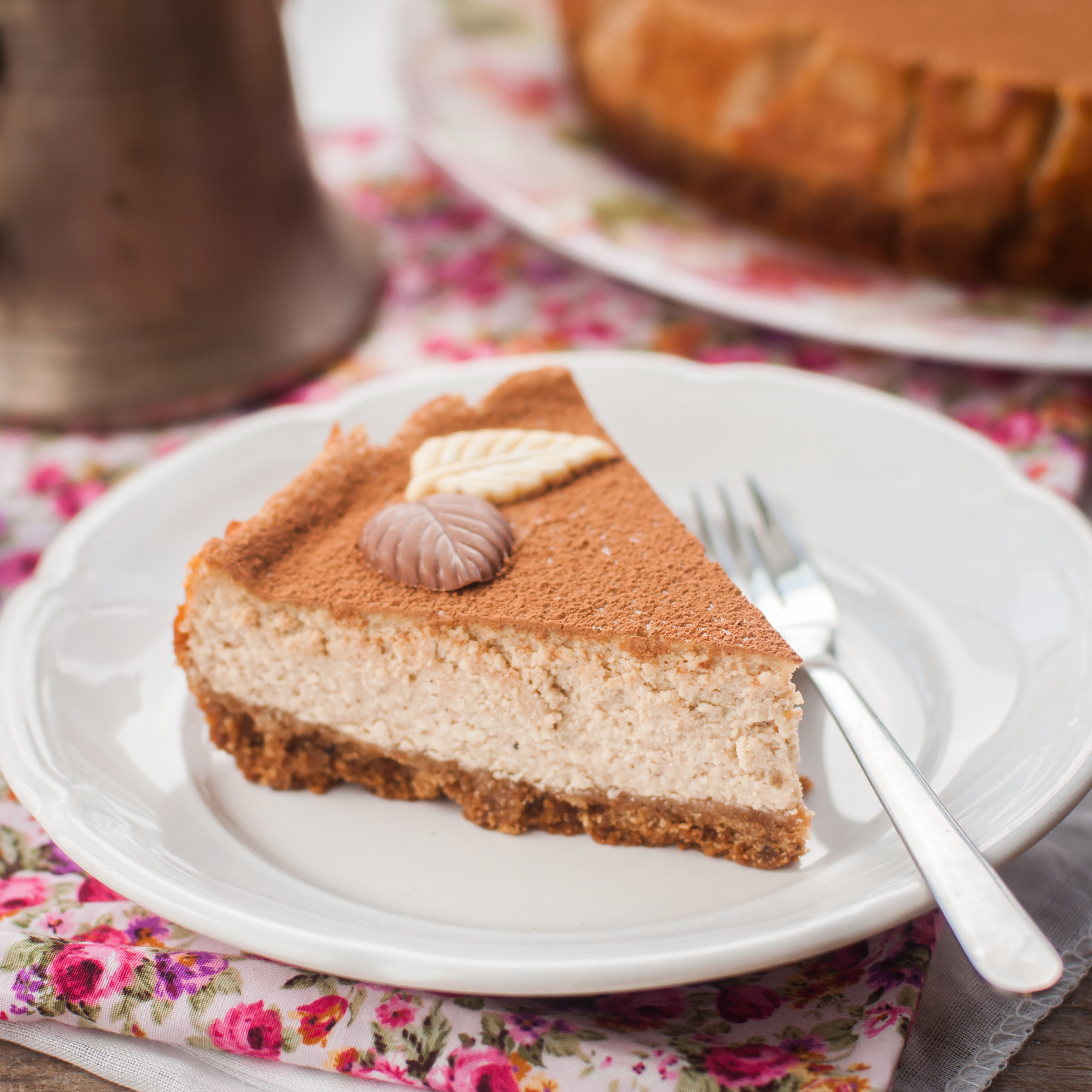 Makes: One 10-inch pie
Ingredients
Crust
1 ½ cups graham cracker crumbs
¼ cup dark brown sugar
½ teaspoon cinnamon powder
¼ teaspoon ginger powder
¼ cup unsalted butter, melted
Filling
1 cup (1/2 pint) whipping cream
3 green cardamoms, crushed
1 small cinnamon stick, crushed
6 black tea bags
24 ounces cream cheese, softened
1 cup dark brown sugar
1 teaspoon pure vanilla extract
½ teaspoon cinnamon powder
¼ teaspoon cardamom powder
¼ teaspoon clove powder
3 large eggs
How to Throw Down:
Preheat oven to 350°F. Prepare a 10-inch pan. Wrap the OUTSIDE of the pan's bottom with foil to prevent any leaking. Spray the inside bottom and side of pan with cooking spray and set aside.
In a small bowl, combine graham cracker crumbs, brown sugar, cinnamon powder, ginger powder, and butter and mix. Press mixture into the bottom of the pan, packing tightly. Bake 8 to 10 minutes or until set. Reduce oven temperature to 300°F. Cool crust completely.
Meanwhile, in a small pot over medium heat, bring whipping cream, cardamom, and cinnamon to a boil; place tea bags in pot, remove from heat/flame and steep for 5 to 6 minutes. Cool completely, leaving teabags in.
In a stand mixer fitted with the paddle attachment, mix cream cheese, dark brown sugar, vanilla extract, cinnamon powder, cardamom powder, and clove powder until smooth. Beat in eggs, one at a time, just until blended.
Remove tea bags from cream and squeeze extra liquid from tea bags; discard bags. Strain cream of cardamom and cinnamon pieces and add to the cream cheese mixture until well blended. Pour filling over crust.
Bake at 300°F for 1 hour.  Turn off oven. Leave cheesecake in oven for 30 minutes thereafter.
Run small metal spatula around edge of pan to loosen cheesecake. Cool in pan on a cooling rack for 30 minutes.
Refrigerate for at least 6 hours or for best results, overnight.
To serve, cut pie into even pieces and garnish with a cocoa and cinnamon powder and a dollop whipped cream.
CHAI MASALA CUPCAKES & SPICED FROSTING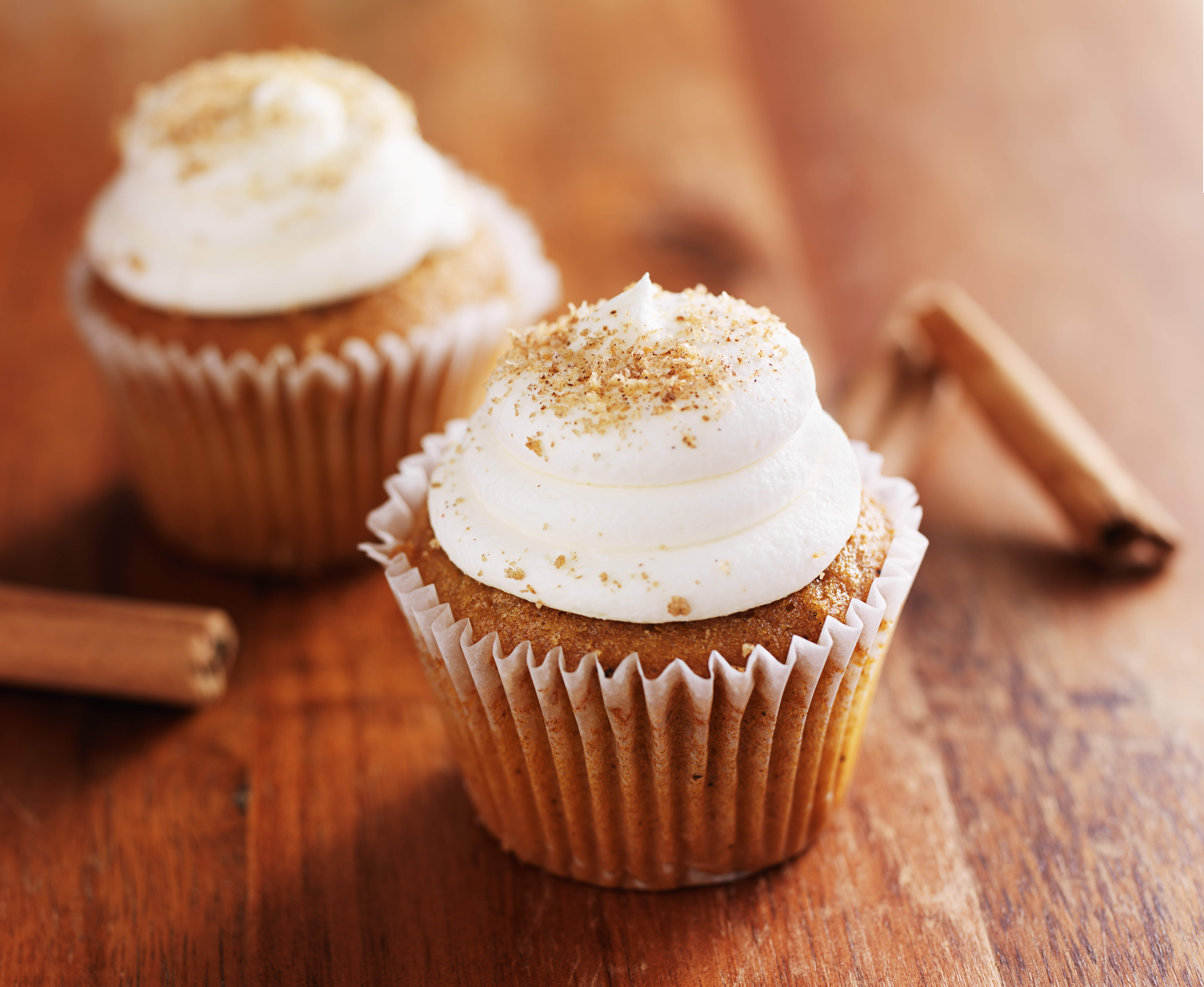 Makes: One dozen cupcakes
Ingredients
Cupcakes
1 stick or 8 tablespoons unsalted butter, softened
1 cup white granulated sugar
1 large egg
1/2 teaspoon pure vanilla extract
1 1/2 cups white cake flour
1 teaspoon baking powder
1/2 teaspoon cinnamon powder
1/4 teaspoon salt
1/8 teaspoon nutmeg powder
1/8 teaspoon fennel powder
2/3 cups whole milk
1/2 tablespoon finely minced or grated ginger (squeeze juice and use as well)
Frosting
6 tablespoons unsalted butter, softened
2 1/2 cups confectioners' sugar
1 teaspoon pure vanilla extract
4 tablespoons whole milk
1/4 teaspoon cinnamon powder
1/8 teaspoon ginger powder
12 candied ginger pieces OR cinnamon sticks (optional)
How to Throw Down:
Preheat oven to 350°F. Prepare muffin tin/cups with paper lining. Set aside.
In a stand mixer fitted with the paddle attachment, cream butter and sugar until light and fluffy. Beat in egg and vanilla extract.
In a separate bowl, combine dry items: flour, baking powder, cinnamon powder, salt, nutmeg powder, and fennel powder.
Gradually add dry mixture to creamed mixture; add milk and ginger and mix.
Fill lined muffin cups two-thirds full. Bake for 24-28 minutes or until a toothpick inserted near the center comes out clean.
Cool for 10 minutes before removing from pan. Transfer to a wire rack to cool completely. (Note: Do NOT apply frosting until cupcakes are completely cooled!)
For the frosting: Using a stand or hand mixer, beat butter until fluffy; mix in the confectioners' sugar, vanilla, cinnamon powder, and ginger powder and beat to combine. (Note: Do NOT add all the milk at once. Add 1 tablespoon at a time to reach desired consistency.)
Pipe frosting over cupcakes. Garnish with candied ginger or cinnamon (optional).
---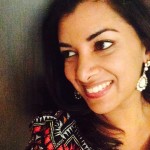 Soni Satpathy-Singh is a recipe writer and developer who resides in Manhattan. She is either always cooking or eating be it for work or simply because she loves to! She is currently working on her own comic cookbook.To see more of Sketchy Desi's work, visit facebook.com/sketchydesi/ or stay tuned for upcoming posts on Brown Girl Magazine.