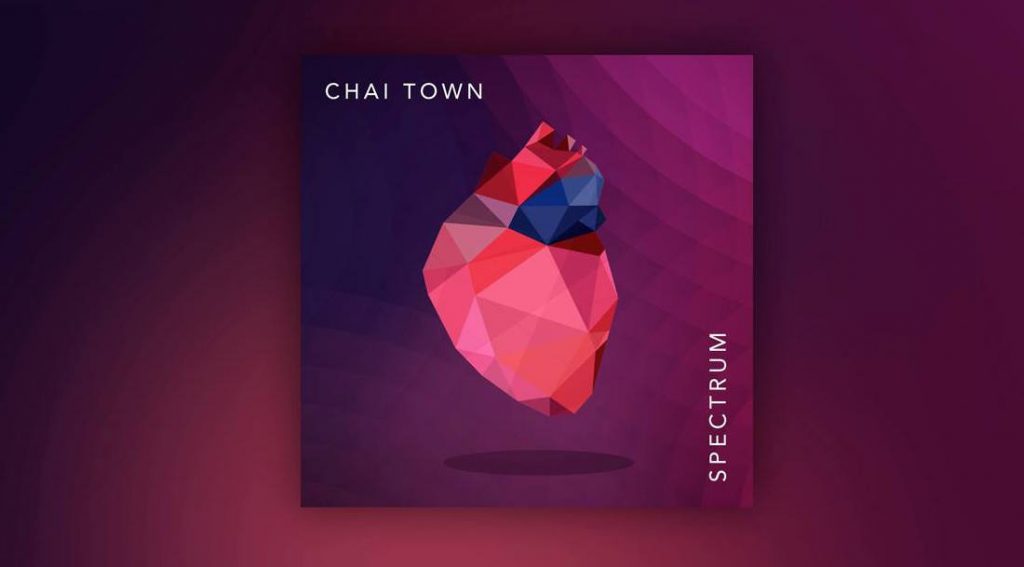 by Anjali Bhakta – Follow @anjaliib 
After three years of waiting (and secretly fangirling, or was it just me?) the University of Illinois at Urbana-Champaign' a capella group Chai Town finally released their album in March and we can't get enough. "Spectrum" is known to give everyone different emotions by listening to the album, and Brown Girl Magazine was lucky enough to get some behind-the-scenes info on the album from Chai Town's President Anto Sagayaraj.
What got "Spectrum" started?
"Spectrum" is the culmination of almost 3 years worth of songs. It's the combination of work of all the guys throughout these years and we couldn't be more proud to be able to put together such an album for them. Since our last album "Brewprint," we've worked tirelessly to get a new album out as soon as possible.
Why is the album's name "Spectrum"?
I think we all have a different idea of what "Spectrum" means to us. This is collaboration of a few years of work and it showcases the real heart behind every single member of Chai Town. Chai Town is made up of a collaboration of unique voices but when brought together, it makes a beautiful "spectrum" of sound. Each one of these songs was arranged and put together such an amazing album with a story. We just want to convey our story.
What are some of the team's favorite songs?
All these songs mean so much to us. We know these songs all the way through so they each hold their place in our hearts. A few of our seniors really enjoy "Beautiful Soul/ Khabar Nahi." I also really like "Tu Hi Mera/Ishq Sufiyana/ Channa Mereya." I feel like that arrangement is just absolutely beautiful. I get the chills everytime.
What are some favorite moments?
Anto Sagayaraj: Visiting the highest point in Baltimore at night the weekend of our show.

Niranjan: Playing Hail to the Governor in the airport after our Texas gig.

Sid: The entire roadtrip to UNC. Too many great memories to put into one sentence.

Paarth: Hotel shenanigans and going to the sauna at 4am in Toronto.

Manan: Hotel shenanigans in Purdue. Why was there a pizza in the sink? (Seriously, though.)
Why did you choose to join Chai Town?
Anto: I wanted to be involved in a group that involved Indian culture. I've been singing since I was a kid so it seemed like a no brainer to try out for Chai Town.

Sai: I like singing. I also loved seeing such a tight knit group performing and singing on stage. I knew I had to be a part of it.

Nathan: Honestly, I tried out because a random Indian friend of mine told me to. Best decision of my life.

Vignesh: I wanted to continue singing even in my graduate studies. I've been singing and travelling since I was a child so this only seemed natural.
You can listen to "Spectrum" on YouTube, SoundCloud, Spotify, Amazon Music or iTunes. 
And keep up with Chai Town on all social media platforms including Instagram, Snapchat (ct2easy), Facebook, and Twitter.
---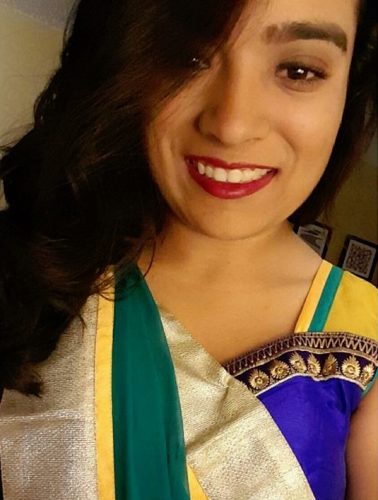 Anjali Bhakta is currently a business administration major who loves to sip on iced coffee and aims to travel the world. She grew up watching Bollywood films and can be found catching up on the latest Bollywood music and staring at photos of puppies! (Bhakta and her cousin are secretly avoiding marriage to open up a dog sanctuary).