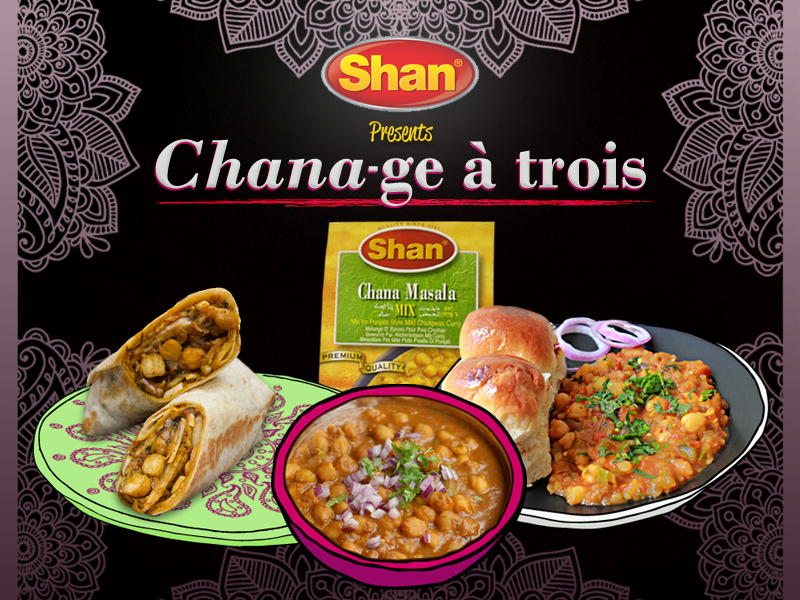 The following post is brought to you by our newest sponsor, Shan Foods, producer of premium spices, mixes, and ingredients from all over the world.
I could wax some poetry on chana masala. It's what I cook after a long day of work or for a quick and tasty Sunday brunch. It's not a particularly sexy dish but hot damn—it's comfort food. And, it's easy to make and pretty wholesome, well, at least the way I make it.
To be fair, I do cheat a bit hence my faster prep and cooking times versus traditional versions of this iconic dish.
For starters, I don't need to soak the garbanzo beans and then have to cook it for bazillion hours like our aunties. That's because I use canned organic garbanzo beans, which takes about 25 minutes to cook in my recipe.
My cheating also extends into using Shan Food's chana masala spice blend instead of a homemade blend. Shan tastes just as good and saves me from having to combine all the bevy of spices that contribute to making hella good chana masala.
As for my dish being a healthier version than an aunty's, well, no shame in my game. I don't use oil to fry the onions nor do I put obligatory dollop(s) of ghee at the end of the cooking process. I use the aquafaba, or the liquid you find in the can, which gives my chana masala a creamy texture sans the calories and fat.
This is all to say that my chana masala, in all of its shortcut glory, tastes just as hearty as its traditional counterpart. All you'll require is four ingredients and a solid 30 minutes of prep and cooking! But that's not the only great thing about it. Once you get down with Shan's chana masala, you'll find that the dish easily spawns numerous other desi street foods that you can enjoy in the comfort of your home.
Below, you'll find our recipe for chana masala and three ways to use it as a sub-ingredient.
[Find more easy-to-make Shan Foods recipes here]
CHANA MASALA
Yields approximately 1 1/2 cups/ 2 servings of chana masala.
Ingredients
1/4 tablespoon unsalted butter
1 small onion, diced
15 ounces organic garbanzo beans, plus aquafaba
1 1/2 tablespoon Shan Chana Masala
How to Throw Down
Melt butter in a pot over medium to high heat. Add onions and stir. Cook for 3 minutes. Add garbanzo beans and aquafaba. Use the can to measure approximately 7 ounces of water, which is half of the volume of the can, and add to the pot. Stir and cook for 2 minutes.  Add Shan chana masala mix, stir, and cover. Reduce the heat/flame to medium-low and simmer for 18 to 20 minutes. Remove from heat and transfer to a serving dish or take things further with our suggestions below.
Ready for your chana-ge a trois? Here it goes!
1. Chana Masala Kati Roll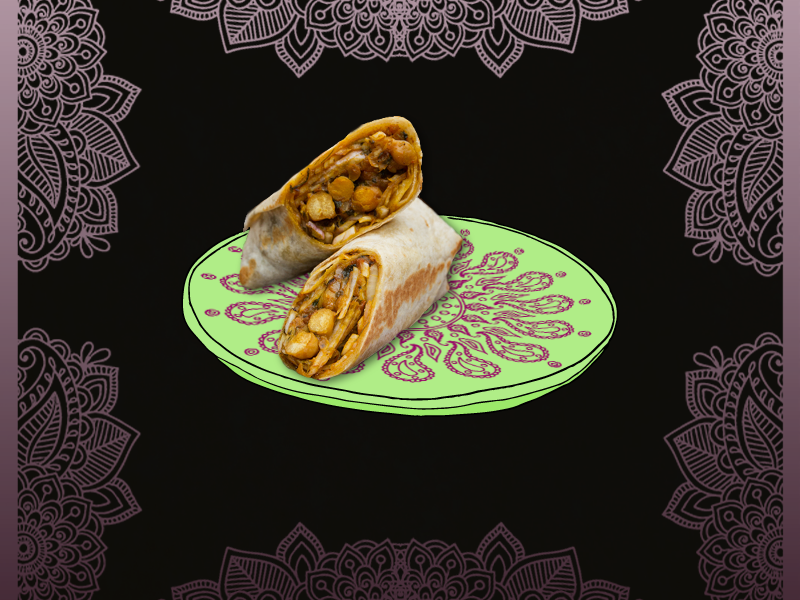 Use the chana masala recipe above. Heat up four parathas or roti on a tawa. Remove from heat and smear chutney on each. Distribute the chana masala evenly amongst each piece, placing the filling more towards the edge of each flatbread. Top with chopped cilantro and onion slices. Tightly roll the paratha or roti over the filling from the bottom up. Cut on a bias.
2. Chana Masala Chaat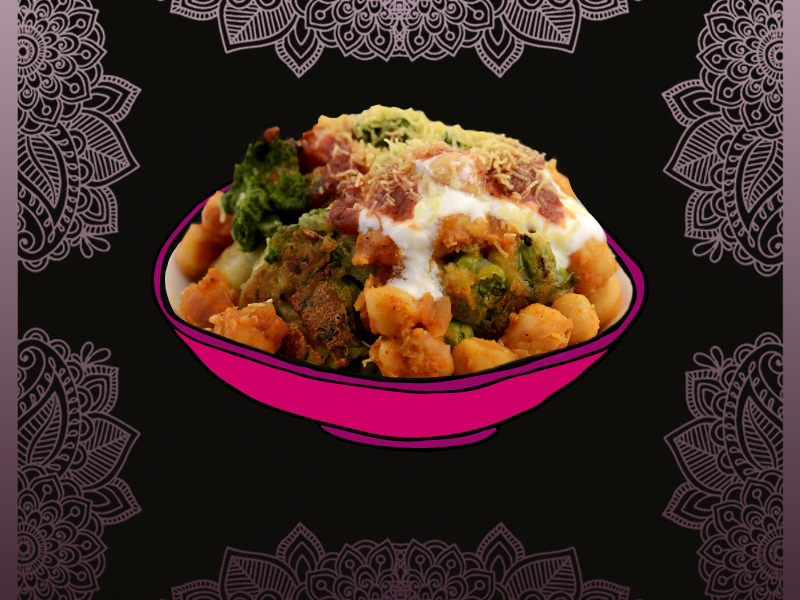 You can easily morph chana masala into chaat! Top with your desired combination of chutney, dahi, onions, chopped coriander leaves, sev and/or crushed papdi, and chaat masala. 
3. Chana Masala Pav Bhaji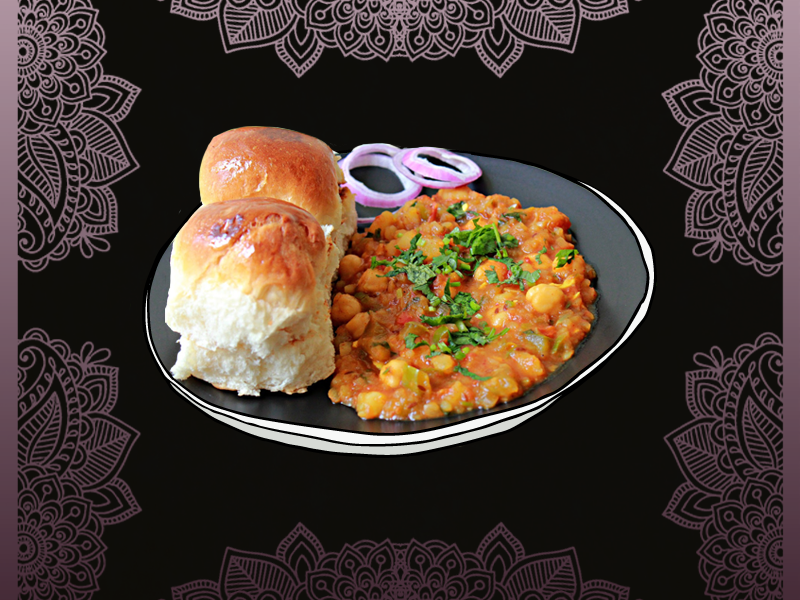 Butter up pav on a tawa and fill it up with chana masala! It's that easy! Side note, this dish is a great crowd pleaser. Depending on how many people you're entertaining, you can easily multiply the quantity of ingredients in our chana masala recipe and yield the same, fabulous end product!
Feeding a crowd and don't have the bandwidth to heat up so many pieces of pav on the stovetop? No problem. Put pav on a large sheet pan and brush each with melted butter.  Bake it for about 3 to 4 minutes in a 350 F preheated oven and voila! You have a large quantity of pav toasted at once to serve alongside your chana masala.
---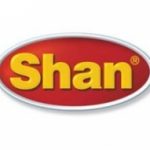 Shan Recipes' offer unparalleled expertise in taste of traditional cuisine. Procuring the best-in-class spices and ingredients from all over the world, Shan ensures pure and premium quality through manufacturing practices such as 'Cryogenic Grinding' and 'V-lock technology'. This enables the consumers to get the product in its purest form with the natural freshness, taste, and aroma of the spices.
---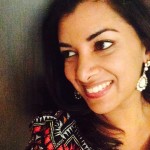 Soni Satpathy-Singh is a recipe writer and developer who resides in Manhattan. She is either always cooking or eating be it for work or simply because she loves to! To see more of Sketchy Desi's work, visit facebook.com/sketchydesi/ or stay tuned for upcoming posts on Brown Girl Magazine.