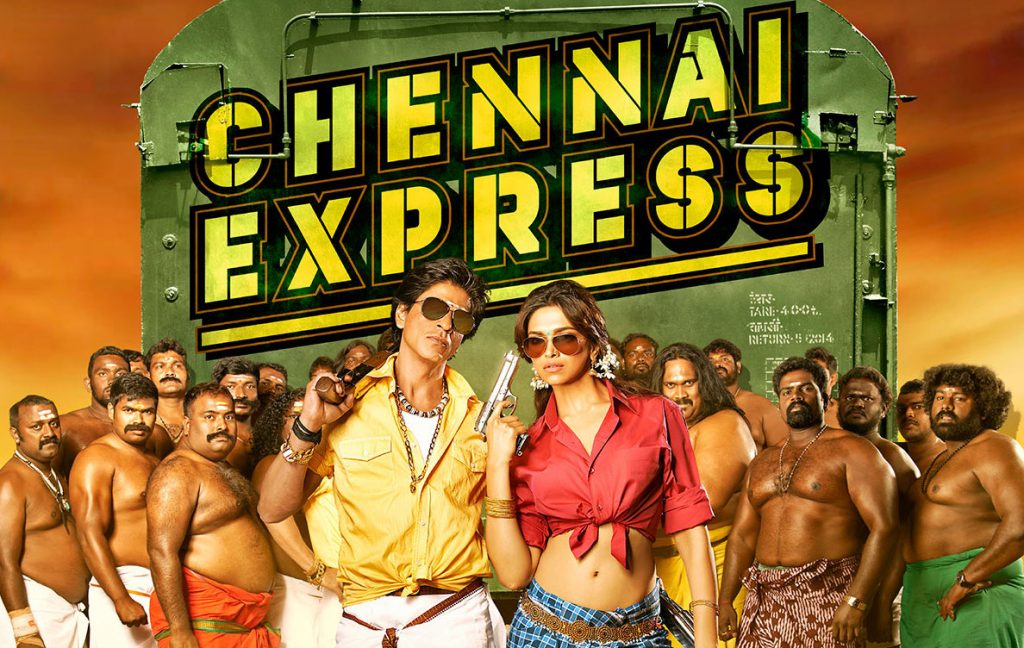 It never ceases to amaze me the range of Bollywood films that are released ever year. Take, for example, the year 2013. Five years ago, the biggest trends were selfies (which clearly hasn't faded), and the "Harlem Shake" – and the biggest hits out of Bollywood were high-caliber fare like "The Lunchbox," and silly, nonsense movies like "Chennai Express."
"Chennai Express" represents the masala that Hindi film audiences still crave, and more importantly, the ridiculous upbeat songs that come from those masala movies.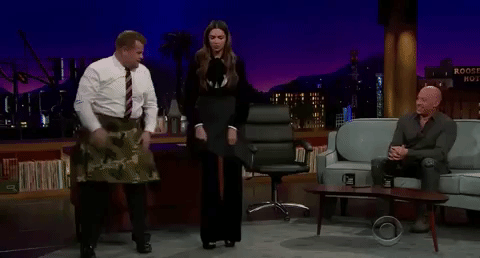 You all know what we're talking about – the "Lungi Dance," of course! The entire "Chennai Express" song is a tribute to South Indian film LEGEND Rajnikanth, which is a nice concept, in theory. Unfortunately, the song's silly lyrics and corresponding dance became a trend that even international stars were eager to learn.
In honor of "Chennai Express"—and its "Lungi Dance"—turning 5 years old this week, we present nine other ridiculous Bollywood songs that somehow became mainstream hits.
1. "The Chicken Song" – "Bajrangi Bhaijaan"
This song is literally about eating chicken in different forms and the noises a chicken makes. Despite the sheer ludicrousness of the song, you can't help but "kukdu ku" along. — Tina Lapsia
2. "Tooh" – "Gori Tere Pyaar Mein"
This song is from the Kareena Kapoor and Imran Khan movie 'Gori Tere Pyaar Mein.' It was so stupid lol! No Punjabi I know, and I know tons, refers to their butt as 'tooh'…nobody. Complete nonsense and annoyingly catchy. Shoot, I'm humming it now. — Sundeep Hans
3. "Saturday" – "Humpty Sharma Ki Dulhania"
By this time, Bollywood was obsessed with mindless bangers about partying, to the point where this song just named one after the most lit night of the week and describes a girl who loves to party. Do I go from 0 to 100 when I hear this song? Absolutely. If it's on a Saturday? 0 to 110. — Proma Khosla
4. "Selfie Le Le Re" – "Bajrangi Bhaijaan"
This song is so annoying now, especially on every single TV show when someone is taking a selfie they automatically choose this song to play in the background. In real life when uncles and aunties take their pictures they start singing this song as well and it drives me insane! — Tayeba Hussain
5. "Jalebi Bai" – "Double Dhamaal"
TBT to the obsession Bollywood had with item songs post 'Sheila Ki Jawani' and 'Munni Badnaam.' When this song first released, I thought no way would this song become a thing. Low and behold, aunties were dancing to it at every party. I may or may not be dancing to it now. — Hera Ashraf 
6. "Swag Se Swagat" – "Tiger Zinda Hai"
If your song is going to have a ridiculous title and lyrics, it might as well be stupidly catching. That melody after the chorus gets me every time and somehow dissolves my fury at the title for a few minutes. — Proma Khosla
7. "ABCDEFGHIJKLMNOPQRSTUVWXYZ… I Love You" – "Hum Saath Saath Hain"
You know, just in case you wanted to combine elementary school and Bollywood into one! If the ABC lesson wasn't ridiculous enough… Saif Ali Khan's random comments interjected in between song lyrics take the cake. I have to give it to the song for being extremely catchy though… I'm definitely singing it right now… Aren't you? #FML — Kanika Monga 
8. "Sunny Sunny" – "Yaariyan"
When you notice "aaj blue hai paani paani paani.. aur din bhi sunny sunny," you write a song about it! Keep repeating that, and you get a hit song! When I first heard "Sunny Sunny," I did not want to hear it again because I could not believe how basic the lyrics were. I'll hesitantly admit, though, when that song comes on now I'm ready to jam with dance moves. Proves the power of simple lyrics, a good beat, and repetition. — Kanika Monga 
9. "Hookah Bar" – "Khiladi 786"
A dance floor hit that is proof that someone just looked around the room and filled in the blanks with what they saw to fit into the standard love song format. Between comparing the female body to a cigar to comparing their love to a hookah bar, I don't know which one is more confusing. When I think of a hookah bar I think of a small, dark, smoke-filled room with charred furniture. Not exactly my idea of a budding romance… But grab your loved ones on the dance floor and live your best life! — Jasmin Rahman
Happy five-year anniversary, "Chennai Express" and "Lungi Dance!" Hope you continue to simultaneously confuse and entertain viewers for years to come.