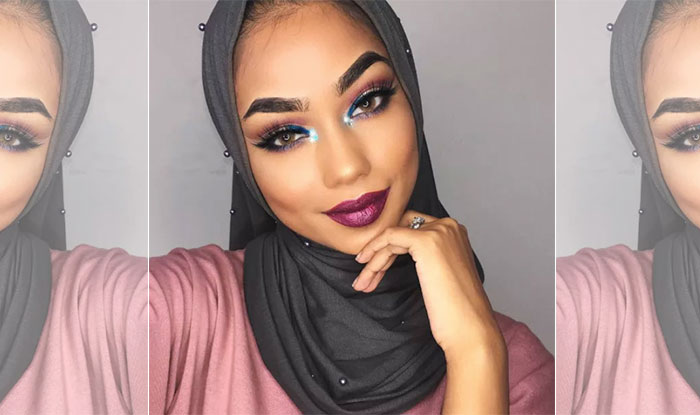 by Queenie Shaikh – Follow @browngirlmag
Last month, Rihanna revealed Fenty Beauty's second limited edition product known as the Galaxy Holiday Collection—needless to say Christmas arrived a tad bit early.
Riri's cosmetic line has garnered high praises from beauty aficionados everywhere, applauding the diverse range of products catering to all skin tones with forty shades of foundation. 
My inner makeup junkie skipped through Central London and got hold of four glitter soaked products from the newest line—which includes an eyeshadow palette, lipsticks, and lip glosses. But, unlike the debut collection's subtle and nude counterparts, this assortment of cosmetics introduces bright and bold color—perfect for the holiday season.
Rihanna's fans are aware of the singer/songwriter's love for vibrant, sparkly shades that make a statement.  
"Glitter on glitter on glitter. That's what the #GalaxyCollection is all about, no exception."
The second edition is also heavier on the pocket in comparison to the initial drop, but cheaper when kept beside other celebrity brands. The collection starts off with the Galaxy Eyeshadow Palette —a lustrous, holographic case containing fourteen astronomical shades ranging from smoky shimmers to glitter-induced hues. My favorites are Cosmic Ocean (sheer aqua glitter) and Light Year (smoky charcoal with gold glitter) perfect for festive occasions, weddings, and parties.
Next, I tried on the Eclipse 2-in-1 Glitter Release Eyeliner, which hand on heart, is pure magic! It comes with a revolutionary glossy-to-glitter formula that generously lets you opt for the finish of your choice. Apply it to your lids as it dries to a metallic finish for high pigment—or for a glitter effect, simply rub when dry. I picked Alien Bae as my chosen shade—a blue-black metallic/smoky navy glitter.
Lipsticks from this edition are my favorite, and the Starlit Hyper-Glitz comes in four star-studded shades. Similar to the Eclipse 2-1 Eyeliner, these lip stains let you magnify the extremity of your lip. Single layers provide soft, understated glam whereas multiple coats will leave you with an envious pout. Sci-Fly, a glamorous garnet, immediately took my fancy.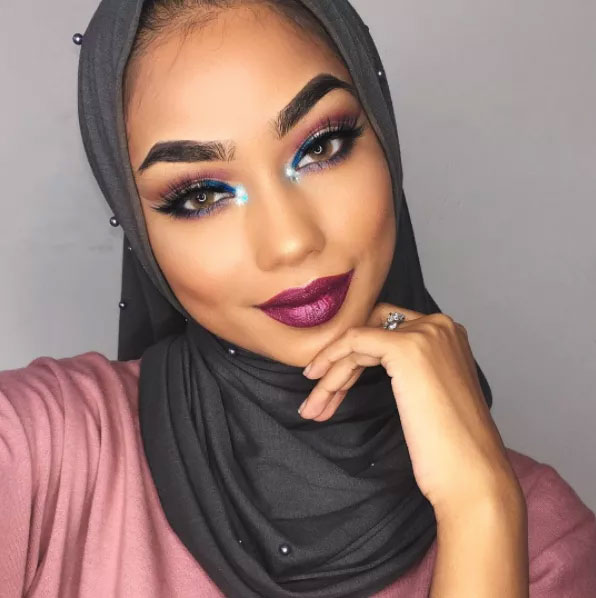 [The Fenty Astro-Naughty Cosmic Gloss in full effect. Photo courtesy: BuzzFeed.]
The final product I got hold of is the Cosmic Gloss Lip Glitter, with a hybrid formula consisting of pigment, shimmer, and sheen. Upon trying, it felt like a gleaming liquid lipstick but velvety at the same time. I chose Gal On The Moon, which is a pretty pink orchid that sets supremely well over the lipstick.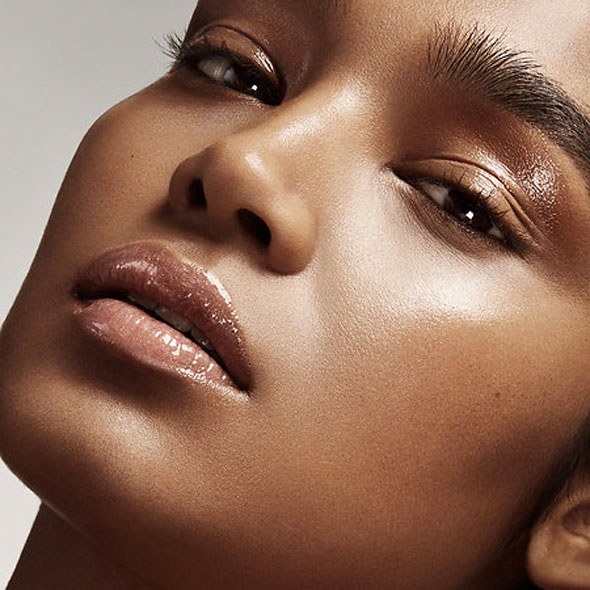 [The Gloss Bomb Universal Lip Luminizer is another go-to for every Fenty fanatic—grab it while you can. Photo courtesy: Sephora.]
To further satiate the unicorn within you, Rhianna's Killawatt Freestyle Highlighter in Trophy Wife gives excellent finishing touches to the festive look.
Riri has really outdone herself with a makeup line that isn't needless hoopla, but actually brilliant value for money. The Galaxy Collection and other Fenty Beauty products are exclusively available at Harvey Nichols in the U.K. and Ireland, and at Sephora in the U.S. and Canada.
---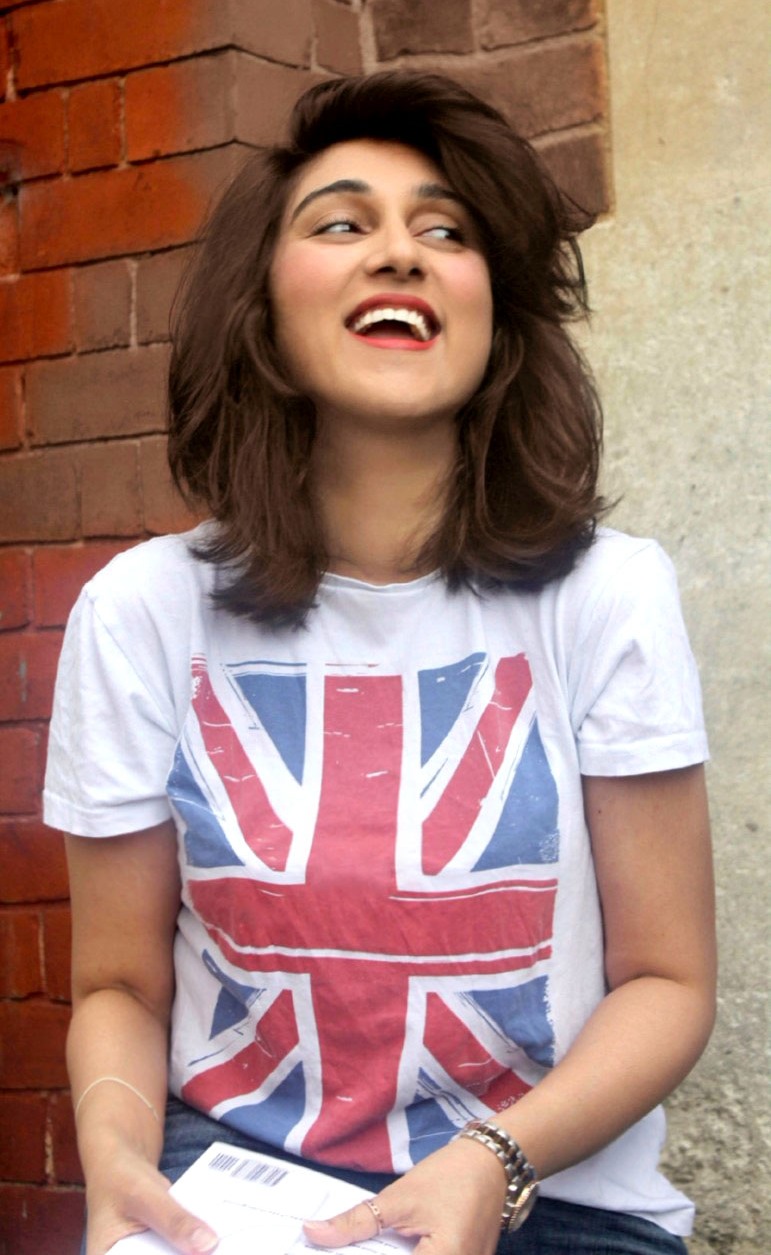 Deskbound by day and travel bound all other times – Queenie thrives on her weekly dose of biryani and chilli paneer. She recently released her first book called The Poor Londoner, which talks about comical expat experiences people face worldwide – as well as her own as a Londoner. Currently a Postgraduate at the University of Oxford – she is further pursuing her passion for Journalism and Creative Writing. Queenie is often found photographing the streets of London; is a huge fan of leather jackets and red lipstick, frequently binge-reads the Harry Potter books and loves cuddling furry little animals. She can be found on Facebook and Instagram.