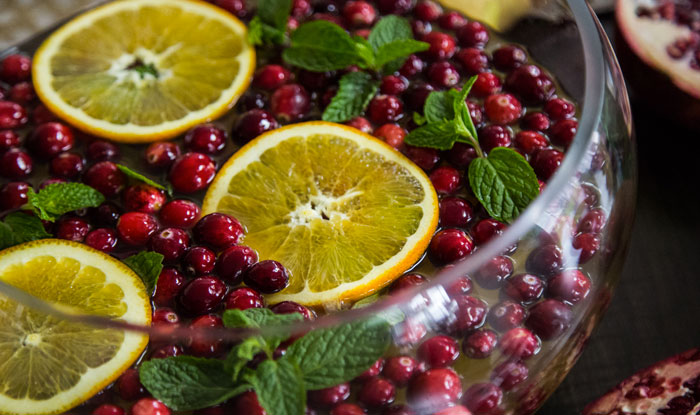 by Palak Patel
This post was originally posted on The Chutney Life and republished with permission.
It's almost C H R I S T M A S!! Sure, the holidays are about joy and cheer and togetherness, but they are also about FUN and what better way to have fun than to DRANK! So, keeping that in mind, I'm sharing this Christmas sangria recipe with y'all—it's simple to make and super versatile. How? Check it out!
Don't like white wine? Use red wine
Don't like apple cider? Use white grape juice or pear nectar.
Don't like ginger beer? Use champagne or prosecco!
You can honestly change any ingredient, and this sangria will still be just as fabulous! This punch can be served in a bowl, or in pitchers or one of those beautiful glass drink dispensers. I like serving it in a giant bowl and keeping more batches in sealed jugs in the fridge so I can refill as I go.
If you don't have fridge space to keep refills ready to go, just make it as you go along, or better yet, let your guests make the refill batches and let them have fun with it! Do note that I take ZERO responsibility for the mess they make!
Happy holidays!
Christmas Sangria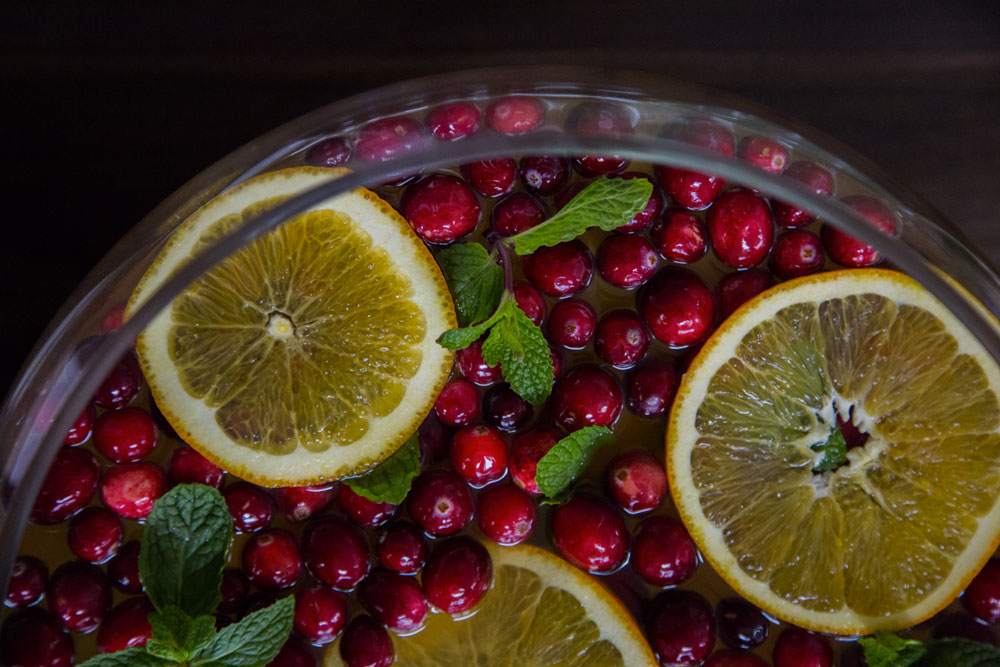 INGREDIENTS
2 Bottles Chilled White Wine (I LOVE Santa Margherita Pinot Grigio!)
1 Cup Apple Cider
2 250mL Bottles Ginger Beer
GARNISHES
Mint
Cranberries
Oranges, Sliced
Pears, Sliced
Pomegranate Arils
INSTRUCTIONS
Pour all ingredients into a big punch bowl or split up into pitchers.
Garnish with cranberries, mint, sliced oranges, pears, pomegranates and whatever else your heart desires!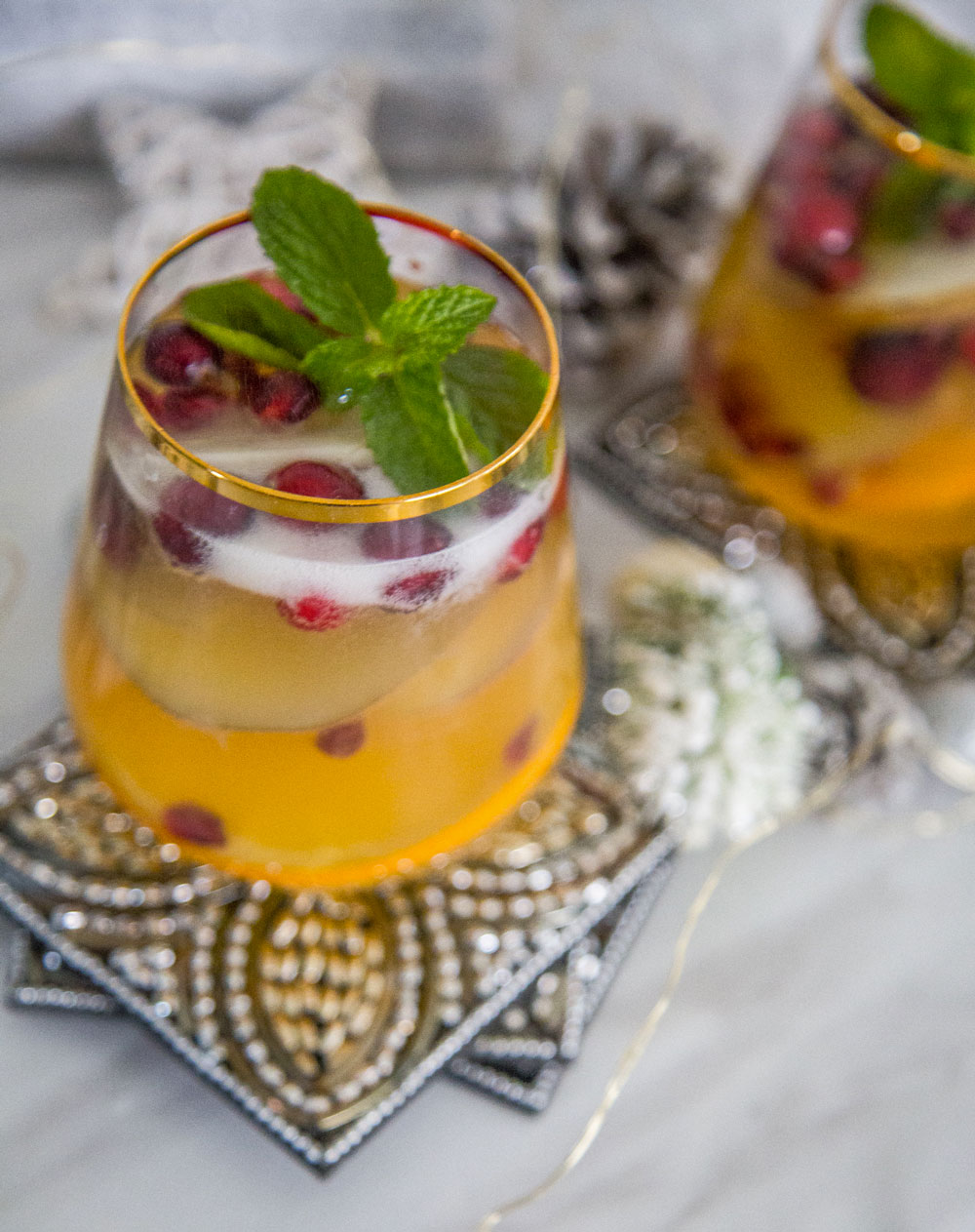 [su_divider]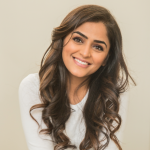 Palak Patel is a passionate home cook and food blogger who has an affinity towards creating dishes that provide a fresh and modern take on the familiar flavors of Indian cooking. Her belief that food can empower us, heal us, and most importantly connect us, is the driving force behind her blog. She especially loves sharing recipes that incorporate global flavors with locally sourced and seasonal ingredients.