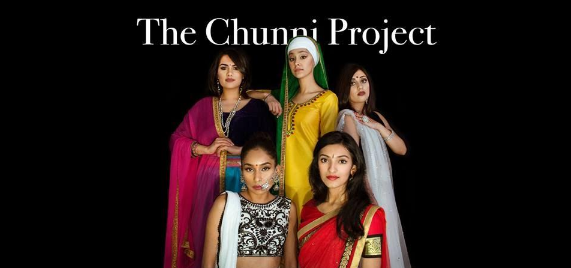 by Harman Kaur 
The Chunni Project is a movement that was started a few months ago by a 19-year-old writer, Harman Kaur. She began it with the hope that it would help empower other Indian women by giving them a platform to share their stories and experiences. She noticed a lot of girl-on-girl hate in the Indian community and also noticed that Indian girls do not have many role models to look up to and very less representation in the media. So she decided to create a platform where Indian women could be each others role models.
The response that she got was very positive and uplifting; many Indian women stepped forward to share their stories. While some were comfortable with sharing their names, others requested to have their stories shared anonymously. This anonymous identity did not get in the way of the purpose of this project; the anonymous submissions were received with the same kindness and support as the ones that were not anonymous.
The reason behind the name "The Chunni Project" is that the projects aim isn't just to empower women; it's also to help Indian women feel comfortable and proud of their culture. Harman Kaur feels as though Western culture has started to overpower Indian culture, and this is worrying to her because of her belief that it is very important to keep in touch with our roots. Therefore, it is requested of submitters that their picture be of them in traditional clothing, but it is not mandatory.
Would you like to submit? The Chunni Project is accepting submissions via the Facebook page (The Chunni Project), Instagram (@thechunniproject), or via email (thechunniproject@gmail.com).  You can also search up the hashtag #thechunniproject to see all of the submissions. If you are an artist or a writer, submissions that empower messages and spread a positive message are also encouraged.

It should be noted that The Chunni Project does not discriminate  based on religion, sexual orientation, age etc. and is also a safe place for non-binary people to share their stories. Any submissions that are discriminatory or spread hate will not be posted. This account is also very strict about making women feel safe, so any users violating this will be blocked/will not be allowed to view the page.
---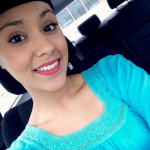 Harman Kaur is a 19-year-old writer who is majoring in English at Simon Fraser University. Her two passions in life are writing and empowering women. Her goals in life are to be a university professor, a women's advocate, and an author. Her writing has recently taken off on social media and been well-received by many. You can check her work out on Instagram: @__harmankaur. She is also the founder of The Chunni Project, a new movement that aims to empower Indian women.