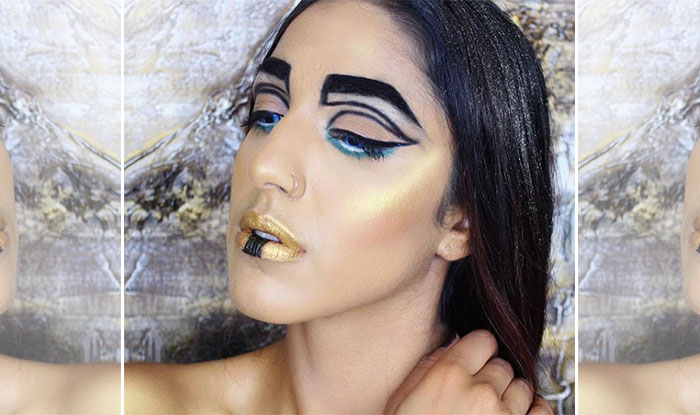 Oh, what I wouldn't do to be in the spirit of Halloween all year round. There's something about this time of year that adds some extra pep to my step — is it the pumpkin-spiced everything, the idea of the unlimited candy that's easily available everywhere I go, or perhaps it's my love for makeup and recreating various looks?
Now that I've mentioned the latter, let's me just go ahead and talk more about my love for makeup and Halloween looks! Shall I? Don't mind if I do!
There are A TON of Halloween makeup looks that people try year after year. One of the most popular ones has been the #badbeti which pretty much broke the internet in 2017. One of my faves!
But, are you one of those people who looks for a classic Halloween makeup look without looking scary AF? If so, then I have just the tutorial for you!
This Halloween, I'm gonna help you channel your inner goddess by turning you into Cleopatra. You'll be dripping in shimmer and gold this time around, making for a glowing entrance at the next big party!
Here's a quick reminder before we get into the details: You can use your base foundation for this look, nothing here requires you to use a shade darker or lighter!
Here's what I used to create this Halloween makeup look:
The blue contacts are an optional element to the finished product. I would highly suggest getting your hands on a pair if you can — nothing says Cleopatra like a striking pair of water-blue eyes!
And now, check out the quick-and-easy tutorial below! Don't forget to share your Cleopatra-inspired look with us here at Brown Girl!
View this post on Instagram