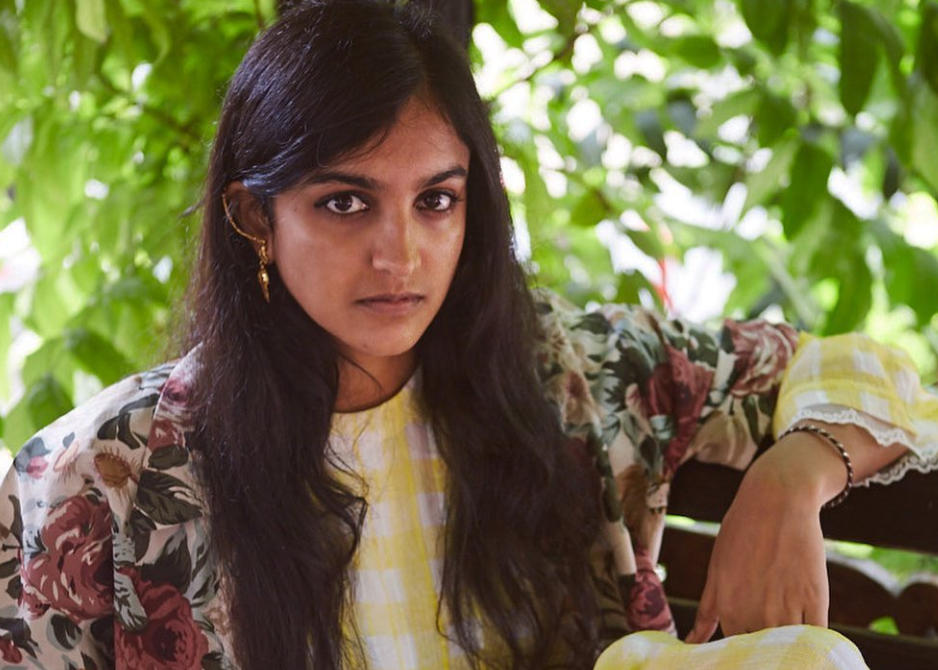 A former-lawyer-turned musician, Aditi Ramesh has many hyphens to her name. She's a singer-songwriter-producer-musician, and her genre of music can only be described as a jazz-blues-R&B-Carnatic music hybrid. 
She grew up in Buffalo, New York, and moved to India at the age of 15 but neither influenced the path she picked. Though she had training in Western classical piano and Carnatic vocals, once she quit her job at a top law firm in 2016, she began her relationship with music. 
"After I quit law, I was sitting down and writing a song. It struck me that the scales in jazz music — the notes and intervals — were similar to some Carnatic ragas, " said Ramesh. "In traditional fusion music, the western part and the Indian part are always separated — both of them elaborate but detached. I thought 'Why not merge them organically?' and it just became its own thing." 
Her first E.P. titled Auto-correct was released in 2017. Since then it's been a beautiful journey of gigs and multiple projects. Ramesh plays her original music live with a 4-piece ensemble, is part of a band called 'Ladies Compartment' and an acapella group called 'Voctronica.'
"Each is a different version of myself, " said Ramesh.
https://www.instagram.com/p/BzpImyQFW5V/?igshid=12se358do9ezh
Her most recent song titled 'Heal' turned heads because of its' bluntness and relevance to the nationwide lockdown in India. Amazingly, the song was written and recorded in just three days during Phase 1 of the lock-down.
"I wanted the message to get out to people immediately because people weren't taking the restrictions seriously. People were being negative and complacent," said Ramesh and she continued, "Yes, they were going through a lot of difficulties but a whole section of us are privileged and need to acknowledge that in times of crisis. I wanted this message to reach them."
The song gets to the point—'If you're hearing this song you are privileged' and follows it with 'if you take a step back, spend your time at home,' adding to the chorus of people requesting people to Stay Home for everyone else's safety. 
"It's true! If you are listening to this song you are privileged, you have the internet, you have a phone and though we may have our own difficulties, it is important to be grateful for what we do have, " Ramesh said.
But how does one write and record a song at home in just three days? Ramesh tackled this by creating a vocal booth inside her wardrobe. Because of lockdown, she ended up working with new people.
"The producer, Tre Ess, was from Ranchi, the background vocals, a young singer and saxophonist from Bangalore that I discovered properly when she covered my music, and another old friend and talented vocalist from Shillong and finally the bassist, a London resident I was supposed to perform within April as part of a tour in London that was ultimately canceled," Ramesh said.
"Literally the boundaries of collaboration have just been pushed because of this time and everyone is up for creating right now. This spirit of collaboration is what made Heal such a special project. "
Ramesh clarifies that she too is more privileged than many living in India before explaining its impact on artists like herself. 
"Our income as artists has really taken a dive," Ramesh admitted. "I had gotten used to earning decent amounts for a short performance and now I have to put in a lot more effort to earn a from a number of assignments paying small amounts which together still amount to much less than what I used to make before. It's humbling!" 
But just as she croons in Heal — to take note of what you are grateful for — she adds a note on the positive effect lockdown has had on her creative process. 
"Before lock-down, our parameters of success and why we were doing what we were doing was very different. It was based on festivals, international tours, and playing on stage for big crowds. I love that part too but I've realized that all of that is incidental and isn't the point. I've been reminded of the satisfaction of making art and creating for its own sake," Ramesh said. 
Ramesh did her part in the battle against COVID-19 by holding a fundraiser in the form of a masterclass. 
"Only after doing the class did I realize that I really enjoy teaching and have something to offer! I'm going to be teaching a few students now to compensate for the loss in income I'm facing without live shows during this time," said Ramesh.
"I'm producing some music in Tamil from home, doing a few collab projects with a saxophonist and clarinet player from Australia, and working on a Hindi single I wrote as part of the music I did for Aditya Kripalani's upcoming Hindi indie film 'Not today,'" concluded Ramesh. 
You can check out her song Heal on Spotify, Apple Music, and YouTube and follow her on Instagram for live sessions and updates.