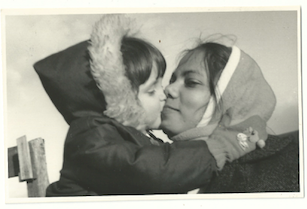 The following prose, "Coolie-Canadian Girls," which celebrates Immigrant Heritage Month, is a reflection on arriving in Canada, as told to the author by her mother and grandmother. The fragmented stories explore both overt and covert racial violence.
Two days before, we had opened the door of our island verandah. We came to Canada in our new jelly sandals in January, to the scorch of snow. Father's thick glasses fogged as we thawed in the back of a rusted Cadillac. The condensation drips down his face like tears. But he is not crying, I don't think. The corner store sells cigarettes, gum, and slip-on shell-colored shoes. In our tumbledown apartment, I dream of hot curry and dal puri made by grandmother's brown hands.
School starts. In the sea of pale faces, I see myself reflected in the blank whites of their eyes. There are no brown Canadian girls:
"Little House on the Prairie"
In the evening, my little sister stands behind the couch whispering, "She…The…And… It…" while I muddle the sounds and cross my eyes. Mother sits beside me, encouraging. "Sound it out Sarayu," she says.
She has not worn her blue saree since the man at the grocery store said, "go home Paki" in his angry voice. And her roti does not rise anymore. It's flat as Canadian pancakes.
*
Sarah Samuel has long blond braids, caught up in green ribbons. Her blue eyes remind me of the sea that I used to see from my window. She asks me about the smelly things I bring for lunch, wrinkling her perfectly freckled nose. She says that I can come to her house for white Wonderbread sandwiches. We walk the six blocks to her two-story colonial. The paint on her porch is clean; it does not peel. Sarah is ushered inside. Her mother steps out onto the perfect porch. Her hair is British custard, her eyes are grey sea-pebbles.
There's no food for your kind here.
---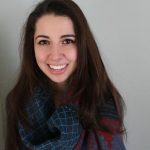 Alexandra Daignault is an Indo-Caribbean-Canadian University student, studying English with a minor in Indigenous studies. Her favorite activity is to curl up with an Audible book.