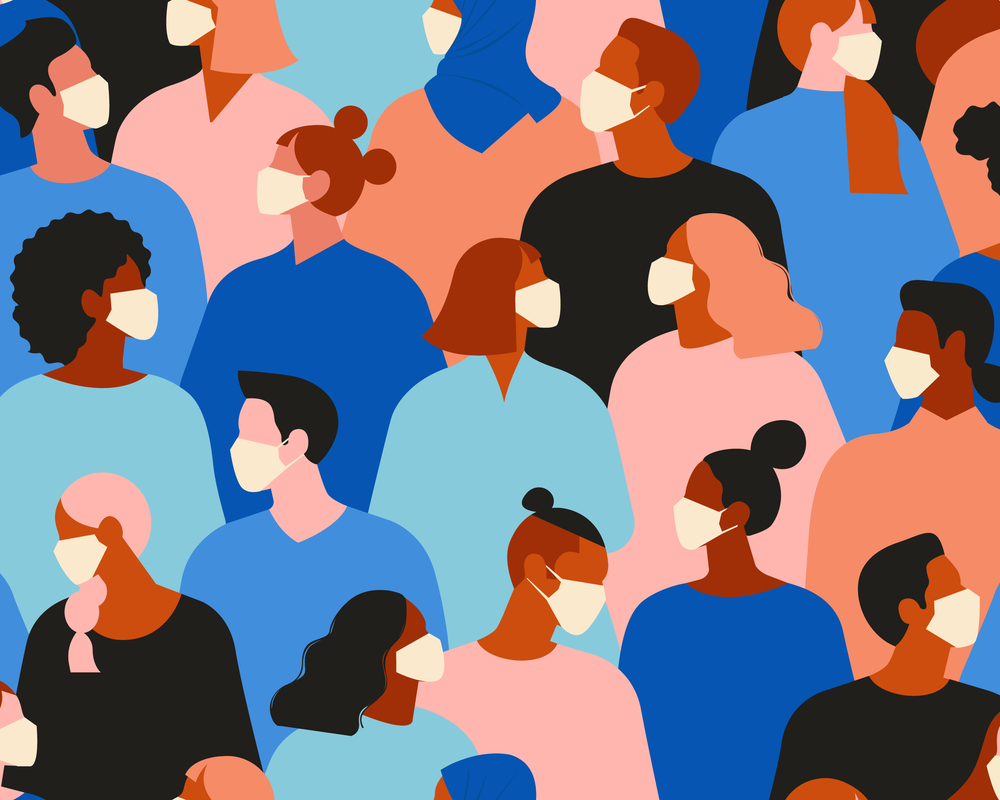 The novel coronavirus (COVID-19) death toll has risen to more than 10,000 while the number of people diagnosed continues to climb, more than 75,000 have recovered globally, according to World-O-Meter. This virus was first identified in Wuhan, Hubei province in China, and has spread globally since then. As of this report, there are more than 17,000 reported cases of the virus in the U.S., research by Johns Hopkins University found.
Although most of the confirmed cases are concentrated in China, Italy and Iran have reported high numbers as well. The virus is spreading at a rapid rate with fear causing not only worldwide closures but panic in grocery stores and growing xenophobia.
Misinformation on how the virus spread has led to racist attacks against anyone who looks Asian in the U.S., experts said. Multiple assault cases in public places have been shared alongside discrimination in restaurants and shopping stores, where Asian Americans have been asked not to enter or touch items, in addition to confirming whether or not they are Chinese. Fear of Asian Americans has been spreading faster than the virus itself, according to CNN.
Went to take out trash.Was talking on phone in Chinese. Man walked by on sidewalk & in interest of social distancing,I said,"sorry, go ahead." "FUCKING CHINESE,"he yelled loud enough I could hear him over aide's voice on phone. I turned to look at him to make sure I heard right

— Jiayang Fan ??? (@JiayangFan) March 18, 2020
The Coronavirus is a group of viruses that, depending on the strain, can have a range of symptoms. Common strains of the coronavirus can exhibit relatively benign symptoms such as a runny nose, headache, cough, sore throat, fever and a feeling of being unwell. This newly discovered strain of coronavirus is considered more severe and can have symptoms of mild to severe respiratory illness, fever, cough, difficulty breathing and even death.
Due to the unique nature of this virus, there are no vaccines or medications on the market. Centers for Disease Control (CDC) reports that protecting oneself from the Coronavirus includes handwashing for at least 20 seconds, avoiding contact of eye, nose, mouth with unwashed hands and avoiding close contact with sick people. Recommendations to minimize the spread of this disease include staying at home if sick, avoiding close contact with others, covering mouth and nose when sneezing or coughing, and disinfecting objects and surfaces.
https://www.instagram.com/p/B84TOPRpkBC/
The CDC has advised people not to panic about the coronavirus and against stereotyping people. In addition, the CDC has to regularly wash one's hands and take caution in attending large gatherings or events.
Do not assume that if someone is of Asian descent, they have coronavirus," Nancy Messonnier, director of the CDC's National Center for Immunization and Respiratory Diseases said. 
While many young people believe they are immune to COVID-19 and that the virus only affects the "elderly," a recent report from the Centers for Disease Control (CDC) shows that up to 20 percent of patients hospitalized with coronavirus are between the ages of 20 and 44. Many of these patients are being treated for pneumonia and damaged organs as a result of the virus. 
According to Deborah Birx, the top U.S. expert in the coronavirus task force, the initial reports from the earlier affected countries such as China and South Korea might be misleading. Newer reports now show that "some young people are getting seriously ill, and very seriously ill in ICUs," she said. Data also shows that younger people are contracting the disease at the same rate as the aging population.
"Today, I have a message for young people: you are not invincible. This #coronavirus could put you in hospital for weeks, or even kill you.
Even if you don't get sick, the choices you make about where you go could be the difference between life & death for someone else"-@DrTedros

— World Health Organization (WHO) (@WHO) March 20, 2020
In order to slow down the spread of the virus, health professionals and researchers are encouraging individuals to practice social distancing. Social distancing slows the transmission of the virus. According to health experts, when people avoid public gatherings and stay home, the virus is less likely to spread from one person to another, thus breaking the potential chain of transmission. Social distancing is keeping people healthy, according to The Washington Post.
We control the desire to be in public spaces by closing down public spaces. Italy is closing all of its restaurants. China is closing everything, and we are closing things now, too," Drew Harris, a population health researcher at The Thomas Jefferson University College of Public Health, told the Post. "Reducing the opportunities for gathering helps folks social distance.
#SocialDistancing really works to flatten the #coronavirus curve. https://t.co/pYus758JSd pic.twitter.com/acp3HZ9xn8

— Vox (@voxdotcom) March 20, 2020
It is essential to remember that whether or not you are vulnerable to contracting the virus, you do have the ability to spread it. Social distancing slows the transmission of the virus and makes it less likely to spread from one person to another. Health experts are not telling individuals to stay home forever, but are encouraging people to avoid public gatherings to help slow down the spread of the pandemic. While it's disappointing to temporarily cancel or postpone plans, think of how many lives, including your own, you could possibly save.
Learn how you can prepare and protect yourself and your loved ones here. Following guidelines by the CDC will not only help stop the disease from spreading at a faster pace but potentially lower the numbers that are expected to be infected.