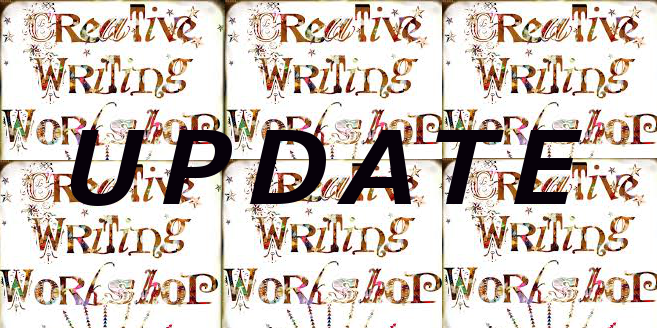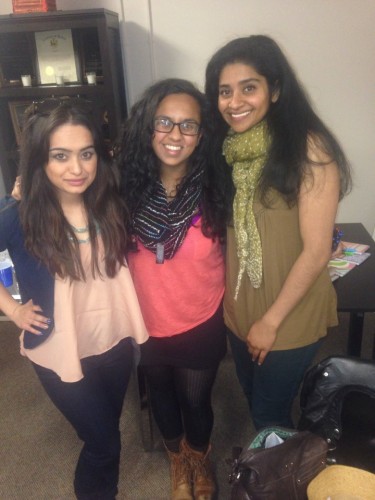 Brown Girl Magazine collaborated with Sakhi for South Asian Women to organize the first Creative Writing Workshop. The turn out was a success with many young women in attendance, who actively participated in the discussion. The room was full of non-stop chatter about some very taboo topics, including one's very private family life, reproductive rights, sex, stigmas, societal pressures, depression, body image, boyfriends, love,  the limitless gender gap and so much more.
We want to thank our dear friends Sethu Nair and  Arpita Appannagari from SAKHI for helping us organize such a memorable evening. They graciously opened their doors and welcomed us in for an evening of conversation, insight and reflection.

The workshop began with brief introductions, some oranges, samosas and coffee/tea. Everyone was asked to pick a few pieces of paper with written words like sex, family, politics, my sense of self, abortion, pregnancy, etc. and with those words, every girl was asked to free-write in a notebook. After 20 minutes of writing, the real fun began. We sat in a circle and went around the room to share excerpt's from each other's stories.
We are planning a second workshop for the summer and we hope to see you all there!
Read on to see one particular story that sums up the evening: 
So… my 22-year-old cousin got his girlfriend pregnant. She recently had the baby, of course, the little girl is an incredibly charming little piece of beauty that fell out of the sky it seems and has lovingly graced the world with her presence. However, there are concerns.
I'm worried about him, how will he take care of the baby? How will my grandparents, who are so strict about not crossing the  brown lines," react to this?  How will the older generation accept that he isn't married, that he had a child out of wedlock?
Those were the things I was worried about, but my entire family was just extremely elated, happy and joyful even. Even though I too was happy for him because he is on his way to take care of his new creation and his new family, yet I was silently outraged.
I was told shortly after this scene of happiness that I must never do what my cousin did. To be truthful, I was not trying to have a baby before gathering my life together, that didn't stop me from thinking, what if it was me? Had it been me? If I was the one who had a baby out of marriage, and told my family about it… would joyous uproar been the true outcome? I can guarantee it would not have been.
The consequence would have been more than just a simple pat on the back and a "yay you." The looks would have been shame filling their eyes to the brim. The depths of my soul would forever be tortured by the brutal beating I would have to endure from the glares and whispers of my own and those of stranger's.
However, while I sit and ponder the gender bias that is happening in front of my face, my thoughts turn to, is this just the society that the older generation grew up in where the punishment for one gender is reward while for the other is silent torture?
If I were the new mom in this case, I would be the one blamed and then tossed aside. No one would buy my baby gold or condo's for that matter. I would have been kicked out of my family so quickly no one would have even remembered that we all share the same last name. If you're a single woman, the standards are completely and totally and seeming to be irrevocably different, then if you are an unwed man.
Everything comes back to shame, and if you're a woman there's so many rules for the numerous ways you can cause shame. Once you're in the hole of shame, it feels like it's for good. Although, your male counterpart, he's not standing in water not trying to make a ripple. He's thrashing and crashing and creating a wave, while we women abide the tide and keep a mindful-eye for shame.
About SAKHI for South Asian Women: 
Sakhi for South Asian Women exists to end violence against women. We unite survivors, communities, and institutions to eradicate domestic violence as we work together to create strong and healthy communities. Sakhi uses an integrated approach that combines support and empowerment through service delivery, community engagement, advocacy, and policy initiatives.
Founded in 1989 by a group of five South Asian women – Anannya Bhattacharjee, Mallika Dutt, Tula Goenka, Geetanjali Misra, and Romita Shetty – who were from diverse professional fields such as banking, film, law, and public health, Sakhi, meaning "woman friend," was created to fill a critical need — in spite of an abundance of religious and cultural centers, professional associations, and ethnic-specific groups within New York's large South Asian immigrant population, there was no place for women to address the silenced subject of domestic violence.
Through Sakhi's efforts to serve survivors and mobilize community members to condemn abuse, Sakhi has changed the conversation on domestic violence in our community. Margaret Abraham, author of Speaking the Unspeakable: Marital Violence Among South Asian Immigrants in the United States, has noted, "What Sakhi did was bring together issues around ethnicity and gender, which were previously not discussed in our communities.  They shifted domestic violence from a private family problem to a public social issue."