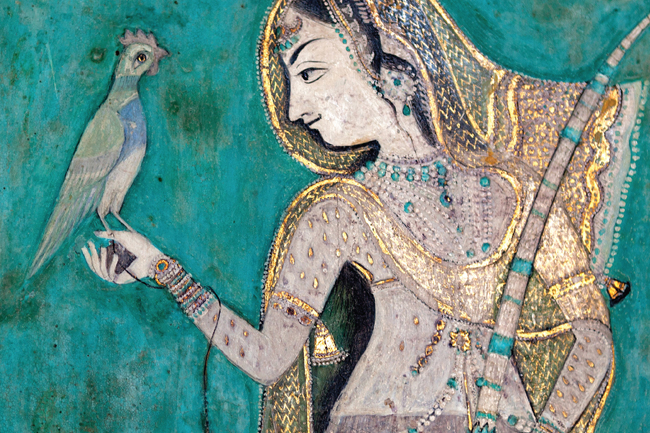 I still remember the first time I saw the dances from the original version of the movie "Umrao Jaan." Rekha took my breath away and as a young girl of 11 or 12, I had visions of myself swirling around a room, wearing sumptuous silks and beguiling everyone with my grace and beauty.
However, growing up in Sydney, Australia in the 80s and 90s and living as we did in a predominantly white Australian neighborhood, there wasn't a lot of opportunity for a young girl of Bangladeshi descent to pursue this dream. Although my parents raised me with a deep sense of pride in my cultural and artistic heritage, the expectation was that I would study hard and get into medicine or law. Time spent doing anything else was time wasted. Add to this a distinct lack of talent and coordination, and it was obvious I would have to save my dancing career for another life.
Now living in New York City, it is inspiring to see so many South Asians achieving amazing things in the creative space, whether it be in the literary, performing or culinary arts, or in entrepreneurship and social innovation. A common theme for many, however, seems to be the difficulty in having their voices heard and their work disseminated to a wider audience. Lack of parental, family and community support appear to be issues unique to the South Asian diaspora.

As a family physician and integrative health coach, my strong belief in holistic healthcare and complementary medicine informs much of how I see the world. A big part of general well-being is the ability to engage with the arts as an escape from daily stressors. If this experience can be shared with others, then that serves in building bridges between us. As life becomes increasingly fast-paced, the more I value the healing power of human connections.
With all of this in mind, I founded Cue-rated together with my talented friend Noor Shams. With a background in international relations, Noor has a passion for cooking, global cuisine and like me, for connecting people. We conceived Cue-rated as a platform for two things; the promotion of South Asian arts, culture and entrepreneurship, and as a means of fostering friendship and community over shared experiences. Our focus lies in crafting experiential and educational small group events; intimate dinners showcasing regional cuisines, thematic dance performances, art and photography nights incorporating artist led lessons, literature readings and so on.
Given our mission and values, we could not think of a more fitting way to launch Cue-rated than with a fundraising event in collaboration with BRAC USA for the Rohingya refugees, a people not only without a home, but without a voice.
Since August 2017, hundreds of thousands of Rohingya have fled their homes in the Rakhine state of Myanmar into Bangladesh in what has been called a "textbook case of ethnic cleansing" by the U.N. They are suffering from mass rape, torture, starvation and death. Sadly, their plight and the related humanitarian crisis have received very little coverage in mainstream media.
Our event in February 2018 raised almost $12,000 in support of BRAC's work with women and children in Coxs Bazaar. Just as importantly, we put a spotlight on the crisis and visibly inspired people to have further conversations around the situation and hopefully do more on an individual and organizational level.
I feel lucky that the Cue-rated platform allows us to be impactful in ways that are creative, fun and meaningful for us as well as our guests; I'm certain Umrao Jaan would be proud!
For Cue-rated's upcoming September event, please click here.
---
The opinions expressed by the guest writer/blogger and those providing comments are theirs alone and do not necessarily reflect the opinions of Brown Girl Magazine, Inc., or any employee thereof. Brown Girl Magazine is not responsible for the accuracy of any of the information supplied by the guest writer/bloggers. This work is the opinion of the blogger. It is not the intention of Brown Girl Magazine to malign any religion, ethnic group, club, organization, company, or individual. If you'd like to submit a guest post, please follow the guidelines we've set forth here.