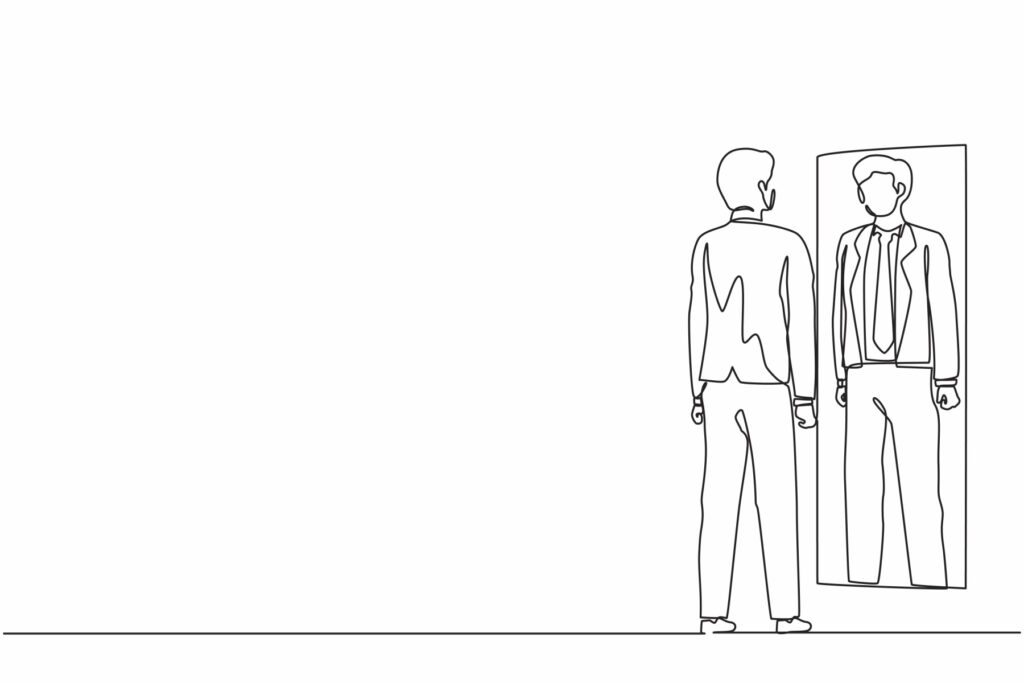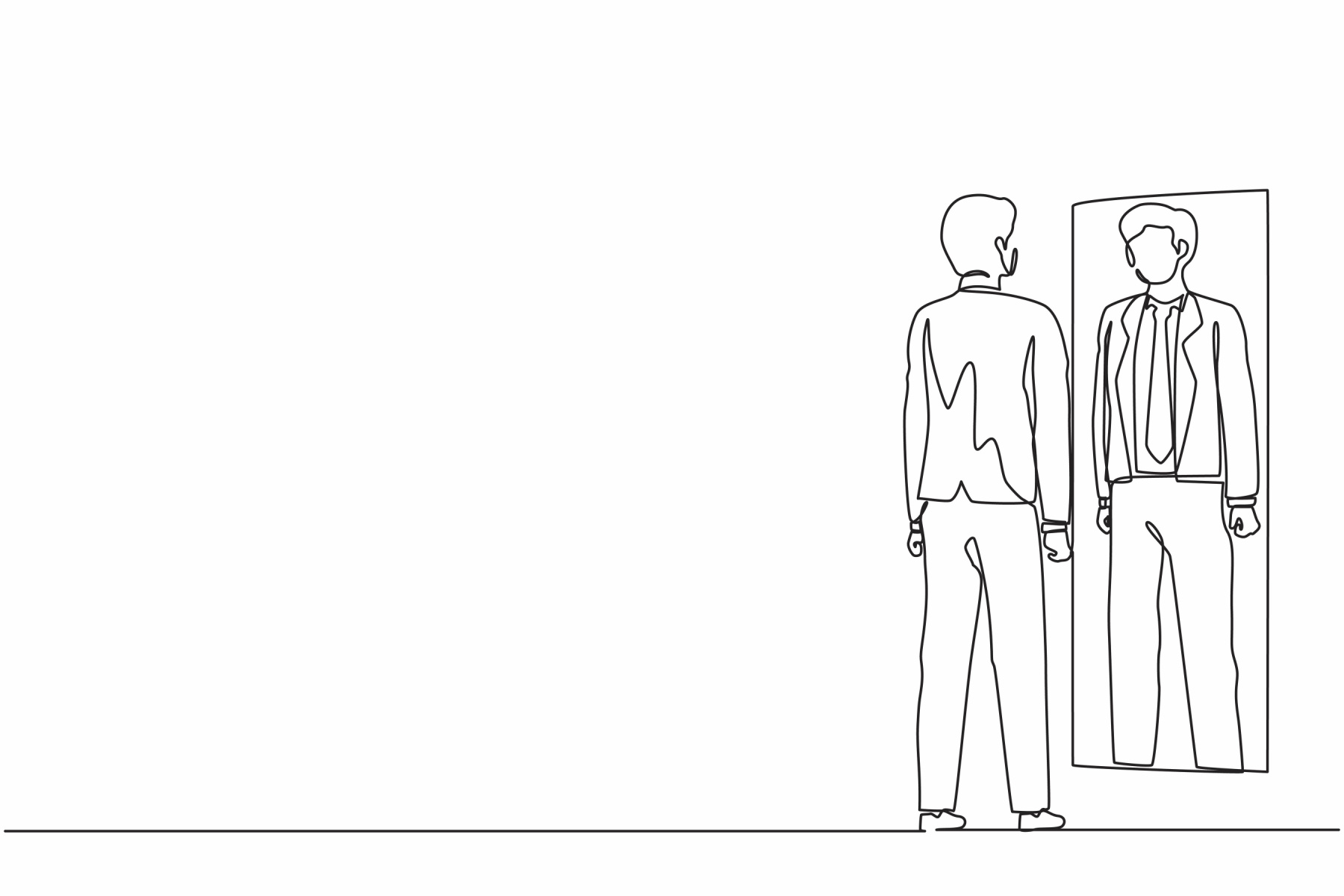 "Confessions to a Moonless Sky" is a meditation on the new moon and guilt. I wrote it when I was living in Dallas and was driving back from a dusk prayer. The new moon terrified me on that drive. I was diseased by the knowledge that my partner, at the time, had seen the worst parts of me. There's immense shame in this piece—it seized my self-image. If the moon could become brand new, then I could start over.
I often ponder on the moon's reflective nature and pairs of eyes. I'm hyper-fixated on how I am seen by others. Unfortunately, the brilliance of seeing your reflection in another person leads to negativity. After all, those who are too keen on their own reflection are the same people who suffer from it. It is possible to use shame to fuel one's retribution and personal growth, without becoming consumed by it.
We can look to Shah Rukh Khan succumbing to alcoholism in his own sorrow and then later imbibing his sadness in Chandramukhi. "Confessions to a Moonless Sky" is a lesson for us: Don't be Shah Rukh Khan in Devdas, instead embody pre-incarnation Shah Rukh Khan in Om Shanti Om!
Confessions to a Moonless Sky
Sometimes when the moon abandons the sky, I wonder if I drove her away.
If she comes back, will she be the same? How I wish she would come back new, truly new! That way she'd have no memory of the sin I've confessed to her. You noxious insect. Sin-loving, ego-imbibing pest. You are no monster, for at least a monster has ideology, it sins with purpose. You sin just to chase ignominy.
But the moon won't say that, she never does. She'll just leave the sky and return days later, slowly. And I'll wonder if she's new, perhaps she won't remember my past confessions. What does it matter? Were the moon replaced with one from a different god, I'd drive her away, too.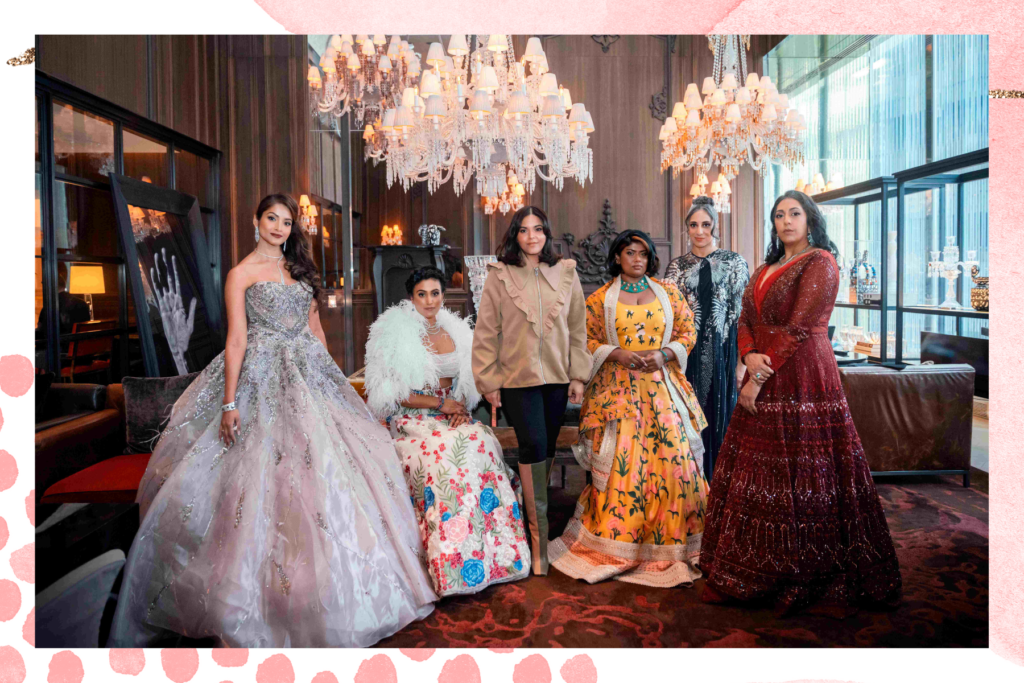 Indiaspopup.com — USA's premier online destination for luxury Indian designer clothing and accessories — is a global platform for South Asian fashion. It curates inclusive, embracive, and conscious trends and styles from the heart of India to its global shoppers. Founded by Archana Yenna, the company honored South Asian women from various walks of life who are leading the path for future generations. The luxury retailer hosted a 'Power Table' dinner at Armani/Ristorante in New York City with South Asian women leading the change in fashion, entrepreneurship, media, entertainment, and journalism.
At Indiaspopup.com, we empower and celebrate women through authentic South Asian fashion and community contributions. As we celebrate Women's Day, we remain committed to sharing inspiring stories of South Asian women achievers and changemakers. Our recent 'Power Table' dinner in New York City celebrated remarkable women — trailblazers of South Asian heritage, inspiring the next generation of female leaders to dream big and chase their aspirations.

— Archana Yenna, Founder and CEO of Indiaspopup.com
View this post on Instagram
The company also honored five South Asian female role models that have been instrumental to the diaspora with their various works in nonprofit, societal causes and community building:
Nina Davuluri – acclaimed filmmaker, activist, actor and entrepreneur
Megha Desai – president of The Desai Foundation
Shoba Narayan – film, television, and theater actor
Hitha Palepu – entrepreneur and author
Cynthia Victor – beauty influencer
Yenna honored these women for breaking stereotypes and spreading positivity on body sizes, health, confidence, and skin tone. Through her work with Indiaspopup.com, Yenna hopes to help women feel beautiful, confident, and feminine, and make progress toward positive change. In a series of photos shot in New York City's Baccarat Hotel, dedicated to the quintessence of luxury and excellence, Indiaspopup.com produced a high tea-themed photoshoot to celebrate its honorees.  The women wore avant-garde clothing donning some of India's most prominent designers while sipping tea, dining on canapés, and enjoying one another's company. Exemplifying Indian royalty, the women championed one another and the power of sisterhood, and shared what womanhood meant to each one of them.
During the two-day festivities, Indiaspopup.com announced their partnership with Sakhi for South Asian Women, an NGO that represents the South Asian diaspora in a survivor-centered movement for gender justice. Sakhi applies a trauma-informed, culturally responsive lens with a long-term commitment to mobilizing a future free from violence. Yenna pledged to donate a portion of sales from the month of March to the organization.
Sakhi for South Asian Women is grateful to Indiaspopup.com for uplifting and investing in our work with survivors of gender-based violence. Nationally, 48% of South Asian Americans experience gender based violence throughout their lifetime, and at Sakhi, we have seen a 65% increase in cases over one year. This support will help us address the overwhelming need in our community and continue our commitment toward a future of healing and justice.

— Kavita Mehra, Executive Director at Sakhi for South Asian Women
To learn more about Indiaspoup.com visit their website.
Photo Credit: Saunak Shah / Video Credit: Swapnil Junjare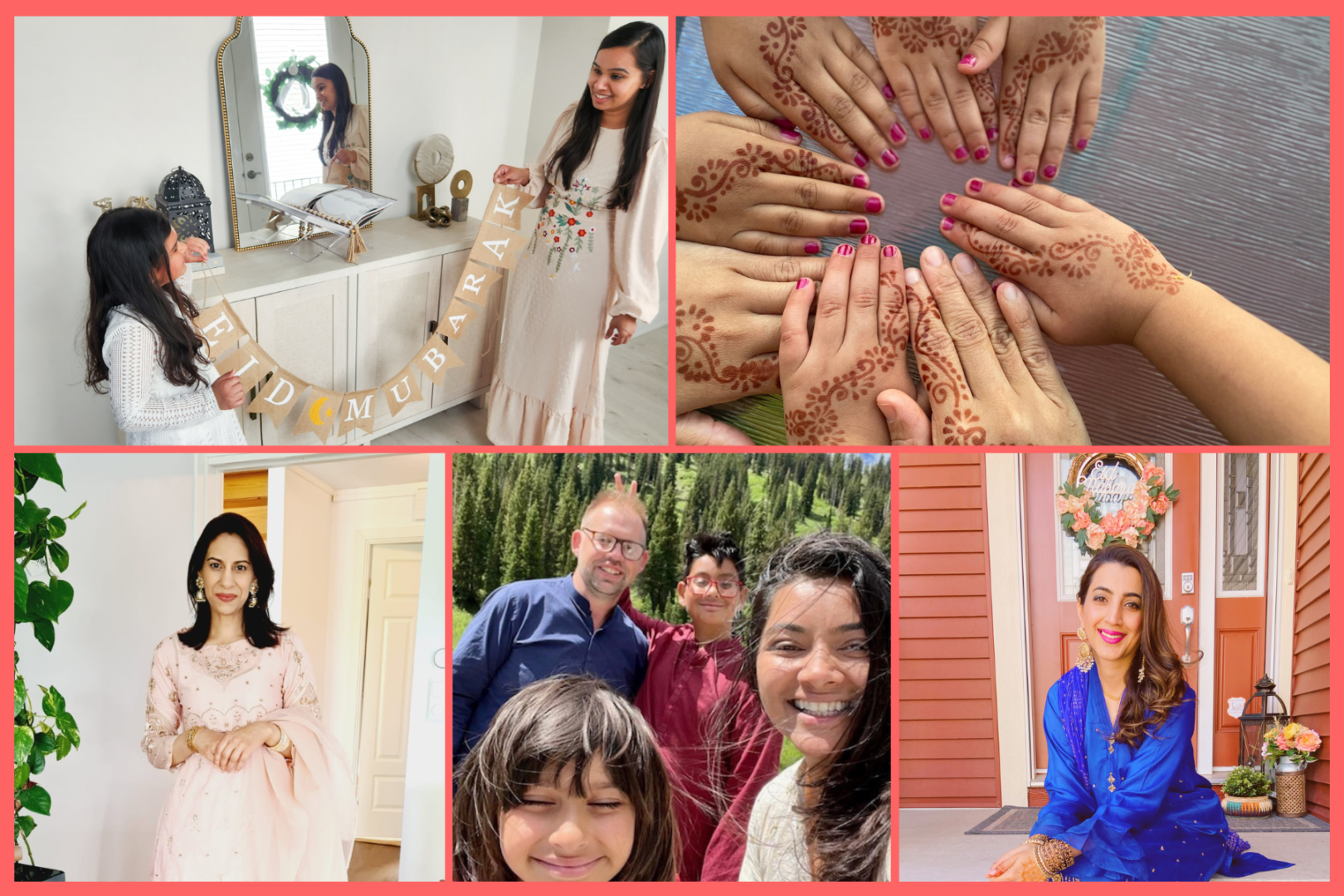 Eid-ul-Fitr is a special holiday that marks the end of Ramadan — the month of fasting — for Muslims worldwide. Ramadan is a time of gratitude, spiritual focus, forgiveness, celebrating community and helping the needy. Eid-ul-Fitr celebrations mark the conclusion of the holy month of Ramadan.
This Ramadan, Brown Girl Magazine had the opportunity to connect with five popular immigrant moms and discuss how they make Eid celebrations meaningful and memorable for their children.
Rubab Bukhari is a busy mom of five based in Calgary, Canada. She shared that Eid, for her family, is a day of gathering with loved ones and sharing a delicious meal together as a symbol for breaking fast. "Eid is celebrated as the most joyous occasion where we put up Eid decorations and exchange gifts with everyone in the house. New clothes are made for everyone; the girls get excited about getting henna on their hands and the boys get more excited about receiving their Eidi (gifts/money)." 
View this post on Instagram
While many family traditions are often passed down from generation to generation, these moms have added some newer customs to the Eid celebrations, giving the festival a personal touch.
A published author, spoken word artist and dance fitness instructor, Nazhah Khawaja shares how she's built new traditions with her two children and husband in Illinois, Chicago despite not being exposed to the "Eid flavor" herself while growing up. 
"My sister suggested decorating the house for Eid with the goal of getting the kids in the holiday mood," she said. Regardless of the exhaustion that followed due to decorating while fasting, Khawaja realized that her sister "was onto something." She added that "kids are very visual learners and interpreters — the visual display of decorations helps them to feel the festivity more. Forever grateful to my sister for encouraging this tradition that our family has embraced."
View this post on Instagram
Another new tradition that she has embraced is celebrating Eid festivities with her husband's family who are non-Muslim. Furthermore, she insists on taking photographs during Eid-ul-Fitr to keep memories alive because one never really knows if the people in the photos will be there next time around. She also includes that the "Eid nap is a must — which means adults are dozing off while the kids are running wild; ample heavenly chaos and beautiful noise."
Passing down familial customs from her mother, Khawaja remembers a story she had told her of how as soon as the dawn of Eid arrived, the villagers in Pakistan walked down unpaved streets welcoming Eid with a tune: "Mubarak Eid Mubarak/ Mubarak Khair Mubarak/ Saheliyon Eid Mubarak!" Khawaja's mother used to sing it every time. "Growing up, my siblings and I would sing this tune in our not-so-refined Urdu, giggle at one another, create our own, often goofy lyrics, and even dance silly moves," she shared.
Meanwhile, Bengali shemai, Kashmiri kheer and ma'amoul are the favorite Eid desserts in Janan's household! She is the founder and CEO of the publishing company, Global Bookshelves Intl., a pharmacist by profession and a mother of three young girls, based in Louisville, Kentucky. They look forward to dressing up their best for Eid prayers the most.
View this post on Instagram
"We love to create small gift bags for friends and to hand out to small children on Eid day," Janan shared. 
Likewise, Ursula Sarah Khan who is a mom influencer and an accountant by trade, said that they fill their Eid-themed gift bags with all sorts of goodies like candy, bubbles and pencils. On Eid-ul-Fitr, her eight-year-old son, Ibrahim, distributes these bags amongst the boys after Eid prayers, while her five-year-old daughter, Eliyah, hands them to the girls. 
They also bake Eid cookies together in addition to swapping their Ramadan decor with Eid decor, while still in their Eid pajamas in their Northern Virginia home! 
Blending older traditions with some newer ones, Sarah carries on her mother's age-old tradition of making sheer khorma — a Pakistani dessert made with vermicelli, milk, dates and nuts — in the morning. 
She also explains to her children the importance of Zakat or charity, which is what her mother taught her: "I now take this same approach with my children to ensure they have a deep understanding of the generosity Islam teaches."
View this post on Instagram
Speaking of home and family, Haffsa Rizwani — a Canadian, currently residing in Stockholm, Sweden, as a PhD candidate — said: "Living away from home, Canada, where my immediate family resides, we have a tradition of traveling from Stockholm to my aunt's house in Oslo, Norway, every Eid. Especially to mark the celebration as a family event for my children." Together with her aunt, Haffsa's daughter gets her henna done and goes shopping for bangles! She goes on to explain how Eid-ul-Fitr is an opportunity to not only dress up, but also regain that morning ritual of chai and evenings with games like carrom board; "a game played till my uncle wins."
As Rizwani so eloquently puts it, "While my children are still quite small, my daughter is now of age to appreciate and understand the meaning of gratitude, blessings, and giving back. She now has the empathy to comprehend the inequalities and injustices in the world. Ramadan is therefore a month of being thankful and making extra duas. Eid is a day of celebration with gratitude and blessings."
View this post on Instagram
What these moms wish for their children to learn from the spirit of Eid are the values of gratitude, generosity, compassion, togetherness and knowledge.