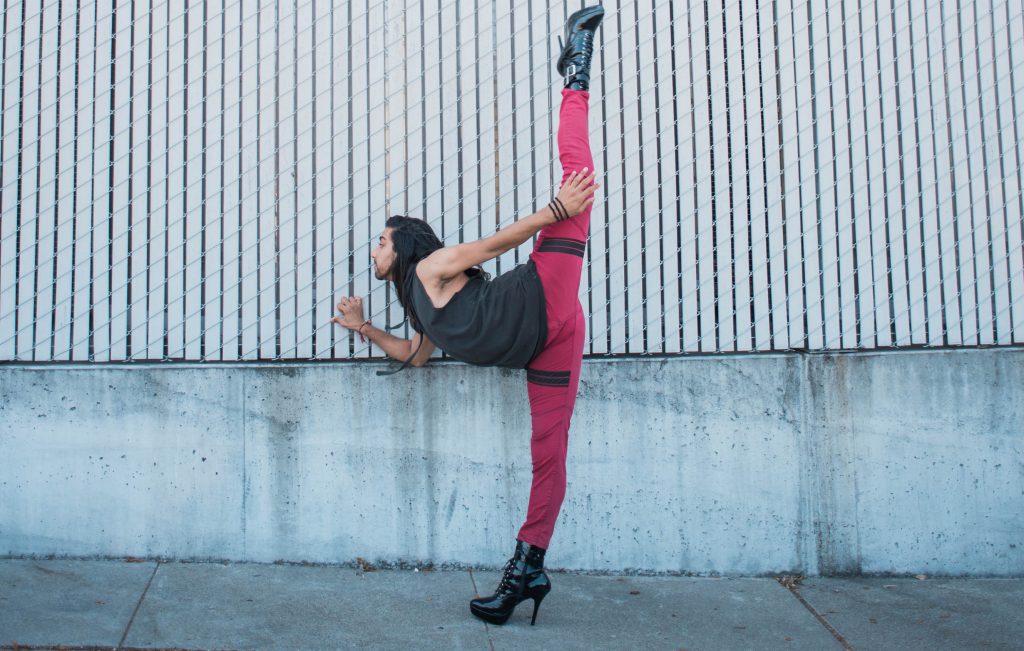 Amit Patel, the founder of the Amit Patel Dance Project, has fused his eastern culture with his western training to bring us an unconventional style of dancing that redefines the term "Indian Contemporary."
Hailing from the Bay Area, 24-year-old Amit has committed to the art of dance his entire life. His current dance vocabulary is the colorful fusion of Bollywood and Indian classical styles, mixed with fluid movements. You will find the pieces of APDP to run on a spectrum from fierce and high energy to emotional and lyrical. Amit Patel is most notable for his rebellious pieces, categorized as "Bollywood Heels," which challenge the norms of sexual identity in movement and dance.
His love for the abstract motivates him to keep experimenting with masculine and feminine gestures. This innovative style has inspired unity and individuality in both the LGBTQ and South Asian community, celebrating the diversity amongst us all.
"I am a dancer, teacher, choreographer, and artist. I dance sometimes to depict reality, sometimes to escape it, but more often than not, I dance to show the beauty of human potential.
I believe that life is a dance and that people are in a constant state of motion — we are always moving, always dancing. Some are performing, some are rehearsing, some are just feeling, but everyone alive is moving. Some people are dancing to the same rhythm, some are dancing to their own tune, but the one thing we all have in common is that we are dancing, and moving to a rhythm, a flow. I dance to feel empowered. I teach dance to empower others.
My career path has not always been an easy road, but it has been the most rewarding choice I've ever made in my life. Coming from the Bay Area, I have often been surrounded by people who didn't understand me or my decisions in life or love. But ultimately, I cannot imagine doing anything but dancing.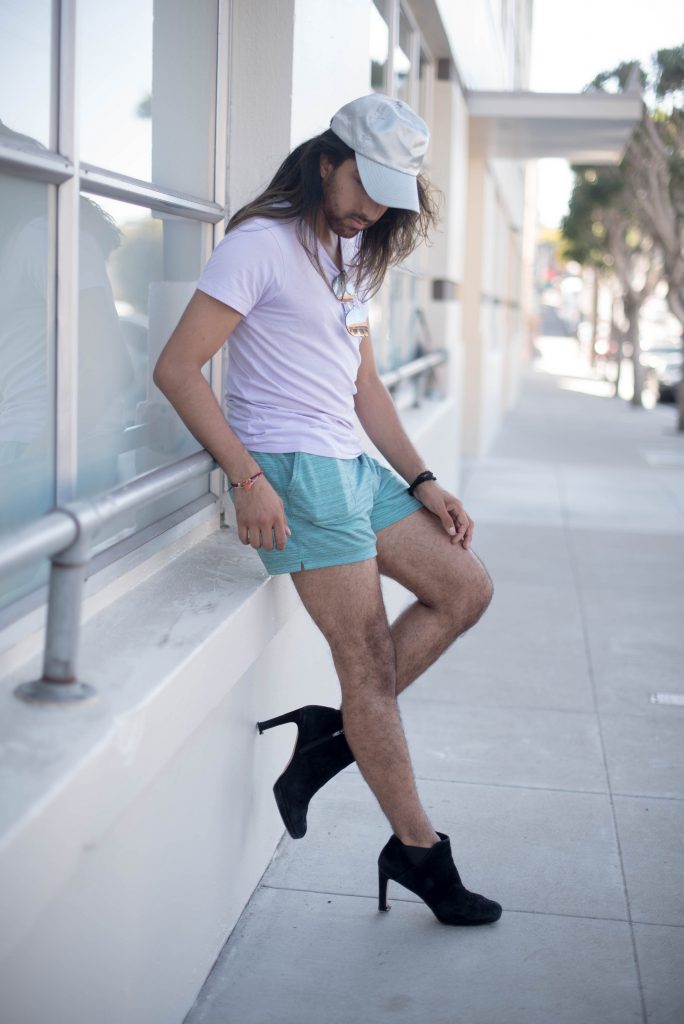 [How Do You Heel? | Photo Credit: Lisa Whalen Photography.]
I have danced with a variety of organizations throughout my life. Now, I am running my own dance company called the Amit Patel Dance Project (APDP). I have a few primary focuses: spreading the word about my Bollywood Heels classes (yup, I teach Bollywood routines in 6-inch stilettos), pioneering the movement of the Indian Contemporary dance form, and fusing the art of dance with my passion for LGBTQ awareness and education. I am constantly striving to celebrate diversity within dance. Ethnic diversity, gender diversity, dance form diversity, you name it!
I want my dances to empower others by exhibiting the beauty of human potential. APDP is open to anyone that enjoys stepping out of their comfort zone and that is ready to be confident with their true self. APDP classes are full of energetic movements and intricate sequences; the high heels are meant to be a symbol of embracing one's personal identity, sexuality, and athleticism. I see APDP as a sort of one-stop shop for all things dance: a brand that helps me to continue to grow as a choreographer and dancer, a renowned go-to company for a wide range of diverse dance classes, and most importantly a safe space for all attendees to freely express themselves through dance.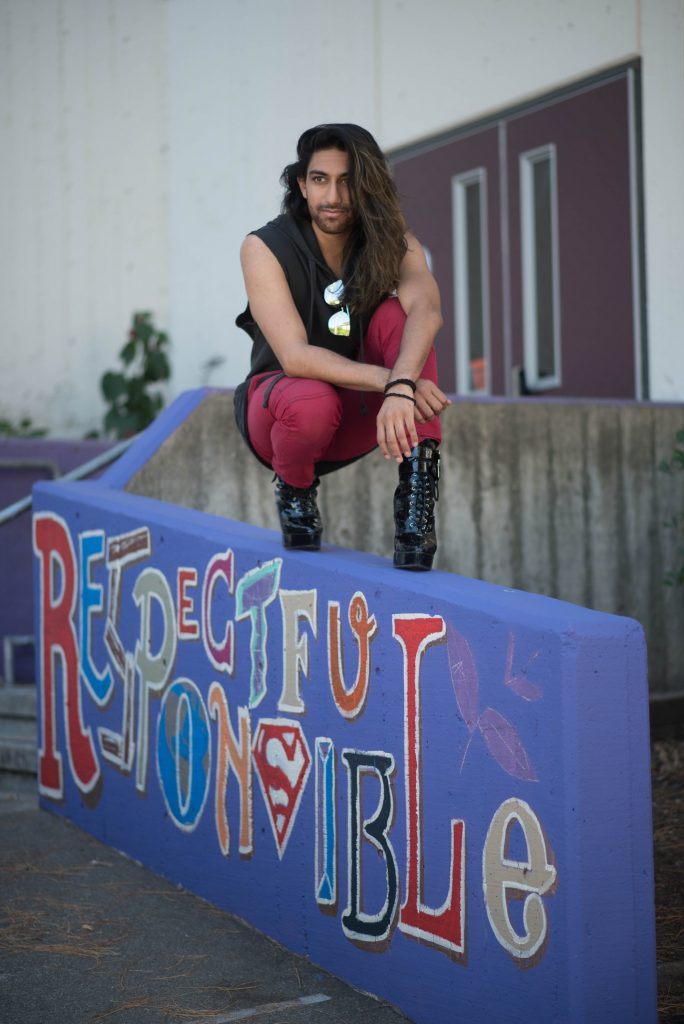 [Keep an open mind, open heart, and don't hate those who love differently than you do. | Photo Credit: Lisa Whalen Photography.]
Since the beginning of my dance career, I have felt that Indian dancing and Bollywood dancing is somewhat caricatured in the global dance sphere. A lot of dance enthusiasts outside of India don't understand how much athleticism, grace and talent goes into Indian dancing. My hope is that spreading the word about Bollywood Heels and growing the Indian Contemporary form can help Indian dance to break out of its stereotype of being merely party music with cartoony coordinated moves. Fusion dance is the art form of the future and if I am even a tiny part of growing the movement, I will be content.
This upcoming year is going to be full of crazy adventures. I am traveling to spread the word about my mission, launching some new exciting classes, working with some immensely talented new partners, and just overall trying to take myself and APDP to a new level. I am nervous but feel so blessed every day that I am lucky enough to pursue my one true love: DANCE!"
-Amit Patel
You can follow Amit on Facebook, Instagram, and YouTube. Check out the Amit Patel Dance Project website here.
---
Do you know a Brown Boy who is awesome at what he does? Send an email telling us why at Trisha.Sakhuja@0mq.349.myftpupload.com.