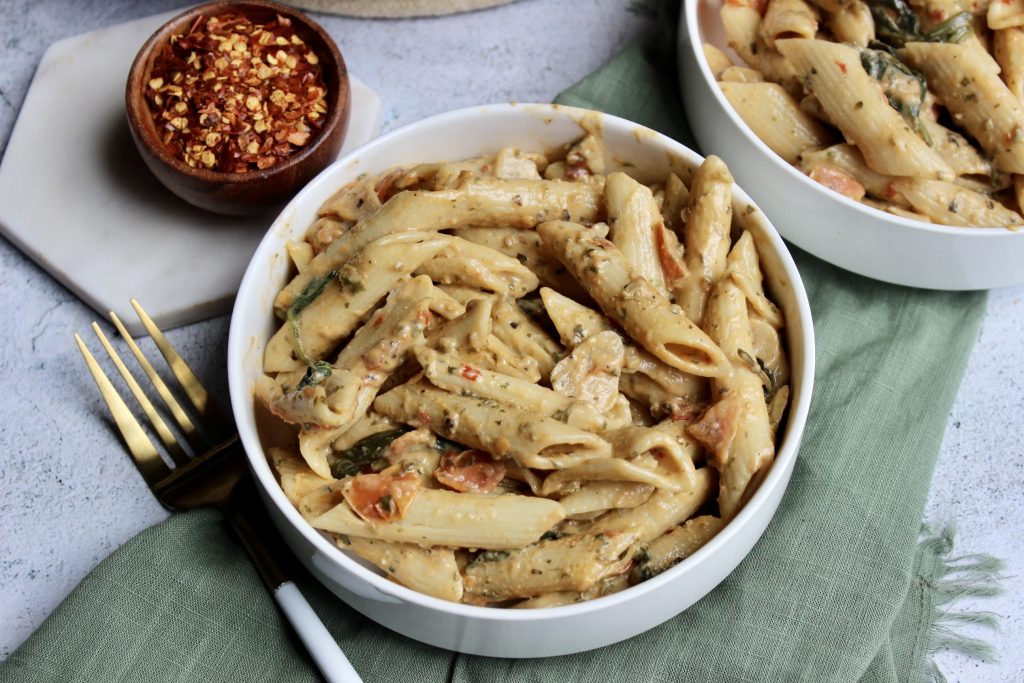 The universal day of love is here — doesn't matter who you love, just embrace your loved ones even harder. And if you are anything like my husband and I then you would rather stay home than go out on a crowded date night. Honestly, we like to stay in and have a nice meal in sweatpants, of course. So when I think of staying in, I crave a creamy pasta, it's a perfect date night because it's quick, easy, and simple yet seems fancy. Pair it with a glass of Cabernet and have yourself a perfect date night in!
This pasta is simple but packed with flavor from the tomatoes, garlic, and pesto. It's so, so creamy but doesn't feel so heavy when eating. I made it a little spicy, but you can, of course, cut back on the spice according to your taste. Also if you have leftovers, then reheat it in a pan and add milk so it is not so dry. Hope you all will enjoy your date night in with this pasta! Don't forget to tag me at @zheelicious if you make the dish!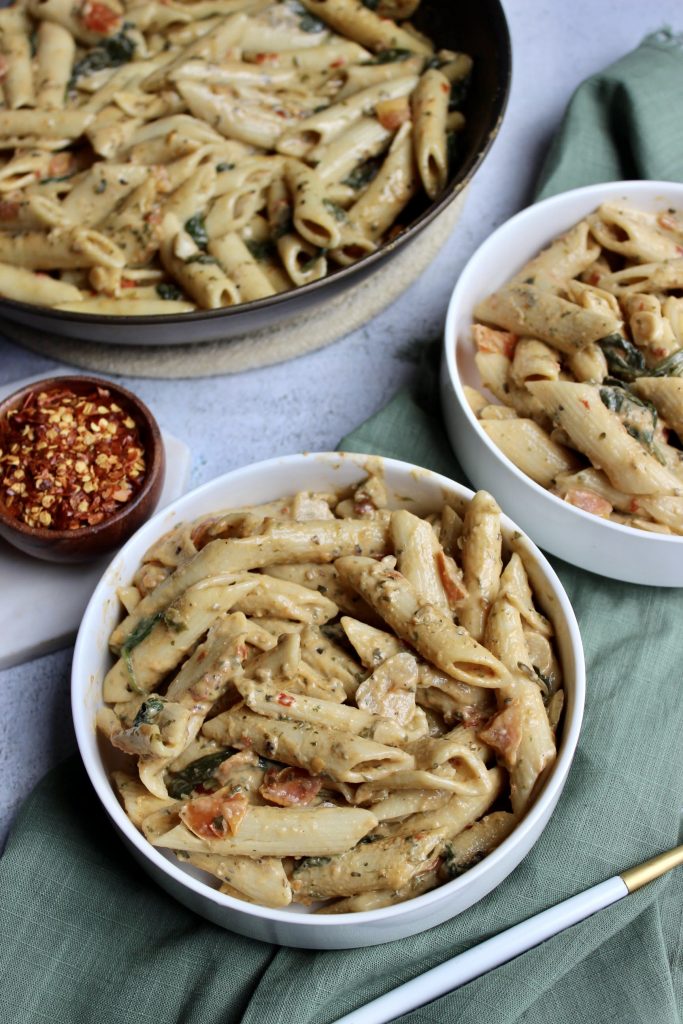 Prep time: 5 minutes
Cook time: 20 minutes
Total time: 25 minutes
Serves: 4 people
Ingredients:
1 box pasta of choice (I used penne!) 

3 tomatoes, chopped

10 cloves garlic, sliced

1 tsp Thai chilies, crushed

1 tbsp tomato paste 

2 tbsp pesto (optional)

2 cups milk, warm 

½ cup half n half (can use milk instead)

2 cups baby spinach 

2 tbsp red crushed pepper

1 tsp dried parsley

1 tsp dried oregano 

½ cup pasta water (the water your pasta cooked in)

Black pepper to taste

Salt to taste

A handful of cheese (optional)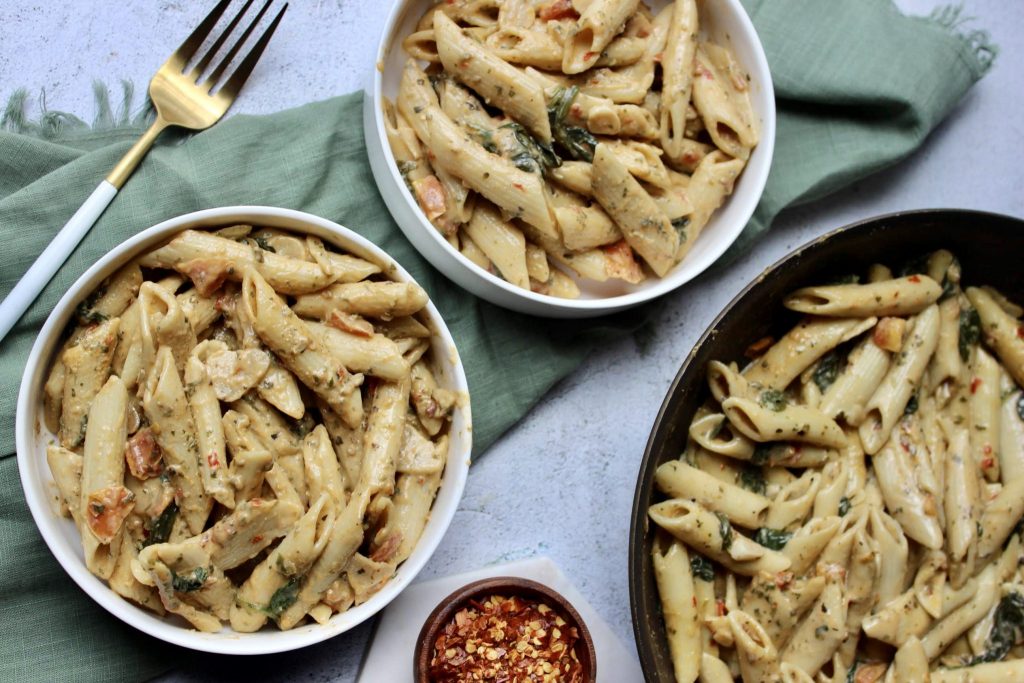 Directions:
Cook the pasta according to the packaged direction. 

In a pan heat some oil, add garlic slices and saute for about a minute. Add Thai chilies, tomato paste and cook for another minute. 

Add tomatoes cook until they are softened, about 5 minutes. Add all the spices, then slowly add the milk and half and half. Keep mixing the sauce, it should get a bit thicker. 

Add in the cooked pasta along with the pasta water. 

Add in the spinach, mix everything really well. Add cheese if using. Turn off the stove. 

Enjoy hot!
Love your loved ones extra hard today, and stay hungry!