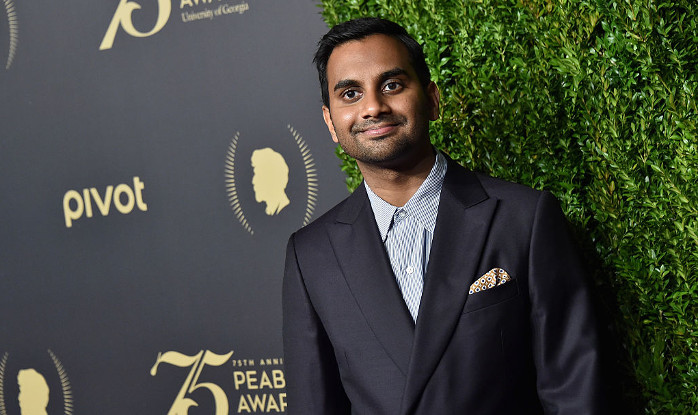 by Tanvi Singh – Follow @tanvi_singh01
The views and opinions expressed in this article are those of the author and do not necessarily reflect the official policy or position of the publication. As a platform, we have decided not to take a hard stance on the recent account of the sexual encounter between a 22-year-old photographer named "Grace" and well-known comedian Aziz Ansari—instead, we are accepting guest submissions on the allegations and welcome all types of opinions. 
Last year was the first time we saw women take a giant step forward on sexual assault, a movement perpetrated by popular celebrities such as Ashley Judd, Alyssa Milano and Terry Crews. Women who had been previously living in the shadows silenced as their assaulters continued to go loved and unquestioned stepped forward to shed light on the unseen and harsh realities of widely admired celebrities.
Joining the #MeToo movement is a 22-year-old woman named "Grace." She recounted a date that took place last year to Babe, where self-proclaimed feminist, comedian and "woke" actor Aziz Ansari allegedly escalated a sexual situation and dismissed Grace's verbal and nonverbal cues that signaled she felt uncomfortable at his TriBeCa apartment.
Let me just say this: Ansari is a sexual predator.
This is a disgusting story that cannot go disregarded. There has already been a lot of disappointing defense to Ansari's actions—he is a favorite of many, especially in the desi community. He was one of the first South Asian males to make it really big in an affirming way. He has always been someone our community has unconditionally rooted for — making his presence in comedy comforting. This also makes realizing that he is a sexual predator feel like a personal betrayal, and is especially a let-down just days after celebrating his Golden Globe accomplishment, which felt like a win for all of us. Yet, we cannot let limited representation allow us to take a blind stance and not hold our favorite celebrities accountable for their actions.
As disappointing as Grace's story of her date with Ansari is, I am unfortunately not at all surprised. Although widely loved and supported, Ansari has always been problematic. While he performatively boasts progressivism and declares himself a "male feminist," all of his work exudes tones of male entitlement. In his stand-ups, he talks rape culture one minute and complains about women not showing enough interest in him when pursuing them or being receptive to his advancements in his dating endeavors the next minute.
On his hit Netflix series, "Master of None," he depicts sexual misconduct in the entertainment industry during one episode, and then portrays Dev's love interest, Francesca, as the bad guy for not taking their friendship further when he makes advances. He continuously relays this "woke-feminist" persona while his male entitlement to women remains. Desi men like Ansari in mainstream media are often problematic, yet we continue to praise and support them because they are all we have.
Ansari's reveal of being an abuser despite his "feminist" and "nice guy" persona is still extremely disappointing. It serves as a reminder, the danger that women and femmes constantly face and are surrounded by and dispels the myth of the "nice" guy that we can trust. That even "nice" guys can and do abuse, manipulate and take advantage of women and femmes. Aziz Ansari hits close to home for a lot of us, but we have to move past the narrative of astonishment at losing a "good" guy revealed for this kind of behavior. As if there are some men above and incapable of violating. This is not a surprise and not new. And I can't imagine that this is the only woman who has had this kind of disturbing encounter with Aziz.
All men are socialized to do harm; the ownership, exploitation, and manipulation of women and femme's bodies and sexuality are essential to the development of masculinity. All men are socialized to be oppressive, and learn and inherit toxic masculinity; all men have the capacity to, and do, inflict harm to some degree or another.  When we find out men who were presumed to be "safe" – men who were supposed to be "nice" guys are sexual predators, it reinforces the constant threat we live in.
This account is far too familiar for so many women and femmes. Assault is not always a stranger on a dark street. It's not always violently forced. It's often on dates, in relationships, with men we trust. It's often coerced by "good" guys. It's the "nice" guys that steal unwanted kisses. That move their hand right back after being moved away. That disregard verbal and physical expressions of discomfort. That pressure, manipulate, and coerce to go further. That continue to move forward despite clear uneasiness and lack of an enthusiastic yes. This behavior is so normalized, forcing women and femmes to endure, adapt, forgive, and excuse.  
Do not let Ansari's disgusting behavior go ignored or excused. And as more stories on our favorites assaulting women inevitably come out, do not those go unexcused either.
---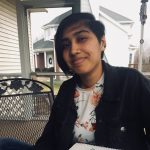 Tanvi Singh (she/they) is a student at Roosevelt University studying social justice studies and mathematics. They are an activist currently living and completing undergrad in Chicago.