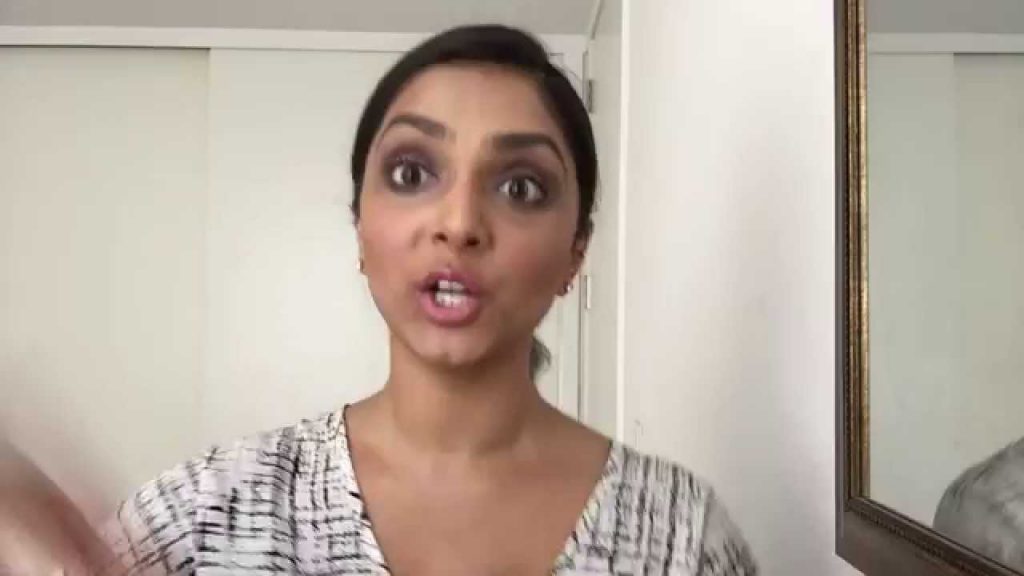 by BG Staff 
This post was originally published on Deepicam's blog.
Hi Brown Girl beauties,
I've been seeing several requests through my social media channels for recommendations on nude lipsticks. Being the lipstick hoarder that I am, I was so excited to make this video. Even more so, I know what a struggle it is to find the perfect nude lip, especially for darker skin tones—not too chalky, not too dull, but just right.
For years, I wore MAC lipstick in "Angel" with an NARS lipgloss in "Turkish Delight." Why? Because I saw that Kim Kardashian wore it back in the day, and she was the closest person to my skin tone on TV to get beauty advice from.
Note to self: I am NOT the same skin color as any Kardashian, and the nude colors that work for them look quite ridiculous on me (slash wash me out to the extreme).
The proof is in the pictures—see below for some MAJOR college throwbacks.  The funniest part is that I genuinely thought I was SO trendy back then. LOL #makeupfails
1. Lipgloss: Vasanti Lip Shine in Rio Grande
2. Lipstick: Tom Ford Lipstick in Indian Rose
3. Semi-matte Lipstick: Temptu Color True Lipstick in Rose Velveteen
4. Matte Lipstick: Smashbox Always Sharp Lip Liner in Nude Medium
5. Liquid Lipstick: Anastasia Beverly Hills Liquid Lipstick in Lovely
Depending on the look I'm going for, I love ALL of the nudes mentioned above—watch my tutorial and learn why! Hope it helps you guys avoid my painful throwback frosty lip mistakes.