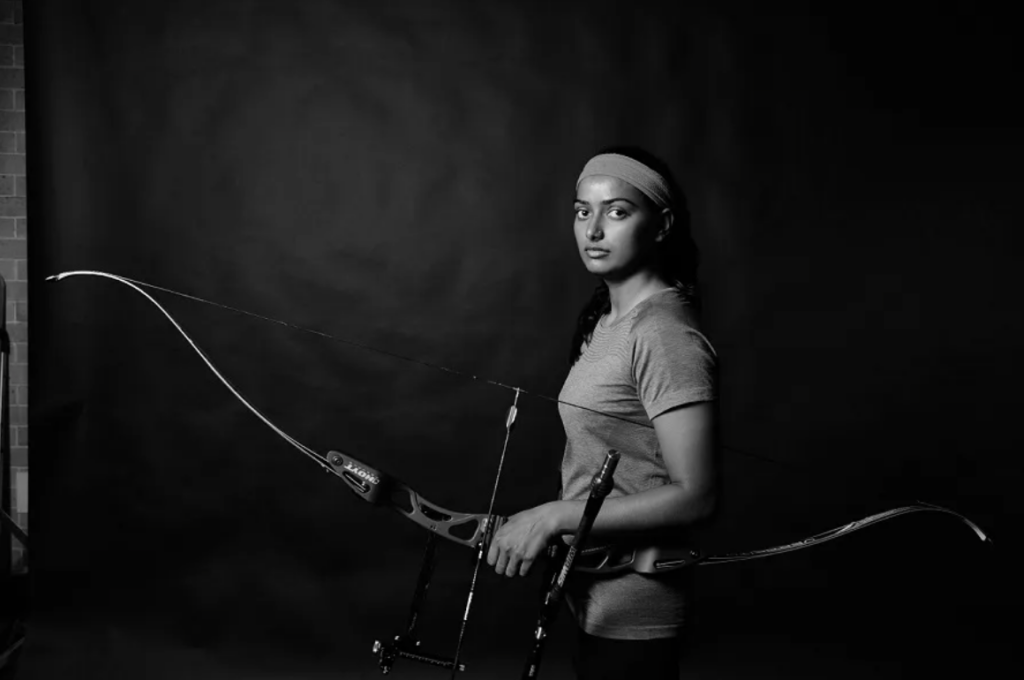 The story of women in rural India is first a story of survival before it can be a story of anything else. The story of Deepika Kumari is not just a story of survival but a story of liberation. Deepika is the daughter of a rickshaw driver and a nurse on the outskirts of Ranchi, Jharkhand. Deepika is also the world no. 1 in Recurve Women's Archery.
View this post on Instagram
A monthly income of Rs. 1500 and living in a small hut are not the conditions that usually produce top athletes. In search of food, a young Deepika would often go looking for mangoes and throw stones at them to bring them down. While staying at her grandmother's house, she met her cousin, who informed her of Kharsawan Archery Training Center, a school that would give her food and shelter almost 200 kilometers away. She figured that her stomach would be full and she would be less of a "burden" to her family if she joined the school.
However, her father was not willing to let her go to a boarding school to earn money. He had the unfortunately classic Indian fear of "what will people say?" How many great women has India robbed itself of because of what people will say? Fortunately, her mother saw the value in education and independence, so she convinced the father to let her go. Only 30% of girls in Jharkhand finish high school. Growing up in rural India, girls are taught that they are burdens and are suppressed from the day they are born. Deepika is a gift to India. Perhaps, a gift that India does not deserve.
When Deepika arrived at the school, trials for archery were being conducted. She had never held a bow and arrow in her life. She pulled the bamboo arrow back with all her might and released it. The arrow barely went 5 feet. The school did not accept her. She begged the coach for a 3-month trial. If she was not good enough, then she would leave. In those three months, she quickly rose to the top. The school gave her a dream. The school did not give her bathrooms. She had to bathe in a river. There were no toilets either. Wild elephants used to roam the area. Despite all these setbacks, she was able to win the local competitions and inter-state meets. After one year, she was scouted to be in the Tata Archery Academy, where she received a Rs 500 stipend. She went on to win the Cadet World Championship. Even after all of this, people would say to her that it was better for her to stay at home than to wear shorts on TV.
At the age of 16, she won two gold medals at the Commonwealth games. By 18, she was the world no. 1. She went to the 2012 London Olympics without knowing what the Olympics were. After a bout with fever, she lost in the first round and thought that she would try again next year, only to find out that the Olympics only happen every 4 years. The Netflix Documentary "Ladies First" follows her in her journey to the Rio 2016 Olympics.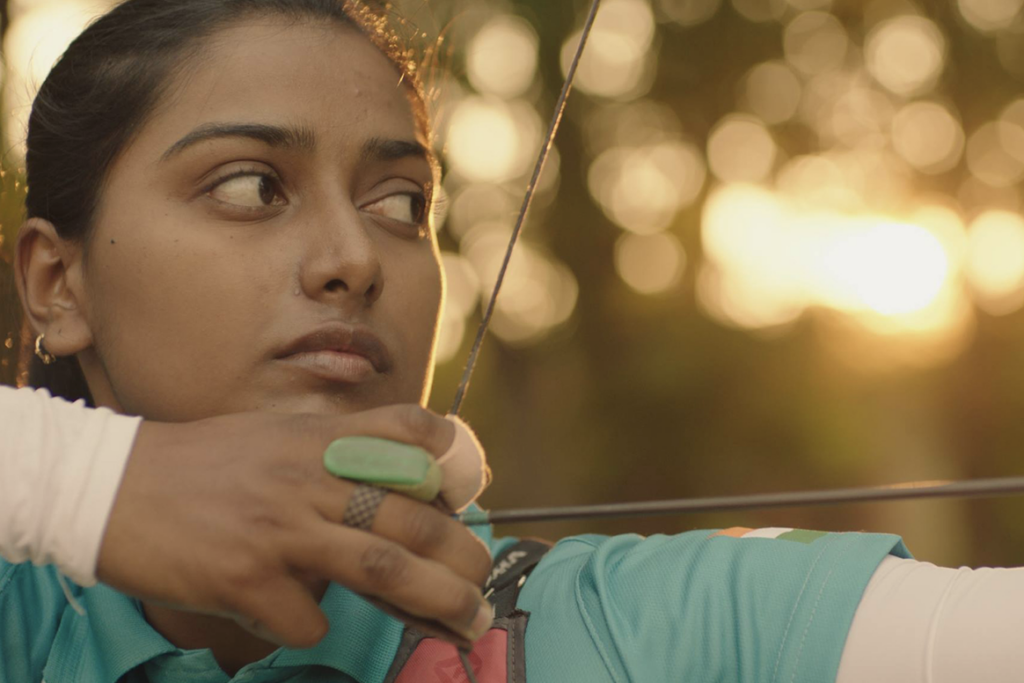 As Deepika headed to her 3rd Olympics, she was India's best chance to finally win a women's individual gold medal —a feat that had not yet been achieved. Looking at Deepika's story, it is easy to see why India has not produced many medal-winning female athletes. There are many women like Deepika who do not get the support and facilities that they deserve. India is robbing itself. Perhaps the story of Deepika will mark a shift in Indian consciousness. Although, Deepika fell short of the gold medal at the Tokyo Olympics with her loss in the quarterfinal match, she won another competion which had far more personal significance. Her story was one of a girl looking for food, instead she found herself.
---
The opinions expressed by the writer of this piece, and those providing comments thereon (collectively, the "Writers"), are theirs alone and do not necessarily reflect the opinions of Brown Girl Magazine, Inc., or any of its employees, directors, officers, affiliates, or assigns (collectively, "BGM"). BGM is not responsible for the accuracy of any of the information supplied by the Writers. It is not the intention of Brown Girl Magazine to malign any religion, ethnic group, club, organization, company, or individual. If you have a complaint about this content, please email us at Staff@browngirlmagazine.com. This post is subject to our Terms of Use and Privacy Policy. If you'd like to submit a guest post, please follow the guidelines we've set forth here.