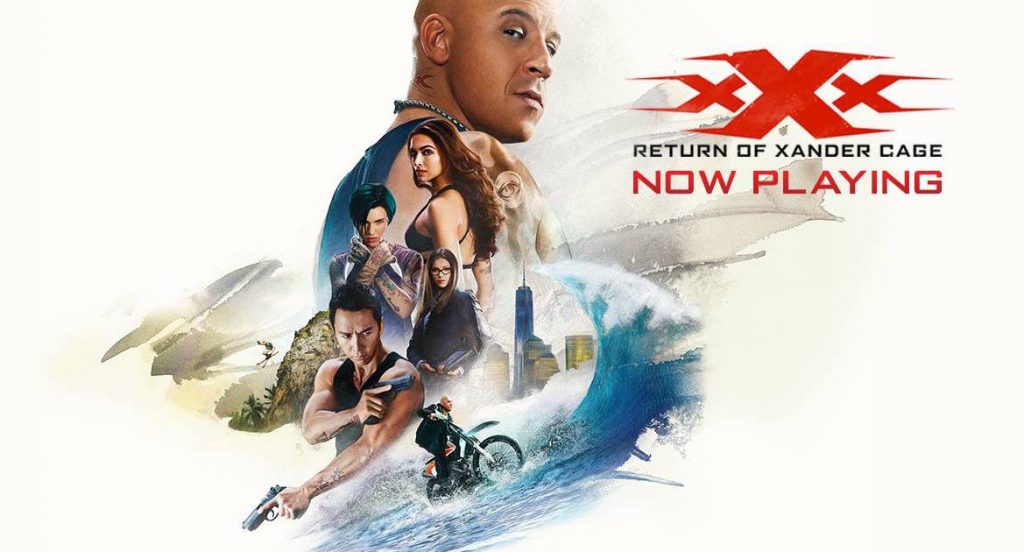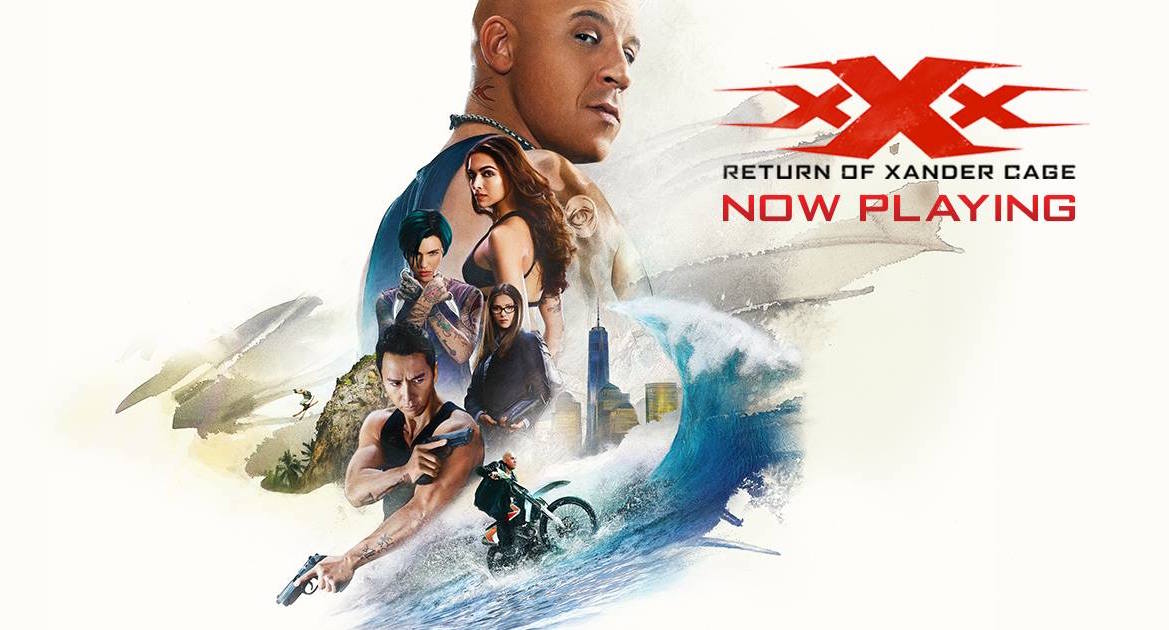 by Saloni Gajjar – Follow @browngirlmag
2017 has started on an impressive note for Bollywood actress Deepika Padukone. She stars opposite Vin Diesel in the action movie "xXx: The Return of Xander Cage," which released on January 20. Over the weekend, the film collected a notable $50.3 million worldwide. In this DJ Caruso directed venture, Padukone also shares screen space with Donnie Yen, Nina Dobrev, Ruby Rose, Rory McCann, and Samuel L. Jackson. Despite all these big names and big bucks, is the film actually worth watching?
Sure, if you're an action junkie, this is your jam. There's a ton of decent stunts, a great display of guns and other ammunition, and other adrenaline-inducing, logic-suspending moments. If you're looking for a plot or story of any kind, I'd take a few steps back. Whatever little story there is, it's predictable and acts as a prop for inducing the action sequences for most of the film.
If you're wondering, then, what the motivation is to spend almost two hours of your life watching this film, it's simple: Deepika Padukone!
The first reason is obvious, we're insanely proud of her so there's no choice but to support her Hollywood debut. However, it's also because she's really, really good in the film. She's probably the best part about it.
I'm so glad they didn't stick her with a small, stereotypical part. Instead, she lights up the screen as Serena Unger, an undercover operative under the xXx program. Her character is badass, brutally honest, sexy, and easy to love.
PROCEED WITH CAUTION: SPOILERS BELOW!
Unger, along with her group, which includes Xiang (Yen), steals a device known as Pandora's box. It has the ability to control satellites, military weapons, nuclear sites, and what not. In order to help catch this ruthless group, CIA agent Jane Marke (Toni Collete) recruits presumed to be dead agent Xander Cage (Diesel). He's assisted by Becky (Dobrev), a goofy computer whiz. Cage, in turn, recruits his own team comprising of sniper Adele Wolff (Rose), standard Asian tech guy Nickie (Kris Wu), and a couple of others who don't really get any particular time on-screen.
Xander and team find their nemesis hiding in the Philippines and an all out gun fight ensues, including a bike chase UNDERWATER because the bikes are fitted with…jet skis? This ends with Serena joining the good team instead, where she reveals they were all recruited by the same man, Augustus Gibbons (Jackson) before he was casually killed by a satellite. Now, they have to find out who inside the government is actually controlling Pandora's box, and the two teams join together to battle them out.
All that follows from here is a show of violence in the form of hand to hand combat, grenades being blown, bullets being shot, and a whole lot of running around. Your standard Hollywood high-octane action. It's not the best you'll see but it does the job of keeping you entertained for a little while.
Padukone's chemistry with Diesel is on fire, for sure. In some ways, she becomes the lead hero herself amidst these high-end sequences and chases. Her acting oozes confidence and class, as the role demands it. She shares a great bond with Becky and Adele. In fact, the movie does a pretty fine job of handling their central women characters: They're all independent, charming, and definitely bosses. Because it's Hollywood, the side women characters are objectified, and sadly that surprises a sum total of zero people.
So, watch this film to enjoy Deepika Padukone making her big break into Hollywood. Could she have done a more meaningful, meaty film as compared to this one? Of course. However, the global reach of this film, starring alongside big names and still managing to steal the show, all the press tours not only in the US, where she appeared on "The Ellen DeGeneres Show" and "The Late Late Show with James Corden," but also in Mexico and London, taking Diesel and Caruso for the Indian premiere of the film…all of this means one thing only: she's just getting started.
---
Saloni Gajjar is a recent alum of NYU's Magazine Writing Program. Her passion lies in pop culture writing, as is evident in her work with magazines like Marie Claire, Interview, and Complex. Her goal is to show the arts as a medium and mirror of the society, much beyond just entertainment.