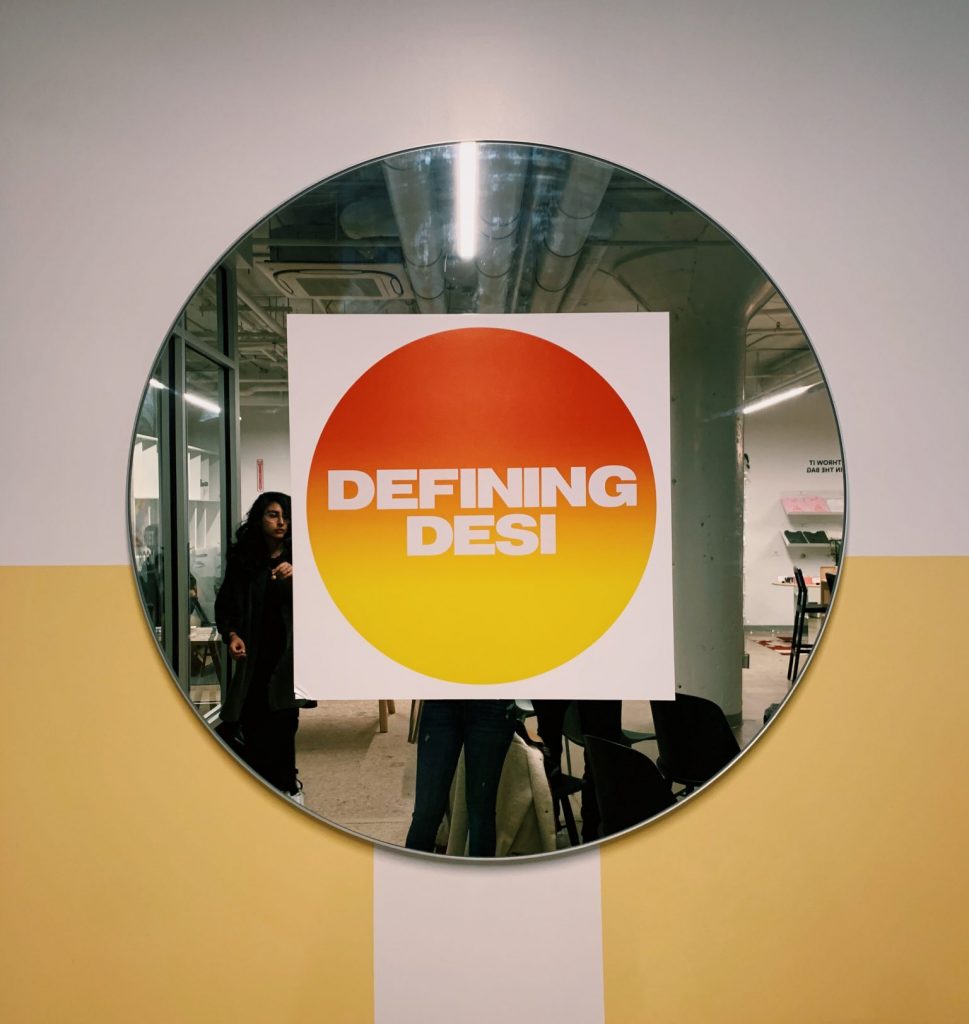 On a recent Tuesday evening, I eagerly took the L train from Union Square, straight from work, and headed over to Ethel's Club in Williamsburg to attend Defining Desi's first event, Nayantara Dutta's vision to cultivate conversation and community within the desi diaspora.
View this post on Instagram
I was excited about two reasons: to meet and make friends with fellow South Asians and to finally get an opportunity to check out Ethel's Club. It fascinated me from the moment I stepped inside and saw they sold nameplate necklaces with names people of color often have, like Deepa and Khalid.
I went into the event eager and open-minded but also guarded. I have a complicated relationship with my own South Asian identity, which stemmed from growing up in Texas as a person of color. I often felt that I fell in the gap of what it meant to be culturally connected to your roots. I didn't feel 'brown' enough. My Gujarati parents were and are very easy-going and liberal. I was never forced to learn garba or even speak the language. However, I didn't feel 'white' enough to fit into the culture that comes with the deep south. Because of this, I clung to any kind of identity word that made me feel included in the South Asian diaspora. I loved being desi. But I didn't really know what that meant.
View this post on Instagram
What I felt attending Defining Desi was wholly opposite. I felt seen, heard and understood, which was very special as someone who struggles with understanding my identity as a brown woman.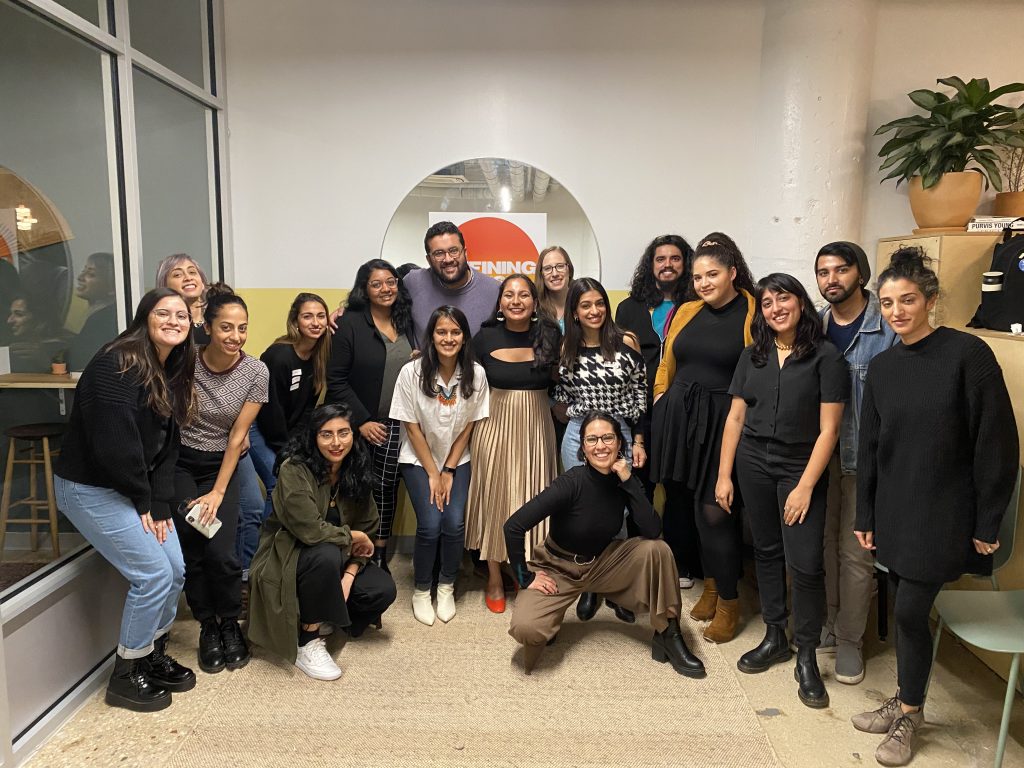 Once everyone was seated, but before the event started, we were asked to write our different 'invisible identities.' Identities that we feel represent us but are not often acknowledged. I wrote my star signs because that's basically everything you need to know about me.
When the event started, we were introduced to the three panelists: Nadya Agrawal, the founder and editor-in-chief of Kajal Magazine, a digital and print magazine for the South Asian diaspora, Rupa Bhattacharya, a freelance writer, and editor, previously at VICE and MUNCHIES, and Snigdha Sur, the founder & CEO of The Juggernaut, a media company that tells smart South Asian stories and news. Nayantara Dutta, the founder of Defining Desi, moderated a conversation on identity, writing, and allyship.
The panelists shared their experiences as desi women in their respective creative fields, and what that meant to them as well as what they'd like to change.
Once the panelists finished sharing their work and experiences, we were split into groups of 5 or 6 and spread out around Ethel's Club, where we lounged and began to share with each other. This was a very unique experience for me because often when I attend events, I leave feeling disappointed; all the things I wanted to say bubbling up inside of me but never had a platform to air themselves out. I learned about other people in the diaspora growing up feeling just as confused as I did. I felt the community that I've always yearned to have sharing stories. There is power in coming together in a safe space and supporting each other; to acknowledge that we are a valid part of every community we join. As Bhattacharya noted,
We feel like we're expected to reflect brown excellence but I'm here for brown mediocrity.
Defining Desi created a space for brown identities to exist, thrive, and be cherished for it. I'm grateful to have found a community where I can celebrate my full self. You can learn more about the series and future events through following @definingdesi on Instagram and Twitter.