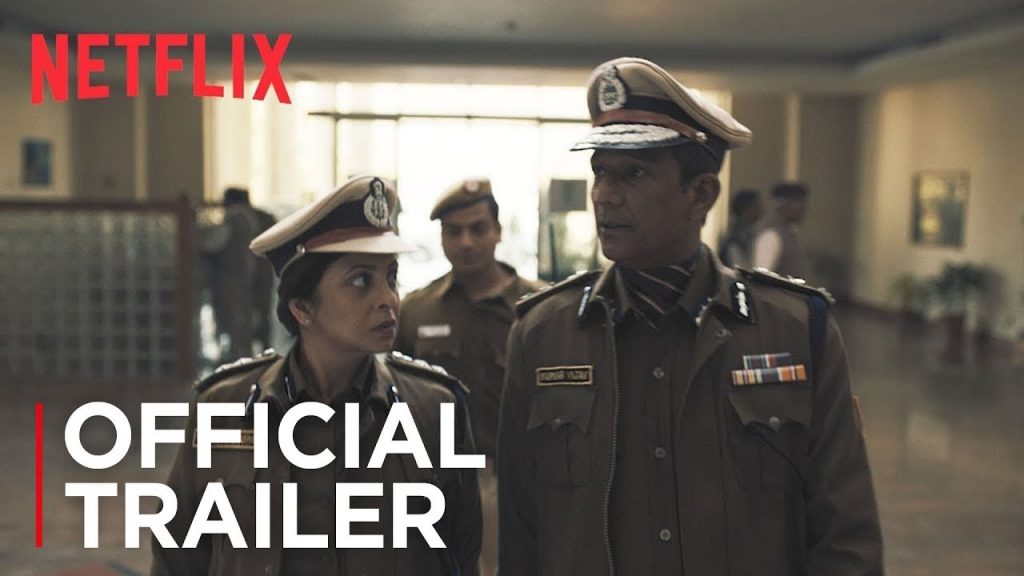 By: Amrita Kumar-Ratta & Sundeep Hans
Brown Girl contributors Amrita Kumar-Ratta and Sundeep Hans share their thoughts about the seven-part Netflix Series "Delhi Crime," written and directed by Richie Mehta, with one another before and after watching. Amrita and Sundeep are both Indo-Canadian women, with roots in Brampton, Ontario, where Indo-Canadian Mehta is from as well.
Thoughts before watching "Delhi Crime": Amrita Kumar-Ratta
Quite honestly, I was skeptical about watching the new Netflix series, "Delhi Crime." The brutal gang rape of Jyoti Singh Pandey has been sensationalized by the media and by filmmakers ever since the incident took place in December 2012.
First, there was Leslee Udwin's 2015 film, "India's Daughter," which was produced by BBC and aired on television in many places globally (though not in India) on International Women's Day (March 8) 2015; this film took a very 'white saviour' approach to the case and its very public response. I saw it the day it aired and was sad, but not surprised, to see that the film reinforced the idea that brown women must be saved from brown men.
Then, there was Deepa Mehta's 2016 film, "Anatomy of Violence." This film had potential, since it aimed to address the very root cause of the incident, and since it was directed by an Indo-Canadian woman who had a track record for taking up timely and sensitive subjects, mostly around violence against women. Yet this film, too, was deeply problematic. I went to a film screening followed by a Q&A with Mehta when it was released and came away feeling both absolutely triggered and utterly disappointed with her far too crass, far too experimental, and far too under-researched project. It was a work of speculative abstract docudrama at best.
When I heard the news about "Delhi Crime," written and directed by Indo-Canadian filmmaker Richie Mehta — whose work I greatly admire — I was excited. I was curious. But in light of the previous two films and countless sensationalized news stories, I was, understandably, skeptical.
Truthfully, since the 2012 incident, I have felt like because suddenly the world was watching, suddenly India was concerned about sexual assault and violence against women, broadly speaking, and suddenly the people of India spoke out loudly about injustice. That's not at all to say that this crime was not worthy of attention — of course it was. It does, however, make a point about whose lives are valued more than others, and how urban landscapes are concerned about their global reputation.
I wondered what would make "Delhi Crime" any different from previous attempts at unpacking what happened in 2012? Would this series romanticize or essentialize the issue as the previous films did? Would it forget that this incident was just one out of many horrific incidences that occur unreported and/or under-investigated every day?
Thoughts before watching "Delhi Crime": Sundeep Hans
I almost want to say ditto and ditto! You've captured several of my thoughts, but I'll expand because I, too, felt many feelings going into this viewing.
I was worried that they would sensationalize the story the way it was sensationalized by the Indian news media from the onset. The details were so horrific that nothing needed to be falsely amplified for us to feel repulsed by it all. The finger pointing I could understand, but the levels to which several journalists and channels stooped was nasty to watch.
I watched the documentary, "India's Daughter," and was disappointed with the direction they took. The interview with one of her rapists wasn't necessary — why give him a platform at all?! We didn't need to hear him to understand his views of women. Letting him speak, and letting his lawyer speak, were unnecessary bits of drama that left a bad taste in my mouth. It's one of the reasons I didn't want to watch the Deepa Mehta film.
The huge protests that made international news were awesome to behold. The "awakening of India" stories we were bombarded with did, initially at least, spark hope in me, but that spark died quickly! The problem of inequality in India wasn't going to be fixed by protests alone.
Also, until we spoke, I hadn't seen anything directed by Richie Mehta and I truly thought he was from Bollywood. I shuddered to think what a Bollywood guy would do with this story. I felt a bit better knowing he wasn't coming from this context.
I went into "Delhi Crime" super apprehensive, but knowing that Shefali Shah had said yes to starring in the series, and that Netflix backed it, did help my willingness to give it a go.
Thoughts after watching "Delhi Crime": Amrita Kumar-Ratta
Overall, "Delhi Crime" did not disappoint. I was quite pleasantly surprised at the realism and the sensitivity with which this project was undertaken. This has, in fact, been the first nuanced account of the horrific 2012 incident that I have seen and, minus minor hiccups, I'm calling it a successful retelling of a horrendous and previously much-overdramatized story. It is raw, emotion-heavy and filled with suspense.
The brilliance of this series is in its framing. It starts with a 'regular' relationship between DCP South Vartika Chaturvedi — wonderfully portrayed by Shefali Shah — and her 20-something daughter Chandni (Yashaswini Dayama) against the backdrop of the beautifully chaotic Delhi. It's a city whose good and beauty Vartika is trying so hard to protect even if she doesn't always believe in it, while her daughter Chandni can only see its darkness and instead wishes to move to Canada.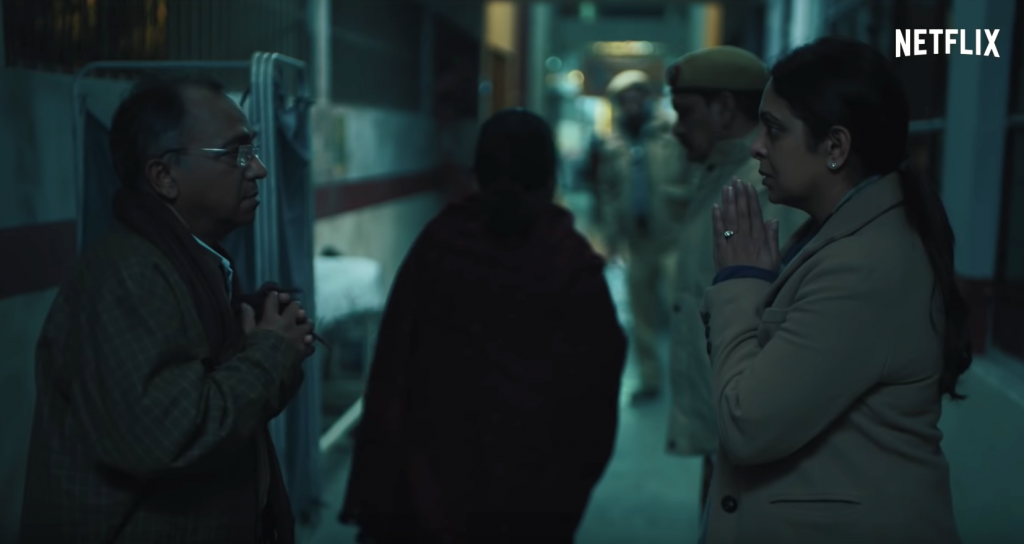 The premise of "Delhi Crime" is that Delhi, like most urban centres, is a contradiction of life and death, of love and corruption, of gajar halwa and apathy. It is neither good nor bad, but always straddles both. This contradiction is probably best shown by Neeti, expertly played by Rasika Dugal, a razor-sharp officer-in-training whose empathy cannot be rivaled. The contradiction is carried consistently through to the end, when Vartika celebrates the capturing of all suspects with ice cream and gets ready to go home to Chandni, only to find out that one of the suspects, Jai Singh, has committed suicide.
Such is the nature of Vartika's work; she may overwhelmingly see the bad, but as her colleague notes, 99% of Delhi-ites are good. It seems that here, director Richie Mehta is reminding his audience not to essentialize an entire city or country based on one horrendous incident. Honestly, it's about time we had this perspective.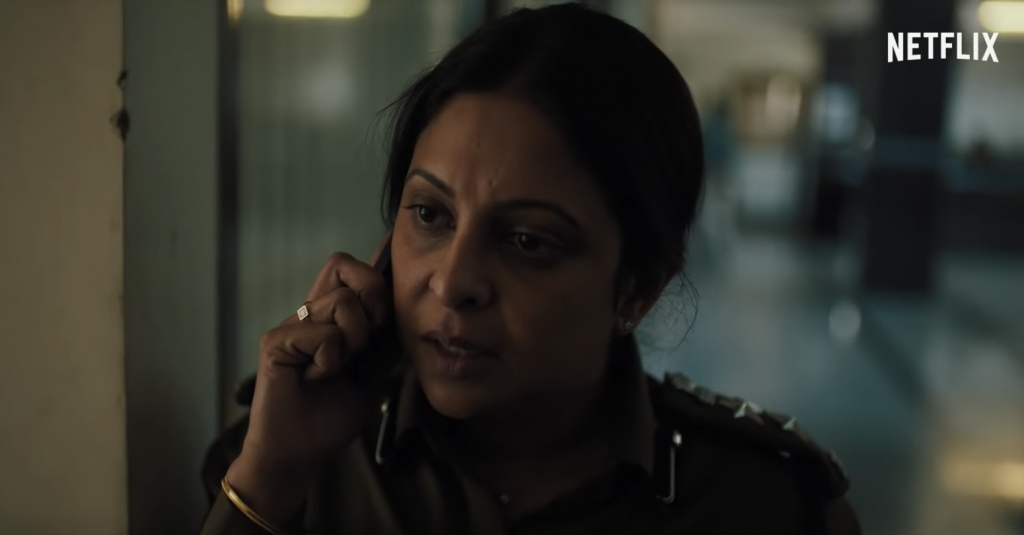 This is a key theme throughout "Delhi Crime," in fact. There are many elements which move beyond the idea of India as uniquely corrupt/unjust and remind us of our collective search for gender justice at a global level. Whether this crime had taken place in India or in Canada, for instance, we would still see an overwhelming focus on the investigation of a crime (e.g., the search for suspects, the push against media attention, the desire for victim statements, etc.) rather than on the wellbeing of the survivor of violence (or, in this case, the woman who fought until she died). "Delhi Crime" does a wonderful job of portraying a wider, borderless issue of injustice — particularly during the Me Too era — using the Nirbhaya case as a beautifully framed contextual device.
"Delhi Crime" is very much rooted in the 'good cop' narrative, and there are definitely moments where the plight of the male victim in the bus attack is sensationalized. Even so, there is enough of a balanced portrayal of the humanity of individual police officers coupled with the corruption of the law enforcement and political systems in India (e.g., the violence during inspection; the indifference of certain officers; the corruption of certain political candidates) which allows the show to retain its nuance overall.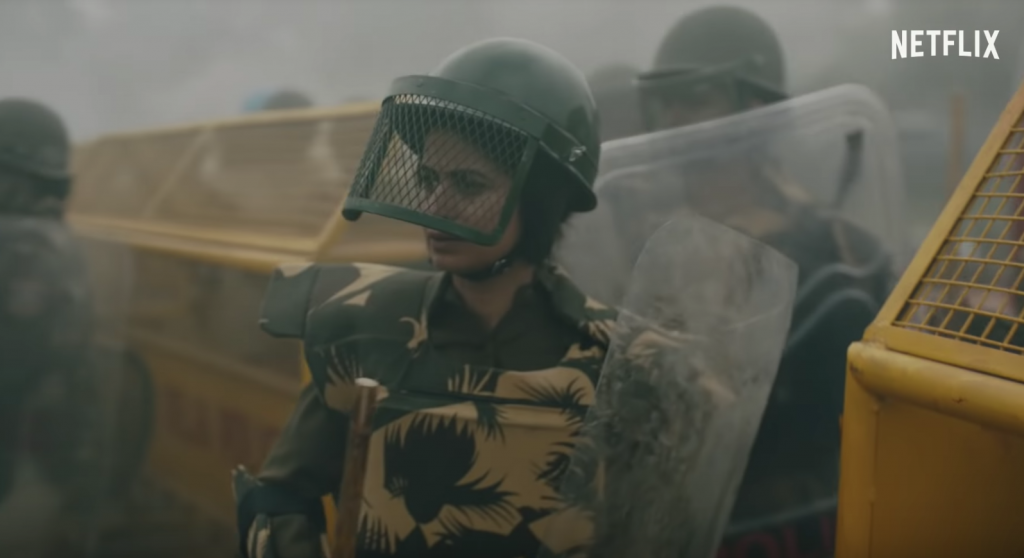 "Delhi Crime" gets the thumbs up from me. It's not for the faint of heart, nor is it the kind of show you want to watch before you sleep. However, it's sincere and it captures the complexity of sexual assault and violence against women in urban India; not to mention it leaves its audience, no matter where they are located, with some important things to think about – regarding representation, (in)justice, empathy, and solidarity. As an Indo-Canadian artist-scholar-activist, I'm feeling pretty darn proud right now.
Thoughts after watching "Delhi Crime": Sundeep Hans
As you've said, it wasn't the easiest of watches, but I'm glad I watched. "Delhi Crime" isn't something you can binge. The story is real, the horror was real, and it feels like a punch in the gut that lingers, without the sensationalism I was afraid would be added.
Again we agree, "Delhi Crime" is a bit too cop-centric, but I actually enjoyed this aspect of the series. Getting to see the nitty-gritty and sometimes down and dirty business of the investigation was interesting. Seeing the policies and protocols of the Delhi police in this story was more helpful to my understanding of the differences between the systems of East and West, and was definitely more helpful than of all of those cop-centric, dishoom-dishoom Bollywood films!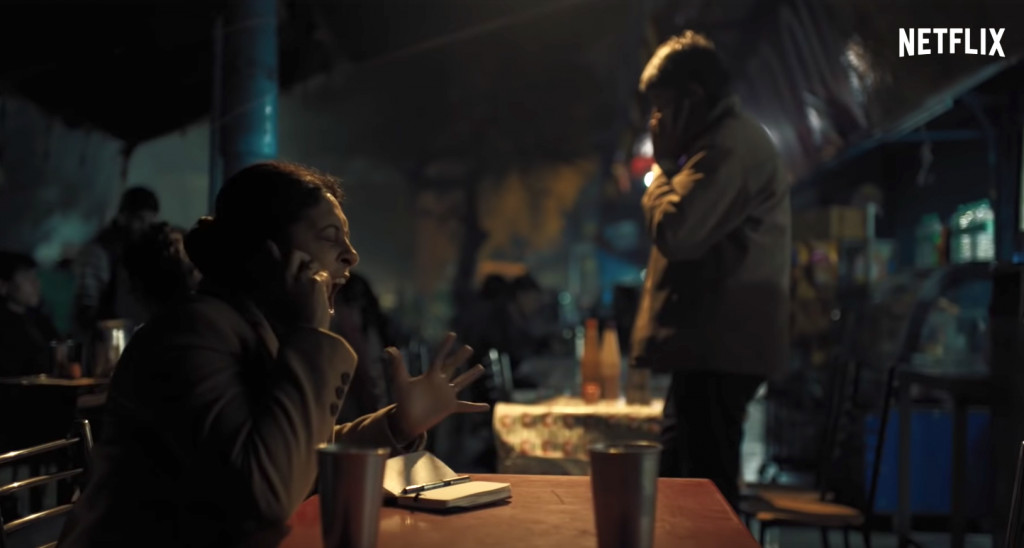 For example, how the team has to sneak in all of the accused through the back entrance by jumping a fence while holding hands because none of them were handcuffed was a "wow" moment for me. The lights going out in the entire police station while the investigation was underway because of the lack of operational budget was another such doozy.
Seeing this side of the police system—the sheer underfunding, lack of a unionized system (no paid overtime, yet tons of overtime anyway!), and still getting the job done as a team without much in the way of accolades—was fascinating.
Shefali Shah truly is something else. I believed everything she was showing me, she was incredible. The whole cast was very good. Another standout was Rasika Duggal; her eyes and the sheer exhaustion coupled with profound empathy that she was able to convey was gut-wrenching.
Mehta's direction and his approach to this story were well done. This was a solid watch and I would recommend this across the board.
Summary: Both Amrita and Sundeep went in skeptical — and cynical — and came out absolutely impressed. "Delhi Crime" is definitely one to watch, bearing in mind the trigger warning, which should be taken seriously.