This article reflects the author's and interviewee's own views and is not a representation or an official endorsement of any candidate by Brown Girl Magazine.
"I feel like I won the lottery," Suneel Gupta, Democratic Congressional candidate for Michigan's 11th District, said when describing his family and childhood.
Born and raised in the Wolverine State with his brother and Dr. Sanjay Gupta (yes, the Dr. Sanjay Gupta you see on CNN), Suneel Gupta may have had the typical American life, but his parents certainly didn't back home in India.
Before his mother Damyanti Gupta became Ford Motor Company's first female engineer, she grew up as a refugee after her native village was attacked when she was a young girl in the 1940s. During that time, then-Prime Minister Jawaharlal Nehru toured the country, advocating for boys to pursue careers in science and math. Being a female, Damyanti snuck into one of his lectures and, upon hearing of Ford Motors, put herself through college to pursue her dreams of becoming an engineer at the company.
The manufacturing-driven community provided the elder Guptas their new beginning and a shot at the American dream, it is the same community their son hopes to represent in the House of Representatives.
Instilled with the values of activism and entrepreneurship based on the job-centric economy he grew up with, Suneel made his way up the ranks at Mozilla and Groupon, where he focused on bringing technology into the hands of small businesses, and Rise, a healthcare company he co-founded with his brother to provide equal access to healthcare to the country's most vulnerable populations.
Now, as a husband to journalist Leena Rao and father of two young daughters, Suneel is hoping that his mother's story will become America's story.  
Given his experience in the private sector, Suneel realized he could utilize his skills to empower individuals through representation in the public sphere and find a way to create more jobs like those available to his mother and father at the Ford Motor Company in a way other representatives can't.
"What I've found confusing about policymakers is that they spend 130 days in session during the year, but it's unclear how they're spending the other 235 days," Suneel said. "I'm running as someone who has business experience to spend 235 days doing things that typical Congressmen don't do. I have a sense of hustle and a sense of experience that this office has never seen before." 
If elected to Congress, Suneel will be joining only a handful of South Asian-Americans there, but the importance of representation is not lost on the Northwestern University JD/MBA graduate, who finds that South Asian women especially shouldn't be afraid to run for office since there is no better time than now when the world needs them in the public limelight.
"When I think of representation, we need to be focusing on women and people of color," he said. "It's why I'm excited about Brown Girl Magazine, why I look at my mom and see a fire and energy and passion that has come from being held back and that, even on my best day, I'm not going to be able to bring to the table. I want my daughters to see members of Congress who look exactly like them."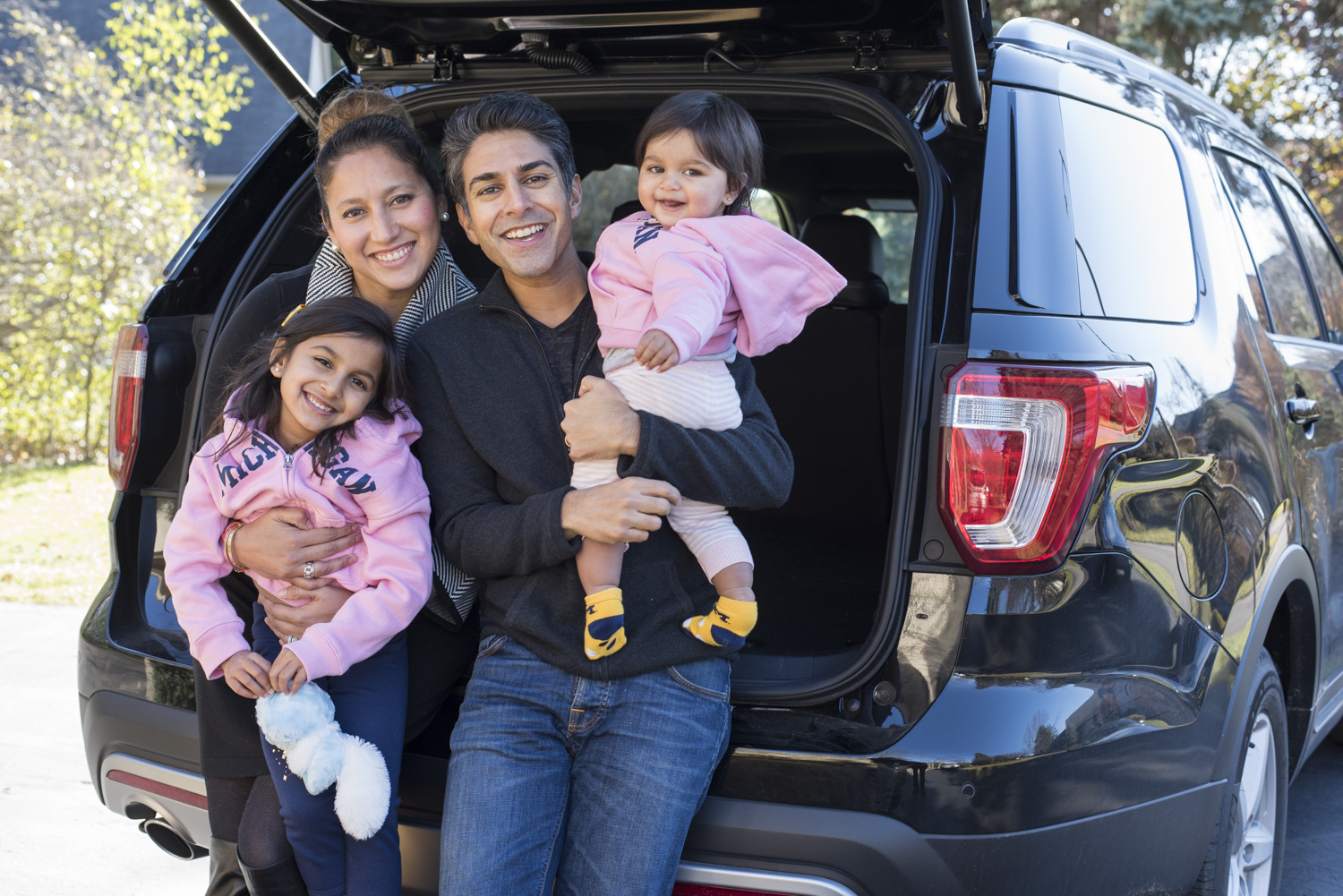 Rapid Fire Round With Suneel:
Favorite quote: "Be the change you wish to see in the world."

Favorite food: Eggs

A celebrity he wishes he could meet: Nelson Mandela

A country he wants to visit: Kenya
Michigan's 11th Congressional District primary election will be held on August 7, 2018.