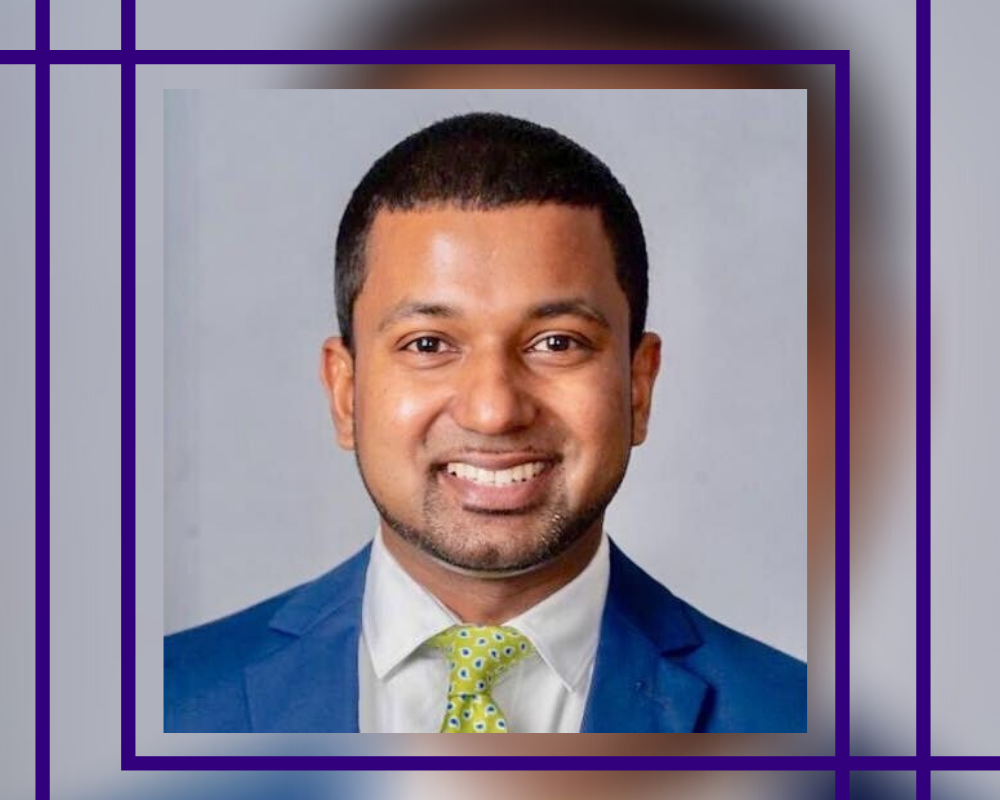 Richard David is fearlessly embarking on a new political journey during one of the toughest times in our country's history. At a relatively young age, David received the Democratic Party's endorsement to represent District 31 for New York State Assembly and is running in the upcoming primary election. 
Due to the pandemic, the special election to fill this seat was moved from April 28 to June 23, and early in-person voting starts Saturday, June 13 to Sunday, June 21 (find your polling location here). People will now be filling out two ballots as opposed to one—each with different candidates, complicating an already complicated election cycle even more.
I'm incredibly proud to announce the launch of a dynamic campaign to represent the hard working families and communities of Assembly District 31 #Ad31 #Richard2020 pic.twitter.com/swEBhAHGVQ

— Richard David ? (@itsRichDavid) February 3, 2020
However, this isn't David's first battle with the polls. In 2017, David ran for City Council and lost by a narrow percent to Adrienne Adams. Despite his loss, David maintains his biggest win was the turnout from the Richmond Hill community was a record high. With no endorsement from either the Republican or Democratic party, David associates his loss with the lack of infrastructure his campaign ran on. 
After about a year of contemplating whether or not to run again, he decided to once again put his hat in the ring and ran unopposed for District Leader in District 31. He won the election but nonetheless attributes that the same amount of hard work and dedication went into his campaign as it would if he had an opponent. 
"I came right in the middle, at least I didn't come in last," he said. "Rejection is hard, you put yourself out there to the whole community and when you lose so spectacularly…there's only so much you can do to get back out there."

"People were forecasting almost 500 votes from 'this side of the Van Wyck' and we turned out almost 3,000 votes" David added. 
David's dedication to the political scene within the Indo-Caribbean community stems from his time as a student at Hunter College, where he founded the school's first West Indian Student Empowerment Club (WISE).  Having fun at a school club with his friends taught David the basic skills of politics such as fundraising and petitioning. David referred to the club as West Indian because other clubs such as the Caribbean club, South Asian club had already existed, and this was different. He also wanted to take on the leadership role that came with it and work on new programs that would engage members.
"When I went to start that club it was amazing, we soon had West Indian students from other schools coming and joining us for our Phagwah Celebrations—if we had not done that college would not have been the same for any of us students," he said. "By the time, we left the campus, we were the biggest student organization"

"A lot of the work that I do now started then," he added.
From WISE, David then co-founded the Indo Caribbean Alliance which is a nonprofit that serves the West Indian community by organizing and creating programs that further its enrichment. David was inspired to create ICA because he saw that high school graduation rates were lower in Indo-Caribbean communities. At the time, there was a lack of organizations that provided basic educational tools for students like mentorships and tutoring, and David wanted to see that change for the Caribbean community. The ICA identified a set of problems that needed to be tackled, and just went for it. The ICA now has a full-time staff, and dedicated space, which is a first for the West Indian community in New York.
"You look around at our community and see that Guyanese and Trinidadian young men and women, more than 50 percent of them, were not going to high school," he said. "There are some people who are more comfortable not talking about this, that generation of kids, we have failed, who are hustling to make ends meet and who are living in poverty today"
Not surprisingly, David has also taken up an education role as a professor of Indo-Caribbean History at CUNY York. This course is one of the first classes concerning the history of Indo-Caribbeans to be implemented at a higher education institution. 
If elected, there are four immediate goals that David wants to accomplish right away, with the first being the 2020 Census. Traditionally, District 31 has had some of the lowest response rates with regards to the Census, David wants this to be the most successful census. 
"I understand this community more than my competitors, I think I would be able to drive home the census more than they would be able to."
The second goal David is focused on is the JFK Airport Redevelopment Project. David wants to make sure the jobs from the project are coming to the people who live here. District 31 is situated right next to JFK Airport in Queens, New York, and with the pandemic, people will need jobs. He also draws a distinction between the environment and the project, noting that District 31 has some of the worst health problems linked to carbon dioxide and other pollutants.
Right now, with the coronavirus pandemic, the community is breathing some of the cleanest air it has ever had. Additionally, David wants to lower the voting age to 16 and redo property taxes in the city as some of his residents pay the highest property taxes both as homeowners and tenants in Queens.
"I want to make sure this community is protected," he said.
Third, David wants to focus on building more health centers in the community as a majority of illnesses suffered by District 31 are linked to the airport. 
Lastly, David brings attention to the Queens Bus System Redesign. Before the pandemic hit, there were plans to redesign the Queens Bus System as buses are the main method of transportation for District 31. He wants to put forward a proposal the focuses on the community's concerns. He also wants to put two district offices: one in South Ozone Park and the other in Far Rockaway. 
I'm proud of #Queens. Justice for #GeorgeFloyd ?? pic.twitter.com/L1MLjpfj1A

— Richard David ? (@itsRichDavid) June 1, 2020
David acknowledges and is grateful to have the Democratic party's endorsement. This is truly a historic moment for him and the Indo-Caribbean community. The party has chosen to support a relatively young candidate, who is also the first Indo- Caribbean person to run for a legislative role. This endorsement shows that we are making progress in the Indo-Caribbean world as it shows to communities of color that representation matters.  This is a new level of vulnerability for David, who after having worked in the public's interest for ten years, believes that he can bring leadership, vision, and practical solutions to the district he loves.